Learn the Benefits of a Basic First Aid Course
Benefits of a First Aid Course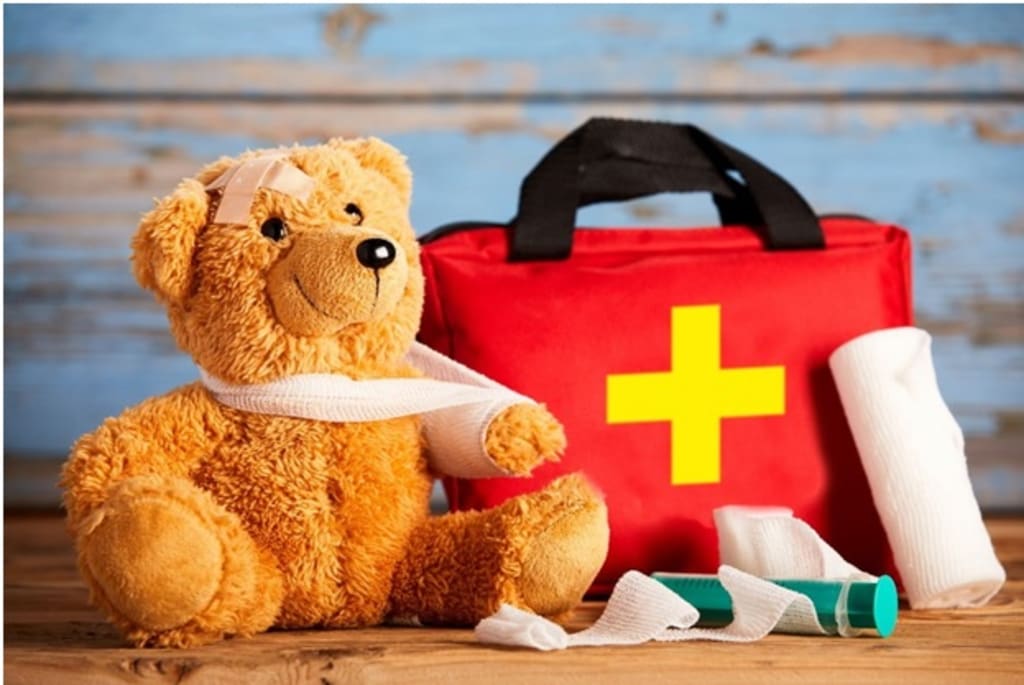 People fail to consider the importance of acquiring first aid education. Many people put off learning or getting knowledge on first aid education citing lack of time; pray no accidents take place near them or to them, have no idea where to start, or believe to have adequate knowledge on first aid.
Many people keep in the workplace and at home a first aid kit. But, if there is an incident, one should know how to use it. In the public, workplace, or at home, accidents may happen. It is critical to have a clear idea about the first aid course to administer first aid as the basic step to save a patient.
Accidents and emergencies are a scary thought and as much as we do to try and prevent them they do still happen. By knowing first aid during an accident it eliminates that panic in you as well as the patient. You will have the confidence to deal with the situation and the knowledge to look after the patient until medical professionals arrive.
In many life threatening situations it is reported that someone with first aid training who attends to the patient first does help to save lives.
What is First Aid?
First aid is recognized globally, and the difference it makes to a patient is not an overstatement. The primary objective is preserving life. First aid brings relief from severe pain and prevents deteriorating until the arrival of more advanced care.
First aid is the first personal care on the accident scene, and it means taking action. The first aid focuses on providing injured or sick patients immediate care until full medical assistance.
Administering first aid and making an undeniable contribution to the recovery of a patient brings a huge difference. It is overwhelming, and there is a difference between life and death.
When Is First Aid Required?
First Aid course is a certification that is required in employment when there are a number of people working in one premises. The need for first aid is for a small injury or even when there is a threat to health. First aid is an essential requirement in places that have high-powered machinery installed. It is a threat to health workers working in proximity.
Medical skills play a vital role in handling the community or business operations involving mass gatherings. It includes transport services, education centers, shopping malls, public swimming facilities, transport services, and more.
Knowing first aid benefits your family, your employers, and people coming in contact with you. There is a need to invest a few hours in acquiring the knowledge through a 3 day first aid course. It will make a huge difference in taking an online course.
The first aid training allows assisting sick people or injured before a health specialist intervenes. The more first aid trainers there are in society, the more it will be safe. Acquiring training or becoming a certified first aider comes as a benefit on a personal level. It stretches to family, friends, and at large to the entire society.
Here are a few benefits of having the basic first aid course completion:
Prevent from worse
A patient receiving basic care will not deteriorate rapidly. Providing basic care stabilizes a patient by the time the emergency services arrive. Using basic items in the house is the first aid, and it helps to cope with situations. In the first aid course, one learns to collect data and information about different patient conditions. You can save the time of the emergency services by providing proper detail, and the chain of survival increases.
Proper use of first aid kits
Everyone does not know how to use the first aid kit, but you cannot deny that there will be no illness, accidents, or injuries, even in a safe environment. Thus, enrolling in a first aid course is a must to use the first aid kit effectively. It helps to save lives in case of emergencies. Acquiring training in first aid includes teaching individuals to reduce any impact of the incident and make proper use of first aid kits. It does a great job in teaching individuals the right use of a first aid kit to help reduce the impact of any incident.
Encourages healthy living
A person having training in handling first aid can assess the surroundings. First aid knowledge promotes well-being and safety. Having the desire and awareness keeps you safe during accidents and also reduces the casualties' number. A trained person is confident, reliable, and in control during an emergency. Trained people act immediately during emergencies.
Creates confidence
Having done a first aid course means the confidence in applying the skills is more. Handling first aid administration helps know how to react and others respond to the same situation. Having understanding will promote confidence in a range to face day-to-day situations.
Provides comfort to the victim
Having trained in a first aid course brings instant relief to patients. Assessing the situation and being calm helps to relax the patient so that their injuries are stabilized and treated until the arrival of the emergency personnel.
business
When you talk about the content ideas, no one can help you better than Sarah Michelle. With ample experience in the field and dedication to work has been a pro in increasing the aesthetic value.