Just Begin
(How to Begin a Writing Career After 40)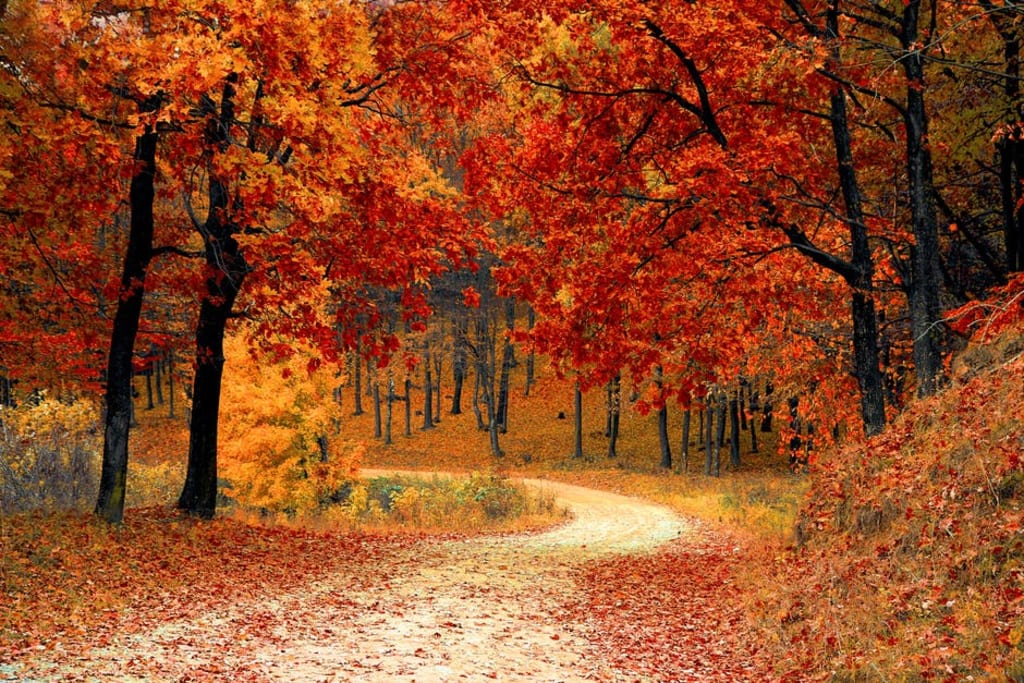 It is a colorful road worth traveling.
On Writing
Just Begin
I made a commitment to become a full-time writer when I was 43 years old. I considered my talent, my past success and my faith in deciding to take the plunge and sink or swim in the world of writing. There are many writers like me who begin their writing journey later in life and there are a myriad of reasons. The question is always raised, however. How and where do I start? It is true, writing for a living feels like a luxury, but it is work and requires skill and commitment.
I have known since the age of 10 that I had the talent to write. I won an essay contest from the Mensa International Society at 18. I had my first work published by 21. Still, I did not have the confidence or the life experience to realize that I could pursue and make a living as a novelist or screenwriter. With my conservative religious upbringing, I also thought the only careers that mattered were in the Bachelor of Science field. Happily, I did have the courage to pursue the arts!
A neat thing happens at 40 that continues to take place throughout the remainder of your life. You realize you have a voice and an opinion that matters; You also have a need to give back and tell the stories within. So 22 years after earning a B.A. in English, I am calling myself a writer professionally and finally feeling authentic. My goal: novels, scripts, short story collections, poetry and now flash fiction. I have been surprised and humbled by the journey so far. I am meeting with continued success and now seeing a clear path to success.
How did I begin? I just started writing with a project in mind and opportunities to submit my work seemed to find me. So my first piece of advice is that source material follows behind skill. Have you ever written before with positive results from an audience? It's important to work on your ability to tell the story, write the essay and learn about the genre you are writing in.
This might include obtaining an advanced degree, taking a few courses, reading online literary journals and resources to improve your technique. This publication, Writer's Digest, offers such courses and advice. Good writing is what makes the sale and brings the audience.
It brings us to the big question. What do I write about? I found writing prompts helpful in the beginning of my journey and they still serve as a source of inspiration. Many literary journals give a schedule of their upcoming themes or story and article subjects they are likely to publish. Look online for submission guidelines. (Services like Freedom with Writing, Author's Publish and various blogs regularly research this information as well and you can subscribe for free.) Writing around these themes can garner regular income and publication success. Writer's forums often have prompt exercises to begin to cultivate your creativity as well. Use them to begin a library of projects with a goal of completing each one and working on at least one daily.
As you write, your muse develops. In fiction, the characters actually come alive. You do see the scene or the character literally. Some writers are so in tune with their stories that they are right there in the midst of the action. This happens the more you allow the story to tell itself and have the courage to put what you experience on paper. Story ideas will come from memories, songs, dreams, pictures, interests and above. The key is to write, never give up, never throw any writings away, and finish each project even if its years in between.
As you gain or improve your writing skills, try applying for residencies, fellowships, or renting a nice villa to change the scenery and stimulate your creativity and motive to complete your work. Then share!
There are several contests, literary journals, blogs, festivals, conferences that one can attend and gain exposure while networking. (Some have a fee so be cautious and cognizant of your budget and expenditures.) You'll gain confidence or much-needed feedback to improve your work and you'll build relationships. I've joined the Greater Los Angeles Writer's Society and for the first time, I am feeling like a literary agent is in reach!
Enjoy the journey and set goals. Where do you want to be a year from now? What specific activities will you need to engage in to get there? Successful people, across fields, say that a big part of their success is in defining their goals and writing them down. This works for writers as well! You may find yourself among the likes of successful writers who started out later in life as well.