Is Caregiving a Job for You?
Have you ever wondered if Caregiving is the job for you? Those who are always very nurturing often seek roles as care givers.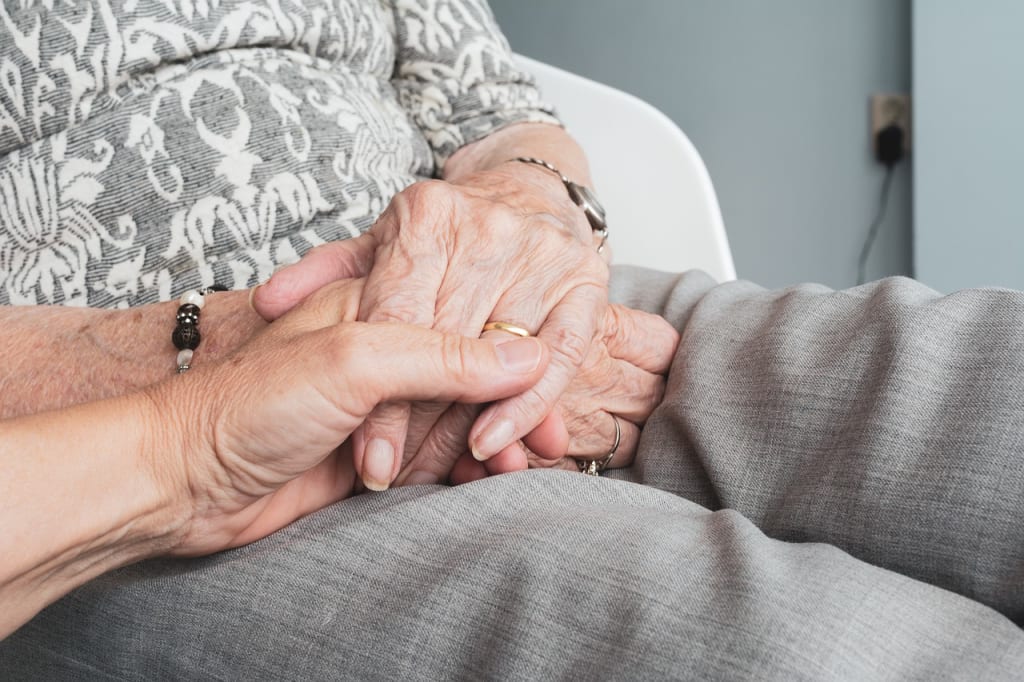 Caregiving for the elderly can be very rewarding
What Type Of Caregivers Are There?
There are basically two types of caregivers. There are certified and non-certified caregivers. There are sub categories within these two types of positions depending upon need. Certified caregivers are nurses such as LPNS or RN's or other medical professionals such as CMA's or CNA's. Different types of facilities hire different types of certified caregivers depending upon the need of the patient. Patients that are on hospice or require extensive medical help often receive care from registered nurses or licensed practical nurses. Patients that have some medical needs but ones that don't involve administering medications will typically use certified medical assistants or certified nurses assistants as their caregivers.
Certified caregivers are able to help patients bath, handle bathroom duties, chart vitamin intake and help with mobility. In some cases the certified caregivers will also help with cooking or cleaning. Non-certified caregivers help with all non-medical related care for their patients. The non-certified position requires errands to be ran, cooking, cleaning or general chores around the house that the person cannot perform any longer.
How To Find A Caregiver
Caregivers often go through agencies to find patients and clients. This is one of the best ways for both the person seeking help and the one offering because of the extensive vetting process. Agencies placing caregiver jobs in San Diego will run thorough background checks on their employees. Reference checks, criminal background checks, finger printing, previous employment verification, certificate and educational verification are also investigated and confirmed prior to employment. Additionally, the agency will also gather all necessary information on the individuals care needs so the caregiver is fully apprised of the situation.
Which Agency Is Best?
Whether you are looking into an agency as a potential employee or patient you will want to research them on the BBB and check online customer and employee reviews. Caregivers want to work for a company such as At Home Care Service so they have adequate information about their clients and are able to meet all of their needs. Clients also want to ensure they utilize an agency that will match them with the best type of caregiver for their unique situation.
Why Become A Caregiver?
There are many reasons why a person chooses to become a caregiver. Typically, caregivers are naturally caring individuals who are patient and kind. They enjoy going the extra mile for their patients and are compassionate towards the elderly. Caregivers can find employment within nursing homes, assisted living homes, senior citizen communities and private in-home care agencies. Working with seniors is very rewarding and caregivers acknowledge that. They get to help seniors with their daily functions while often learning valuable history and life lessons. Seniors have experienced so much life and have so much information to share. Caregivers typically enjoy conversations and spending time with their patients.
It is very rewarding to know that the work you are doing is helping someone else live their life comfortably. Caregivers help seniors cook and clean. These tasks may seem trivial but to senior citizens, often it is difficult to give up a lifelong task due to physical restrictions. They feel as though they are still contributing when they are able to perform these tasks with just a little help. Caregivers give the gift of normalcy to their clients. They help them to feel as though they are still capable and able to care for themselves. This bit of independence often can prevent depression and isolation that is common amongst senior citizens. The gift of time, patience, diligence and patience provided from caregivers is immeasurable to senior citizens.