Internet Income
The Down Low on Lil' Earners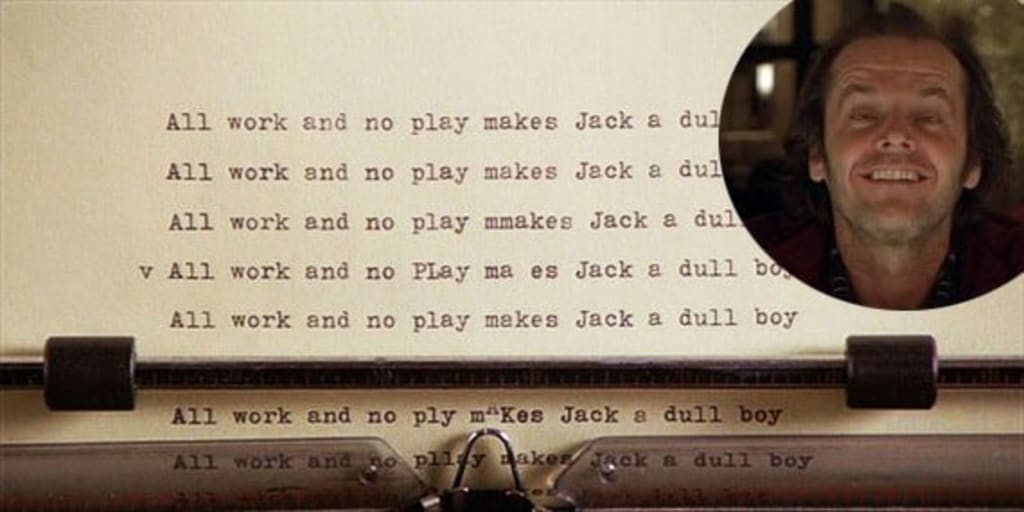 Everyone dreams of staying home and earning an income with little to no work. Well, maybe not everyone, but lots of people do. Some of us realize that making money isn't easy. It's always going to take work to build a livable income. Whether it's researching trends, building a back line of traffic or staying up into the wee hours following up on leads and sales, it takes work and dedication.
Below, I'll be covering just a few of the ways people use the internet to pad their wallets. I won't be covering customer-bookings sites. You have to go out into the real world for that, and it doesn't count for this article. Sorry.
Freelancing
This covers a big range of job types, from writing to design to virtual assistant. Freelancing really is a no-holds-bar kettle of fish. You can find almost any type of job, but you're going to have to put in some leg work, or rather, finger work, to keep at it.
Freelancing means you work for a client who has hired you to fulfill a job. You'll be filling out a 1099 tax form for these types of jobs, which basically means you're a private contractor. Finding and keeping those clients is the real challenge. There are lots of middle-man-type platforms that connect freelancers with clients. Freelancer, UpWork and Fiverr are just a few of these sites.
As a freelancer, you'll have to stay on task, keep to deadlines and learn how to schedule things around your work. This is one of the best and "easiest" ways to make a decent income at home online. It's a lot like a traditional job, but it gives you a lot more freedom to work how and what you want to.
YouTube Star
We've all heard of them and most of us have subscribed to their channels. YouTube is the it-place for online video viewing, and it can pay a decent amount if you have the viewers. However, most YouTube stars use the platform as a way to sell another product or service. It's a great marketing tool.
Whether you're trying to rise to fame or just wanting to make some great videos to funnel traffic to another site, you're still going to have to work. Video quality is important for true stardom. So you'll have to invest in a nice camera or phone that takes great video. Lighting is important too. Many YouTubers buy lights for filming, and these things aren't cheap. Finally you'll have to care about your appearance.
Oh, and editing skills are also a big part of YouTubing.
Surveys and Paid to Click
People are going to tell me these two should have their own section, but really they don't. Surveys and paid to click/read/view are in the same earning area. Most survey sites pay pennies for the time put into qualifying and taking the survey. The same is true of "paid to anything."
Survey sites can be a great way to add extra pocket money, but very few people make any kind of living wage off of them. You have to qualify for each survey, which can take 15 minutes or more, and then you have to spend anywhere from a few minutes to half an hour taking the survey. Payout can be pretty low. 25 cents to a dollar are the most common.
Paid to sites aren't much better. You get paid to click a link, view a video or to read something. It's pretty straight forward, but you'll only earn a penny or two per click. Sometimes, it's more like half a penny. Again, these can be interesting ways to earn some pocket money, but not much else.
Both of these types of sites increase earning potential by having you refer other people to sign up and use the site.
Online Store
You can sell anything online. All you need is a website and product. There are even companies that supply all the products and all you have to do is sell it. These companies will of course take a cut of the profit, leaving you with a percentage. So make sure you double check any and every online opportunity. Read the fine print, repeatedly.
T-shirts are blowing up right now online. Well, they have been and might be fading away, but the next big trend will show up soon enough.
It seems the biggest way people make these types of sales is through social media. We all have that friend that blasts their feed with all those funny t-shirts.
Other sites, like Esty, allow you to sell products you create or have in stock. With these sites, you're in charge of shipping and stocking.
Final Thoughts
No matter what type of online job you want to go after, it's going to turn into nothing but a lil' earner if you don't put in the work. Even then, it could be hard getting a foothold into online earning. Consider your choices and read the fine print, repeatedly.
advice