In the Spotlight: Bill Gates and Tony Robbins
An Overview of Top Advice from Two of the World's Most Successful People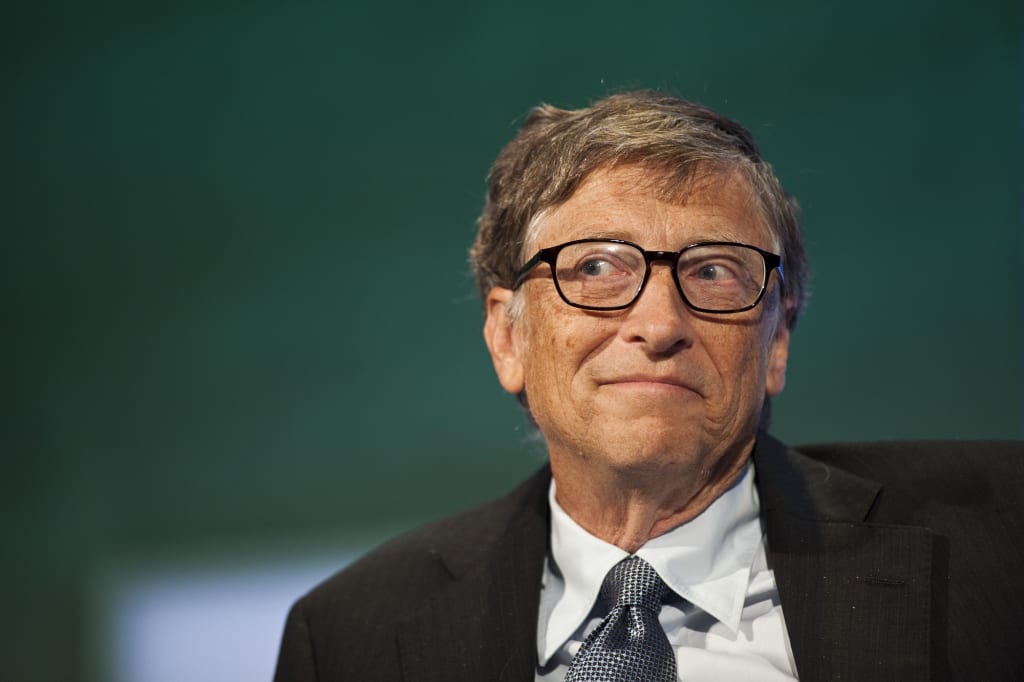 Bill Gates
In this feature, I will be passing on wisdom to my readers from the man who co-founded Microsoft with Paul Allen back in 1975. Bill Gates is his name, and he is currently the wealthiest individual in the world; however, it may come as a surprise that Gates's initial goal wasn't to accumulate as much wealth as possible. Rather, it was to ensure that everyone could have access to his or her own desktop computer.
Gates had a clear drive and passion, and was always looking at the big, revolutionary picture. Throughout his career, he's revealed plenty of useful advice for all success seekers out there. His first rule is to invest in higher education, and this especially applies to people who earn less than $100,000 a year. From a statistical perspective, this is logically sound advice, as Bachelor degree holders (and higher) are more likely to be employed and earn more than high school graduates, although the income gap is not as wide as before due to minimum wage increases in many Canadian provinces according to CBC News, for example.
Constructive feedback is pivotal in any collaborative work environment. Gates would even say that the greatest disappointments and criticisms should be evaluated in order to highlight the areas most in need of improvement. With that being said, he explains that going so far as to disappoint others by rejecting assignments and propositions is often necessary to be able to commit to things deemed far more important in the grand scheme of things. Ambition is a wonderful attribute, but as Gates points out, that attribute should align with how wisely time is spent reaching a goal.
Despite understanding that it is oftentimes acceptable to say no, Gates places great emphasis on optimism, adding that it is better to trust that things will turn out well than to undermine optimism with pessimism. People are more likely to concentrate on how to realize their goals with that attitude.
Remaining mindful of these tips should help pave the road to victory, but this destination is definitely not the final one. Gates says that evaluating success is an ongoing process that involves critical thinking about how long it can be maintained and what measures must be put in place so that it can be achieved incrementally or altered completely. What may seem like a feasible plan now may prove ineffective later on; thus, going in with the mindset that changes could occur will assure better strategic thinking and a better outlook for the future.
With files from: Wealthy Gorrilla and Buzz Nigeria
Tony Robbins
Here, it is with great enthusiasm, that I showcase one of the most influential inspirational speakers and finance instructors of our generation—Tony Robbins. A self-help exponent with three bestselling titles under his belt, Robbins strives to purvey preeminent advice to as many aspiring enterprisers as possible.
Robbins's secret to success stems from his dissatisfaction with living below the standards he set for himself in his early career, and he implores people to reconcile themselves with their goals and capabilities. Trusting oneself to set a standard and to realize the potential that's already there is key in gaining confidence to achieve more. Robbins became sure of the endless possibilities just waiting for him to discover early on. There is no doubt that readers won't cease to generate prolific ideas that are greater in scope and better in substance than their previous accomplishments, as they become more hardened by experience.
Such confidence shouldn't be limited to professional practices, but it should also be present in all other aspects of life's interactions. Robbins emphasizes the importance of helping others with whatever we've got to offer in order to add value to our personal and professional relationships. A high level of proximity with various types of top-quality networks, according to Robbins, is the best way to enhance skill sets and become a superior challenger in any given arena.
To maintain these qualities, however, Robbins stresses the maintenance of the hunger factor. The will to continually learn, develop, and give, to Robbins, is even more valuable than intelligence on its own. As unthinkable as it may sound at first, Robbins argues that these reasons necessitate prompt investments as a solo agent on the side, regardless of the available starting means, to increase compound interest. Not having all the otherwise unforeseeable knowledge doesn't negate solid decision-making when making investments, because the projects are gradually demonstrable in their worth, while investing large sums of money once it's acquired can and does prove to be risky.
Success demands constant improvement, and Robbins has shown us the most effective strategies in keeping apace with ever-blooming developments: marrying vision with reality, and to contribute to the community in a way that reflects purpose and fulfillment.
With files from: Inc., Early To Rise, and Kelleher Matchmaking