In Search Of A New Job
Let's GO!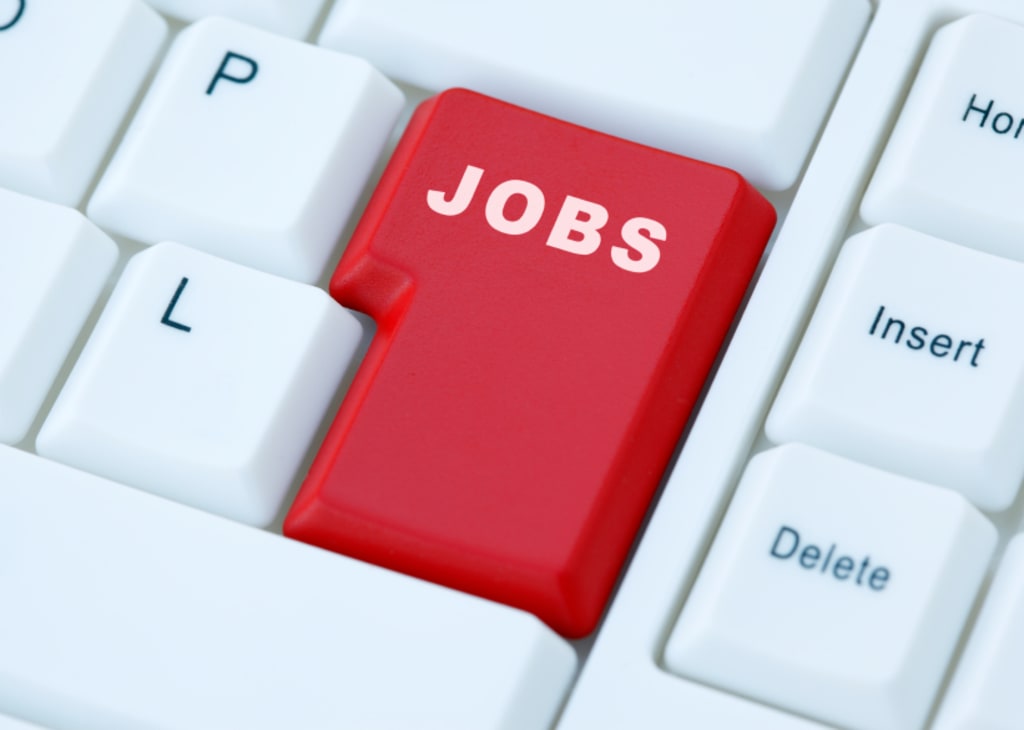 A job is important. Whether it is a career or just the salary to pay your way through life. But, why is it so hard?
I am self employed and always on the search for a new role. Whether that be because my current role is coming to an end, or that I am uncertain if it will be extended. I am constantly searching.
However, I, like most people, find it very hard. What do I search for? Where do I search? Do I need to tailor my CV for each application? How long should my CV be? Do I need a covering letter.
I truly believe that this contributes to so many people feeling complacent in a job that is not fulfilling their wants or needs.
At the end of 2019, I started to feel unhappy in my current role. This was due to the repetition of the work I had been doing over the last year and a half as well as the working environment.
To date, I would say I have applied for around 200 jobs. I have had a couple of calls from companies that have viewed my CV online, but the roles have been in unsuitable locations or just not a role I would consider. I would say I have had about 2-3 calls regarding jobs I have directly applied for. I have been advised my CV has been sent to the hiring manager but then, I hear nothing further.
I have a solid work history, in various roles. I enjoy learning and to up skill, which is apparent throughout my CV. So, why is it so hard for me to find a new role? If I am finding this so hard, how hard must it be for people out there that do not have the experience I have been lucky enough to have gained in my industry?
I am a very positive, hopeful person. But, for someone who is truly struggling, whether that be paying the bills or feeding their children, searching for a new job could have a very adverse affect on their mental health and confidence.
There is a rise in depression, anxiety and other mental health issues. With prices ever increasing and so many people either without a job or on the verge of losing their jobs - this is causing the ever increasing homelessness.
So, I thought I'd share the techniques I use in hope that it can help someone out there.
Keyword Search
What you search is just as important as where you search. Think about the role you want to secure - What kind of words do you associate with this role? Write a list of these words and use these. Job titles are subjective and can differ from company to company. Using your list of words will ensure you have all bases covered.
Where To Search
There are so many job sites these days. Therefore the easiest way would be to search Google. You will then be met with all the sites that contain your keywords. I also like to add the location I wish to work from to the end of the keywords, which narrows down the search even further.
Save Search
Once you have located a job and applied for it, you will be provided with a contact name, and sometimes an email address. I keep a spreadsheet which captures the name, email address and company of all these recruiters. Anytime I need to search for a new job, I have a go to list of recruiters I can reach out to with my CV. MAGIC!
CV and Covering Letter
Look at the job descriptions you are applying for. Which words or phrases do you see trending throughout these? These are the words you need to be using in your CV when displaying your experience.
Companies often do 'Keyword searches', and this is how they can stumble upon you CV.
A cover letter is a must! It is you selling yourself, your skills and your willingness to learn. Ensure you include all the things you have done which you are proud of, as well as why you believe you would be a great employee.
Templates for CV's and covering letters can be found online. Do not hesitate to search and be inspired.
Keep Searching
Never give up! I search every single day. I now have a better understanding of when jobs are released. On a tuesday there is an influx of roles being advertised whereas Fridays are very quiet. You will find patterns too.
Always have faith, not only in yourself but in being successful. Positivity is KEY!
Good luck in your search - YOU HAVE GOT THIS!