Importance of Advanced Analytics Capabilities for Business Management Software
A Completed Guide of Business Management Software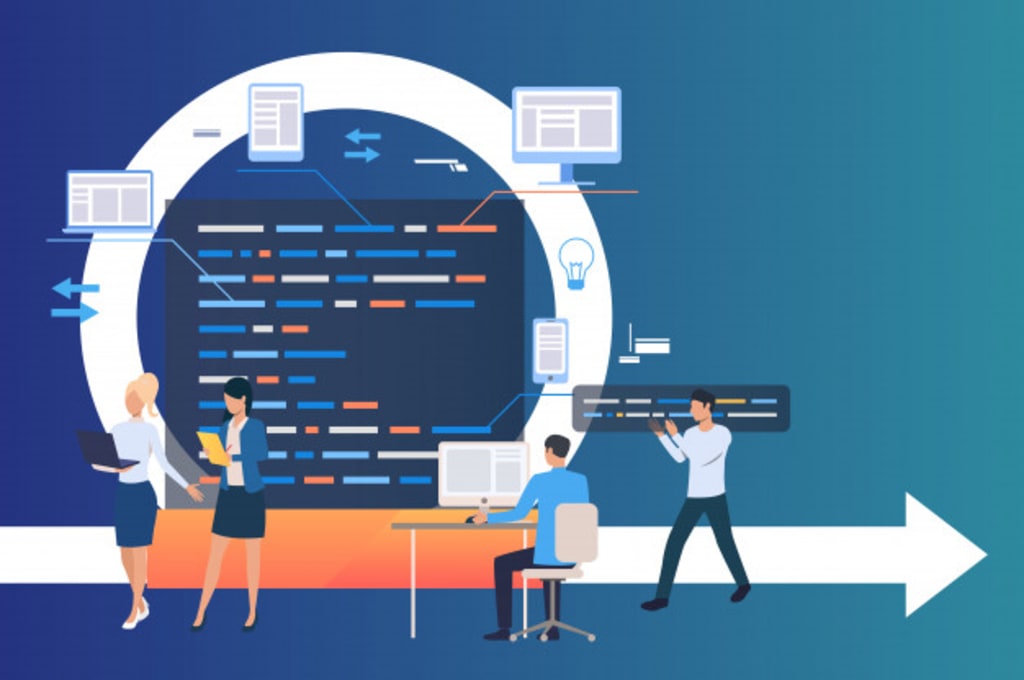 The ERP system is widespread and has been a part of many manufacturing industries worldwide. ERP systems help industries to get real-time data, which can be further processed to ascertain predictive analytics for the betterment and smooth functioning of businesses. As per the recent stats, ERP software serves to be the biggest software market in the world. In fact, ERP is expected to reach over $80 billion in revenues by the time of 2025.
With the introduction of ERP systems in industries worldwide, they can now ascertain accurate analytics to measure its efficiency and productivity. With the ERP system, businesses also receive accurate data on maintenance requirements and financial health.
These days, business management requires an ERP system with advanced Odoo analytics capabilities to serve various purposes guiding businesses to make the right decision well in advance.
Businesses adopt machine learning and Artificial Intelligence with ERP integration to get the upper hand over their competitors and ensure everything in the industry is managed to the most efficient level. It is estimated that around 50 percent of companies all around the world are looking forward to acquiring, upgrading, or planning to update ERP systems in the coming years.
Guide Decision Making
With the help of the data, the Odoo ERP system with advanced analytics capabilities can help businesses make the right decision well in advance to avoid any future issues. Taking advantage of the big data system, businesses with ERP systems' help can find various patterns and make a better decision based on the patterns.
When organizations have an ERP system backed up with advanced analytics capabilities, they can forecast the opportunities available well in advance by looking at the cloud-based ERP system. There are various sources of getting big data from websites, social media sites, customer comments, and many more. With this data's help, the ERP system can create a predictive decision-based model that is very beneficial for businesses worldwide.
Big data, when combined with the ERP system, can benefit businesses in a significant way. Businesses use this crucial data at any point and can make predictive decisions required in the ever-growing market.
Manage Supply Chain
Odoo ERP Integration, when backed up by advanced analytics capabilities, can offer the business an upper hand on maintaining the supply chain efficiently. Businesses can now track their ships or trucks and get the exact location to ensure arrival time.
Before introducing analytics capabilities, businesses could get location updates periodically, which had many errors and could not ascertain the exact time of arrival. Still, with ERP systems having advanced analytics capabilities, businesses can now get the exact location in real-time, which helps them to make decisions based on arrival.
Devices such a transmitter and IoT can offer various business updates on temperature, shock, ambient light, and many more. With this data, businesses can ascertain whether their vehicles and ships are in the right condition.
This ERP system backed up with analytics capabilities has been used and is relatively prosperous in the pharmaceuticals, petrochemicals, and oil industries. These industries can now predict the exact time of arrival of their logistics. They can immediately inform the main office in case there are any issues in transportation in real-time.
With the introduction of Odoo data analytics in the ERP system supply chain management, many folds have improved. There is less wastage of time and money. Even the wastage of products that were huge earlier has lessened by many folds with advanced analytics in the ERP system.
Predictive Maintenance
With the introduction of advanced analytics in the ERP, system businesses can now save a lot of time and money by predicting any maintenance required well in advance. An ERP system can alert its employees if any equipment or machinery requires maintenance to avoid significant issues in the future.
With advanced analytics capabilities, the ERP system can alert workers to maintain every costly machine in the industry for timely maintenance without failure, which saves a lot of money and time. Workers with these analytics can manage the production level as required and increase the production level if everything is normal.
The IoT devices fitted to the types of machinery and heavy equipment help monitor them, and if any issues send real-time data to the ERP system, alerting the employees well in advance. When issues are addressed much in advance and looked after immediately, businesses save a lot of money.
They can plan for further expansion with the help of predictive data from the ERP system's advanced analytic capabilities. Working in an environment backed up with the latest technologies helps businesses maintain a healthy workforce and allow a peaceful environment to work.
Conclusion
The introduction of advanced predictive analytics to the ERP systems has helped businesses in many folds. Businesses can now predict well in advance their requirements, track vehicles and ships in real-time, and offer big data to employees to make decisions based on the customer patterns.
ERP systems are a must-have in large businesses, and with the added advantage of advanced analytics capabilities, businesses are booming like never before. The need for a better system that is capable of predicting events and requirements well in advance helps businesses to grow by many folds.
business
Josh Argenton is a well-known blogger who has been writing blogs on a wide range of topics including technology, health & beauty, sports, business, food, entertainment, home improvements and much more.