IKEA (the world's largest furniture retailer) has revealed that 70% of the materials used to make its products during 2019 were either renewable or recycled, as it strives to reach the 100% mark by 2030.
It strives to reach the 100% mark by 2030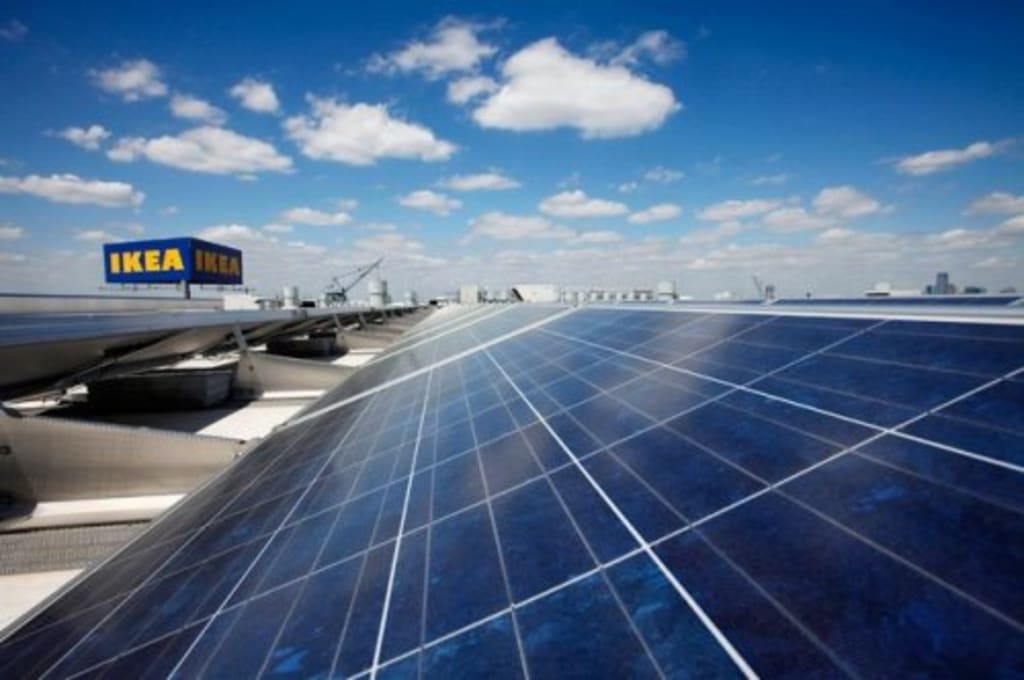 IKEA
The Swedish giant wants to become a 'circular' company and free of polluting emissions without abandoning for a second its perpetual policy of low prices.
Just a few months after the death of its founder, Ingvar Kamprad, the world's largest furniture distributor in the world, he faces perhaps one of his most difficult challenges to date. The multinational announced this week at its headquarters in Älmhut (the place where the first of its stores was born) that it wants to become a "circular 'and emission-free company" in 2030 while maintaining its iconic philosophy of affordable prices at all times. and without giving up on continuing to grow and conquer every corner of the planet.
To achieve this, Ikea will return to the heart of its business and use only recycled materials to make its products. Also, it will be supplied only thanks to renewable energy. "By applying these measures and given our scope we will have the opportunity to inspire and improve the quality of life for someone billion people," said Inter Ikea Group CEO Torbjörn Lööf.
Don't throw it away: fix it
The most complex part of this 'green' plan will be, without a doubt, adapting the production processes to the total dependence on these re-used raw materials, a more than arduous task considering that the firm consumes about 1% annually. of the 'new' wood that is mined worldwide.
Apart from searching and working side by side with suppliers who can provide them with components that meet their new demands, Lööf explained that the change will also involve implementing a series of sustainable principles that will follow the line of some initiatives such as those that have already been put in place. underway on other occasions to encourage the rental and repurchase of their furniture.
Thus, in addition to changing the 'ingredients', Ikea will offer maintenance services, to try to prolong the life of its products for as long as possible, and 'recycling', to take advantage of everything possible when these breaks or when customers decide to change the decoration of their home.
Zero emissions
Regarding the reduction of its ecological footprint, the Swedish group has set itself the ambitious goal of reducing its environmental impact by 80% in its stores and other operations centers and by 70% for each product manufactured, based on the 2017 data. In the latter case, everyone involved in its development, from designers to transport managers, will play a fundamental role, an aspect that is of particular concern to the multinational and in which it hopes to achieve its goal of "zero emissions "in 2025 -thanks, among other measures, to the replacement of its fleet of cars powered by fossil fuels with other electric-.
These 'cuts' to reduce its pollution will be complemented by a generous investment in renewables, to which the company has already allocated some 1,700 million dollars in recent years. The firm expects to cover 100% of its energy needs with these sources in 2021. It will also continue to promote solar self-consumption among its customers by expanding the sale of domestic panels and batteries to the 29 countries in which it is present in 2025.
Plastics? No thanks
Another of the points that Ikea considers essential to achieve the future to which it aspires is the abolition of all single-use plastic products and their replacement by others made with alternative materials. Aware that most of this waste is not recycled and that its manufacture involves an ineffective use of available resources, the Nordic giant has pledged to stop selling garbage bags in 2021 or to freeze food, drinking straws, and Disposable plates, cutlery, and glasses in all its establishments.
On the other hand, it has also wanted to set in its roadmap another purpose related to its emblematic restaurants in which it intends to increase the percentage of vegetarian dishes from next August in pursuit of the health of its customers and achieving a sustainable world.