Ice and Ibuprofen
Ice and Ibuprofen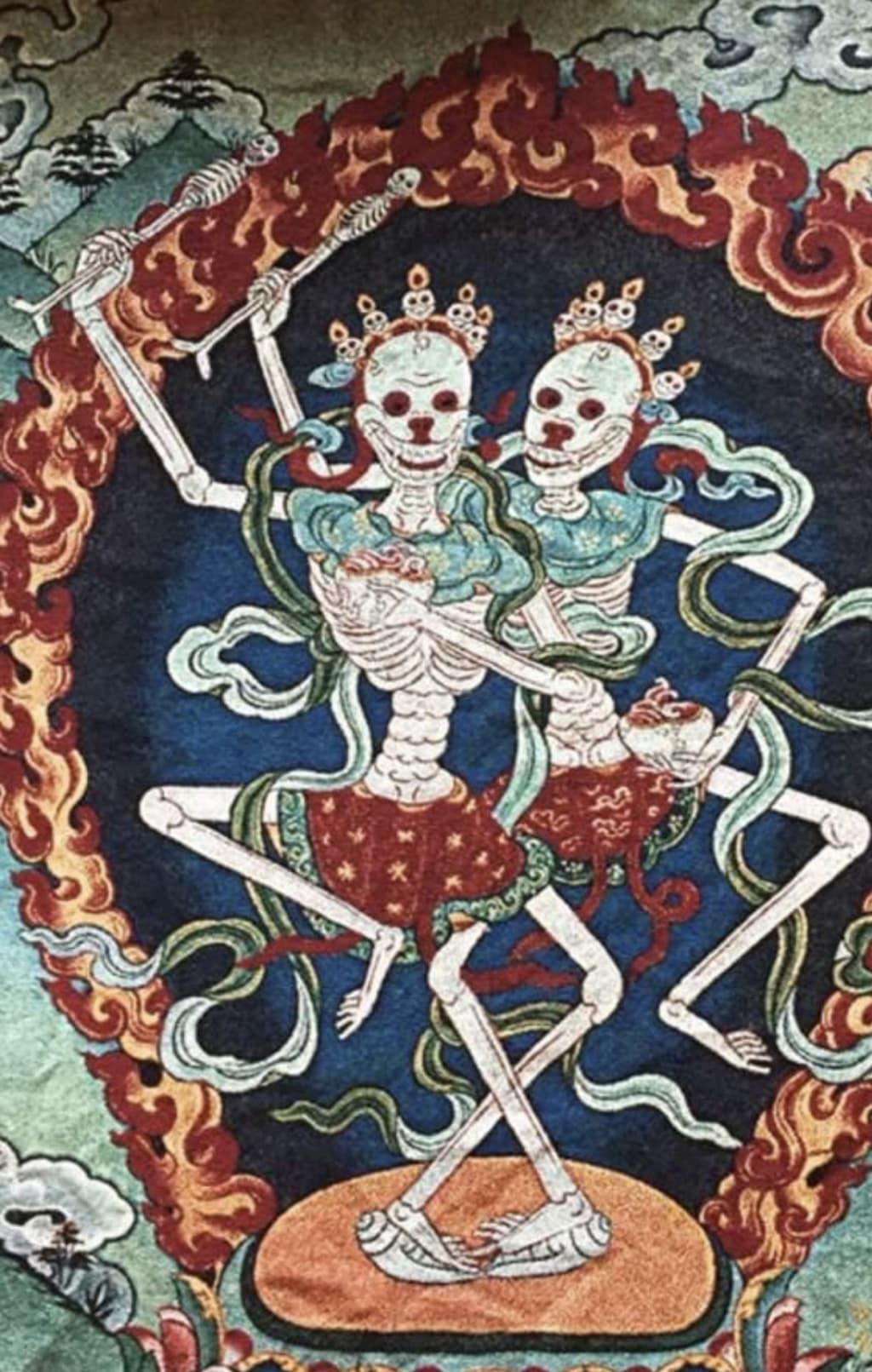 It was dark here, before they lit the fire. On the only place to stand on this horrible little hill, it showed us that the porcelain of the floor very much matched, much to our surprise, the walls, the ceiling and our whole little world. Our faces shown back at us, eyes big like saucepans and wretched little mouths, smiling in the dim glow. Everywhere, all around us but where our shadows fell, the crowd of us, laughing.
We fell, sliding down this impossible hill, waving goodbye to everyone. It really was a shame, we'd only just met. We landed then and they landed right on our shoulders. The two of us, stuck in a tin funnel. Our arms were stuck and our legs were bound, their feet wedged between our shoulders, boulders whispering to split.
Sitting, standing, stuck in the dark, we waited and waited. The blood pooled in all wrong places, cradled there. Feet red, face red. We smacked our head, we smacked our head and we smacked our head, we were wild, we were the tide carrying houses and we were barely moving, barely moving at all. Our ears hot on stone, sweating and done, we heard it, warm, quiet thumthumping, thumthumping, thump thump, winter drums and mirrored tattoos. Everything.
Together, we howled against the smooth walls and walls shook and hummed and we sang together. They sang with us, we shook, an earthquake and we tapped feet to the rhythm. Echoes of thunder freed our shoulder, and our hand and we lifted them up, up over us wholly.
They sat there and thought for a moment. Met between smoothest walls and we held them all the while. What a scene we must've been, then. They that, they thought, they thought for a moment before we saw how to get back into the light. Their foot went up, locked leg and their hand, perfectly clammy for the task, slapped the hill behind our ass and scooted up an inch. For three years we scooted, slapped and made our way back up, up, up to the fire. The well widened, the crag gaped and where the valley met sky, we couldn't scoot further. Hands to ankles and featureless face, we bent and took the soles of them and walked and smacked and scooted then, very much as a giant. If only we'd been walking forward! Not caught then, like a drawbridge called, a shame.
Up and over and onto the summit they sat, tongues of fire for wings, flapping. They said soar. And we soared, over the dark, and sat. In their lap. Like plums, gathered in a shirt, sitting and spilling. They drew me. In their little black book, everyone at the party. Us and us reflected, who couldn't stop dancing. Flickering and kissing, soft orange glint that shone from their eyes. In the little black book we wrote of all things. Many things, and many songs. Songs of course we fed to the fire, the songs and the sharp little corners of wonderful pages. The ashes we took and married to wine, dark wine and wrote. We dragged firelight dancing through the ashes that swirled behind our pen. Our stubby finger engraving all words and drawings with the memory of heat, and comfort, of home.
This smoky tomb, our home, fireside on an impossible hill of burnished bone. Safe to sleep so spines bent and broke to meet arrogant earth, unmelting, but promising to hold dear. We dreamt of small things, laying there beneath a class of smoke whisp faeries, perfecting pirouettes. Curtains drawn with the strings who pull a line across their lovers' neck. The bow, the leap, the smoke falling across raindrops sprinkled overhead. Taught drums and brass bells, golden horns the symphony is roaring and the conductor never liked them over there in the third seat. Arms raised and the dancer is spinning faster and faster smoke thinning and bending, spirals of ash, fingers like lilacs lost in the order. Waves crashing on themselves shorebound by hums and whispers of loved metal, polished wood. The smoke becomes golden sky and falls into a puddle, freezing on the stage, fracturing into shards and lozenges and tasting of raspberries.
We woke floating, held by caring air but falling. Not falling, floating, flying, where is the hill where is the hill. Where are they?
Kitchen floor tile cracks, snaps, hard thrown against the charcoal apple grove. Blossom frozen, held forever from the leafy ground smudged below. Eyes closed around the petals, sliding again, sliding back into the chair for the second act. Symbols crash against our head as the taste of raspberries fades entirely to find them kneeled besides us. Bandages of scrapped drawings of birds and beetles, stories half written they wrapped around us at the funnel tip as the earth jumped and somersaulted.
Colliding and cracking as old smoke retired to fresh air. Fresh air? And we're thrown forever, falling, always falling us, the hill beside us, the whole world kicked over in a rug. The porcelain shattered. The world broke in two, many shards and I thought I was a baby bird; coughing on bone dust and damp rust dripping. Phosphorous fire I could never see, not if this was the sun.
Speckled and shining and grey, green, black stone beneath my knees AAAAAAAAAAAAAAAAAAAAHHHHHHIIII HATE THIS! Blinking dry eyes raw dusty palms we're blind. Together though. Hands together we see, blinking, black, blinking outlines into light as gods roar all around, the firelight embarrassed. Huge, giant, we know them, never met them. Laying there, on the ground as he was, I wondered, did he hear the thum thumping? Eyes closed, probably not. Screaming then, as I was, remember.
I looked to the fighter. Titan thum thumping fist to chest, smokestack eyes billowing flames past summer peach cheeks. They took me dancing, for the fighter, for the friends. For our friend, always flossing. We became a storm of silk. We dance on mountainsides and this a dancehall. Sparks in the breeze blew through a room as the fighter fell, you know, you saw.
We thank you then, for this fine trophy, this fine prize and uh thanks for having us here at Rowdy Rob's Ribs, Rubs and a-Rockin' Fight Night here in this beautiful empty swimming pool. Twenty thousand dollars and the biggest mess of our little black book, what a prize, please hold the pages if you can, please. And thinking, we thought of one use for these dollars. Please then, to anyone here, but if uh. Is there anyone here who would let us move in with them? We seem to've found ourselves pretty fucked here and we'd give you our stories and all of these dollars.