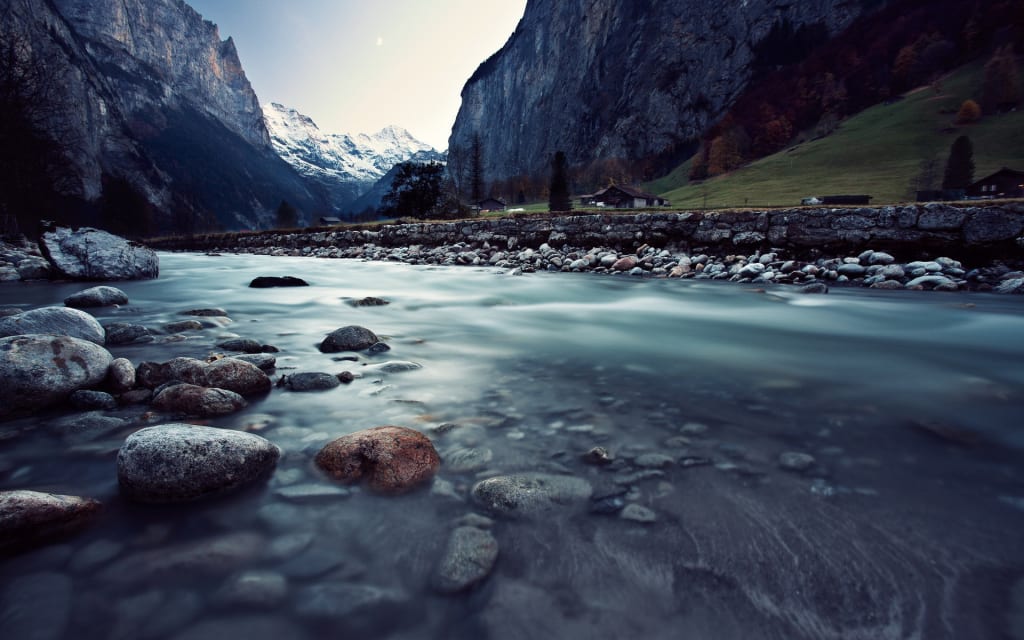 Over the past 45 years, the income growth that middle-class households have received is almost entirely attributable to women.
• Expanded investment in child care will increase women's labor force participation.
• Gender budgeting is one of the most powerful public policy tools to revive the economy for the benefit of all.
In America today, the cost of living for the middle class is on average 30% higher than it was 20 years ago. Relative to changes in middle-class incomes since 1980, housing costs have increased by about 100 percentage points; health care costs have increased by nearly 200 percentage points; and education prices have surged by more than 600 percentage points. ?
According to Credit Suisse's Global Wealth Report, the US has the largest wealth disparity among 200 countries - arguably the US is sliding towards an economic cliff. Perhaps at a once-in-a-generation turning point, Covid-19 has pushed us off this cliff.
The good news is that we have a parachute to protect us from a huge economic hit: women. Women have been the driving force behind past generations of middle-class income, and they will drive a post-pandemic middle-class revival. President Joe Biden's radical stakeholder philosophy will unleash the full potential of women.
middle class in need of recovery
It's no secret that America's once prosperous middle class is deteriorating. If economic growth over the past 40 years remained at the rate it was between the end of World War II and the early 1970s, the income of someone earning $50,000 a year today would have nearly doubled: Adjusted for inflation, that figure would be around 92,000 USD to $102,000.
To be sure, the middle class is not the only class in decline. If the economic prosperity of the past 45 years were distributed equitably, 90 percent of Americans would earn an extra $2.5 trillion a year.
Women hold the key to our economic engine
The small gains made by middle-class households during this period—about 1.3 percent a year on average—have been attributed almost entirely to women. In fact, if women's contribution to household income remained the same, the median income of the middle class would have only increased by $1,082 between 1979-2018. Fortunately, this is not the case. Women contributed to more than 90% of the growth in total income for middle-class households during this period, and women increased their household income by $12,139 instead of a meager $1,082 (from $57,420 in 1979 to $57,420 in 2018). of $69,559).
It's not just middle-class households that have benefited from this growth. Since 1970, more women have been added to the paid workforce, adding $2 trillion to the overall U.S. economy. If we close the intersectional gender gap in the workforce, there's another $789 billion in funding. Or, we could go one step further and close all intersectional gender equality gaps (of which labor force participation is a subset), and our economy would expand by $2 trillion in total. The choice is in our hands.
Stakeholder Philosophy: The Foundation for Inclusive Prosperity
If we take the path of intersectional gender equality and unlock economic benefits, then something needs to change. We need to start paying women and people of color fairly. We need to start seeing them as equal partners to the C-suite. We need to eliminate bias in performance appraisals and distribute promotion opportunities fairly. We need to offer promotion opportunities based on objective criteria, not informal relationships. In other words, we need to embrace the stakeholder philosophy.
How to Realize the Stakeholder Philosophy
The value created by the private sector is $19 trillion, more than 4 times that of governments and 40 times more than that of private philanthropy. So, as a business founder and CEO, I start by calling on other business leaders to take concrete action for equity. Having "terms of service" committed to stakeholder ideals, as consumers, employees and investors have called for them, does not mean fulfilling them.
Here are three recommendations for CEOs and business leaders to implement the stakeholder concept and unlock the full economic potential of women.
1. Prioritize long-term value
Contrary to popular belief, focusing solely on maximizing shareholder value will not lead to maximizing returns over the long term. Our economy is more complex than that. While quarterly earnings reports are important, we must learn to shift our focus from short-term gains to long-term value creation. This means accepting financial and regulatory measures to support or protect stakeholders.
One example is expanding investment in childcare infrastructure. Investments like this will not only help our economy recover the $57 billion in lost income and productivity from inadequate child care each year, but it will also boost labor force participation for America's most educated group—women. This brings us one step closer to unlocking $789 billion worth of intersectional gender equality opportunities in the labor market.
Denying the role of the government in value creation would run counter to the original intention of business. After all, if not the concept of limited liability established by the government, where did the corporation come from?
2. Track, measure, and share diversity reports annually—even if not required by federal, state, or local law
Measure what matters: If we say we care about Diversity, Equity, and Inclusion (DEI) for all stakeholders, then we need to measure it. While 78% of CEOs rank gender equality as a top priority, only 22% of employees regularly see measured and shared data. Now we can no longer be afraid to measure DEI data, but start to really see how important it is - it's a roadmap to guide us forward. With the right data, we will be able to know what works and what doesn't in our efforts to realize our stakeholder philosophy. Public policy must play a role in setting transparency standards around reporting on diversity and pay equity, but we shouldn't wait for governments to ask us to make aggressive changes.
3. Urge policymakers to implement gender budgets
Big business now spends more on lobbying than public interest groups (including unions) by a ratio of 34 to 1. Businesses can use their experience in Washington, D.C., to urge policymakers to support gender budgets rather than lobbying for deregulation and tax cuts. Gender budgeting, while not a new idea, is one of our most powerful public policy tools to revitalize the economy for the benefit of all. Unfortunately, however, we didn't use it. None of the $2.3 trillion in measures deployed in the Coronavirus Aid, Relief, and Economic Security Act (CARES), the largest single economic relief package in U.S. history, has a gender lens. This leads to unfair allocation of government resources and reduces its effectiveness. As business leaders, we should first find inefficiencies and eliminate them.
make changes now
Since its birth fifty years ago, Milton Friedman's concept of shareholders has led to the decline of the middle class. Now, as Covid-19 has exposed myriad deep and worsening inequalities, we are beginning to realize the shareholderist Zhai Xiaoxing. It's time to move the stakeholder concept from the press release to reality. In doing so, we can break down the barriers that prevent half of us - women - from participating fully in the economy. The revival of the middle class, we will wait and see.
Reader insights
Be the first to share your insights about this piece.
Add your insights