How to Start Multiple Side Hustles
How I have tried many side hustles and have started many businesses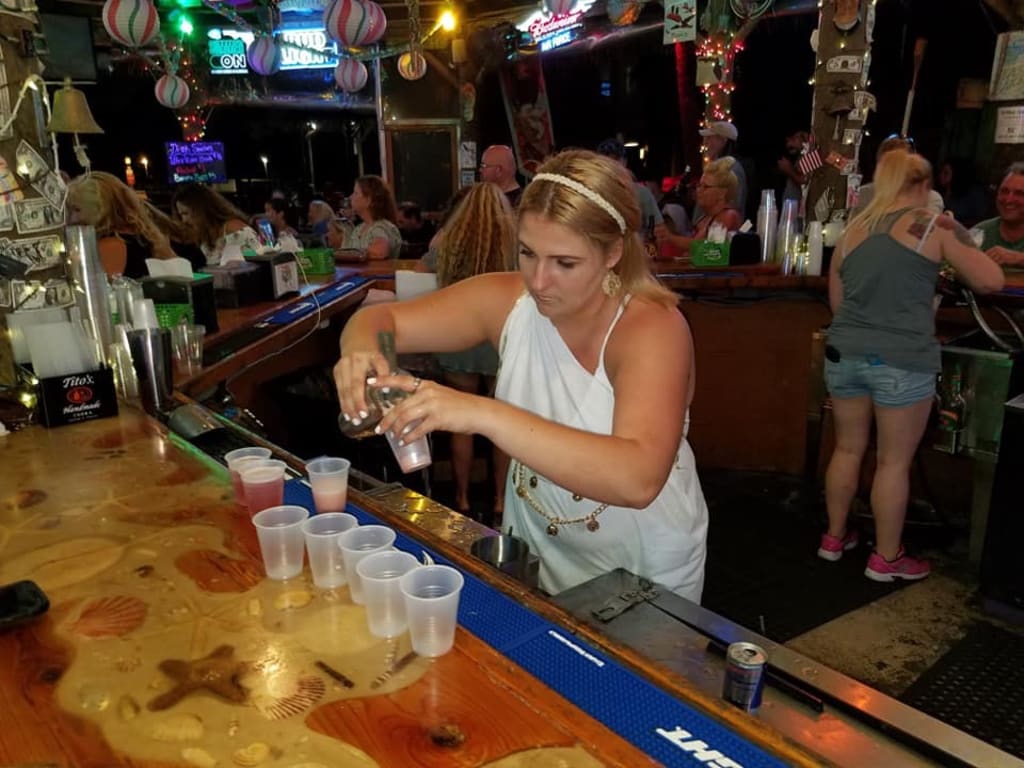 I have worked in many industries and I have worked with many different individuals. I went to school for accounting and business and out of school, I got a job in an accounting firm.
Unfortunately, accounting wages in the area of Florida that I was in did not support the cost of living and there was a need for additional income coming in. So, I needed to keep my bartending job that I had in college and move to working that job on the weekend.
I was becoming burnt out after a full year of working Monday through Friday as an accountant and then Friday evening through Sunday as a Bartender. I was run down and my mood was very crappy with all of my jobs. Thats when I decided that something needed to change.
I decided, I was going to open my LLC. I wanted to open my own bartending and personal cheffing business. This business allowed me to be my own boss and work only 1-2 days of the weekend and increase my income that I was making from bartending. When I created this business I was just hopeful in creating some relaxation. And I did get that.
The good thing is that I was located in the Panhandle of Florida. This means that there is a need for these services in the Panhandle. As well as the business registration process is very easy in the State of Florida. In other states it can be difficult but most states just take a particular registration with the states commerce department.
The next step is finding your customers. The following sites are the best sites to advertise through and to get clicks and leads for any services that you can provide.
Thumbtack
Bark
Upwork
Task Rabbit
Facebook Marketplace
Angies list
These sites have helped myself and others that I know get customers and earn money. I have personally opened 3 businesses through these sites. The businesses have flourished and these sites bring my new customers right to me. This is an amazing way to make extra money and not have to break your back working for someone else.
I have started many businesses through these sites and can attest that it can be done and can promise that you can do it too. I know that the hardest part about a side hustle can be the actual management of the business and what is legal and what is not.
It can be tough, but I would say to just make sure to record all of your expenses and to keep good records. The best tool a side hustle can have is a business account. This is where you can record money in and out with ease and take the record keeping off your hands. Plus there are a lot of bookkeeping platforms that will help you with bookkeeping.
With everything a side hustle is a good way to make a good extra side income and maybe one day that side hustle will become a full time business. At the end of 2020, I had 4 businesses. I had my accounting practice, a bartending and catering business, a retail jewelry business, and a property management business. In all, I developed many smaller enterprises into quite the diversified portfolio of operations.
I can say that it takes hard work and determination. I am going to open an home organization and design business, as well as keeping my prior businesses in operation. I am excited to see where the entrepreneurship role takes me. I can envision myself opening more and more businesses throughout the years to come.
business
I am an accountant based in New York City. I have worked with many businesses and the IRS on what is the best strategies and how to have financial freedom.