How to Speed up Business in COVID-19 Pandemic?
Enhance your business in Coronavirus epidemic

As soon as the WHO (World Health Organization) announces COVID-19 as a pandemic. Since then people have been scared. High officials in about 195 countries started following a lockdown policy to save the lives of their people. But still, people got infected due to COVID-19, lost their lives, lost their jobs and many businesses are on the verge of closure. However, many businesses are making full use of technologies and have adopted a variety of strategies such as work from home, companies cut their employee salaries, adopt video conferencing for online meetings, etc. All this has been possible due to technology. Many countries' top leaders issued several statements regarding COVID-19 to save their people's health and wealth.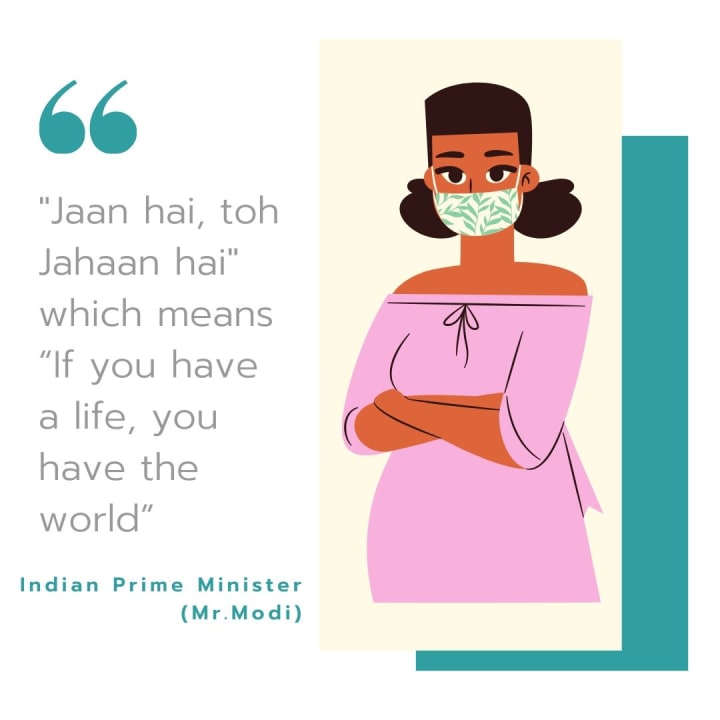 On the one hand, in developed and developing countries, IT companies are showing how we can use technology. But, small-sized businesses are confused about what to do and what not to do. Such situations are more prevalent in developing countries like India, South Africa, Sri Lanka, Bangladesh, etc. because most of the businesses do not have technological advancements, infrastructure, and an online presence.
Even the WHO does not know how long the medicine will be made. And it is also true that the government cannot keep the Lockdown for a long time. For these reasons, governments in many countries have begun to exempt lock downs so that small industries are not affected. But the fear of COVID-19 is so much that the governments of many countries have allowed companies to work with 33% to 50% of employees' strength.
However, there is an atmosphere of fear among SMEs and Startups companies. To overcome this catastrophic situation, even the smallest companies have to make their online presence so that their business growth can be maintained in corona virus pandemic circumstances. For that, small industries will have to take website development services so that they can get their business-related websites. But companies in developing countries also have to take care of their budget and do not hire a freelancer because their way of working always remains doubtful.
Before you hire any top website developer or web designer you need to cross-check their previous work and experience. So that you can trust them that you will get the desired results or not. However, you need to be very clear with your business website concept, only then you will be able to get the website you want. Otherwise, your both time and money will be wasted.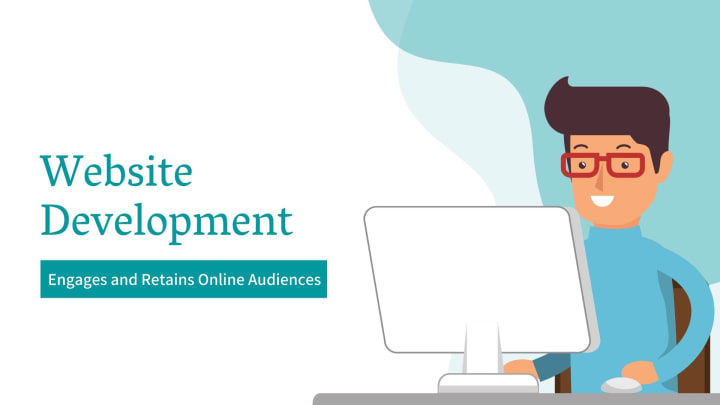 Let me tell you website design and development is a long process that consists of many phases. If you are not familiar with the process then I let you know:
Information Sharing: As I mentioned above, you need to be very clear with your business objective, target audience, competitors, and website content while discussing. So that developers and designers can understand your idea and do not face any problems later.
Planning: After taking all the information, the top website developer and web designers decide which technologies should be implemented. And, they create sitemaps to show that all major pages are linked to other pages.
Designing: In this phase the best designer crafts eye-catchy layouts that can impress your online audience and encourage them to take your service or product. However, from the layout given by the designer, you have to decide which layout will be suitable for your business.
Development: After website design layout approval, top web developers develop the website and implement the code to provide user-friendly navigational functionality. It's a crucial phase of website development, the website comes alive.
Testing and Delivery: Before the website gets published, The website goes through a testing phase in which the developers remove all the glitches. Developers test the website on various browsers and different devices such as tablets, smartphones, lattice, and desktops. And, finally, the developers publish the website.
Maintenance: Let me tell you publishing a website is not enough. Monitoring the website and updating the website regularly will always put you ahead of your competitors. But, before updating the website, you must take a website backup so that if there is something messed up, then you can publish the previous website.
Till now, everything was fine. But, after publishing the website, it is necessary to move the business forward. And in the COVID-19 pandemic, people are fearing to walk out of the house. In such a situation, there is only one marketing option available for you called digital marketing which is also known as online marketing. Digital marketing services will take your small business to new heights.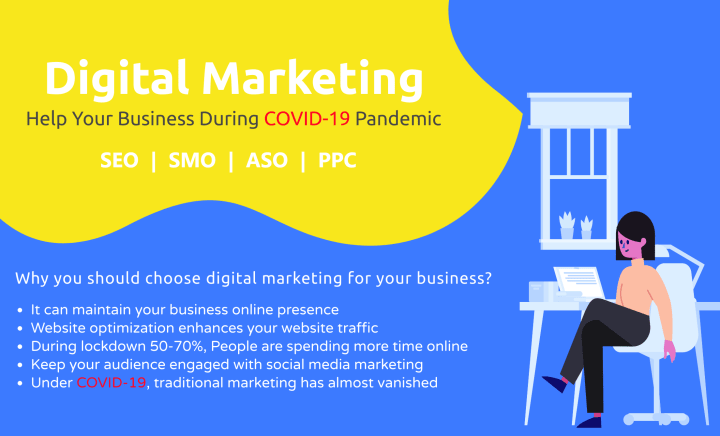 Digital marketing is a profitable deal for small industries. It does not require a huge investment. You can hire an experienced and professional digital marketing expert for a long period so that you can take full advantage of it. They use different strategies to generate leads and enhance business growth. Let me give you an overview of that:
SEO: SEO stands for search engine optimization and used to make the website search engine friendly. So that website can be indexed quickly in a search engine and get a good rank. Hence, some companies hire only SEO service providers for organic results.
SMO: It means social media optimization. Social media is a different platform if you compared it to SEO. Digital marketing experts use social media websites to increase brand awareness and for sale. Facebook, Twitter, Youtube, and LinkedIn are the best examples of social media websites.
ASO: ASO is known as app store optimization. With the help of digital marketing strategies, Digital marketing specialists increase the visibility of your app within the app store and increase the number of downloads.
Content Marketing: Content marketing is a key player in digital marketing because "content is a king." Whatever content is created by a digital marketing expert, it must be unique and have the quality to attract online users.
Paid Marketing: In this marketing, businesses pay other websites for their marketing campaigns. Google PPC campaign, Facebook ad campaign, LinkedIn campaign are the best examples of paid marketing.
Email Marketing: It is an old form of marketing. Experts send bulk emails to new and old customers. It's the fastest and direct way to approach your customers with essential information.
Affiliate Marketing: Affiliate marketing is a completely different marketing approach that I have mentioned above. By this marketing strategy, you will earn commission money for promoting other people's products and services.
Finally, I would like to say that to speed up business growth in the COVID-19 epidemic, small industries and startups need to have an online presence. And, companies from developing nations must get a cost-effective website design and digital marketing service from professional people so that they can maintain their business productivity.