How to Sell Your Self-Published Book When Nobody Knows Who You Are
Book Marketing 101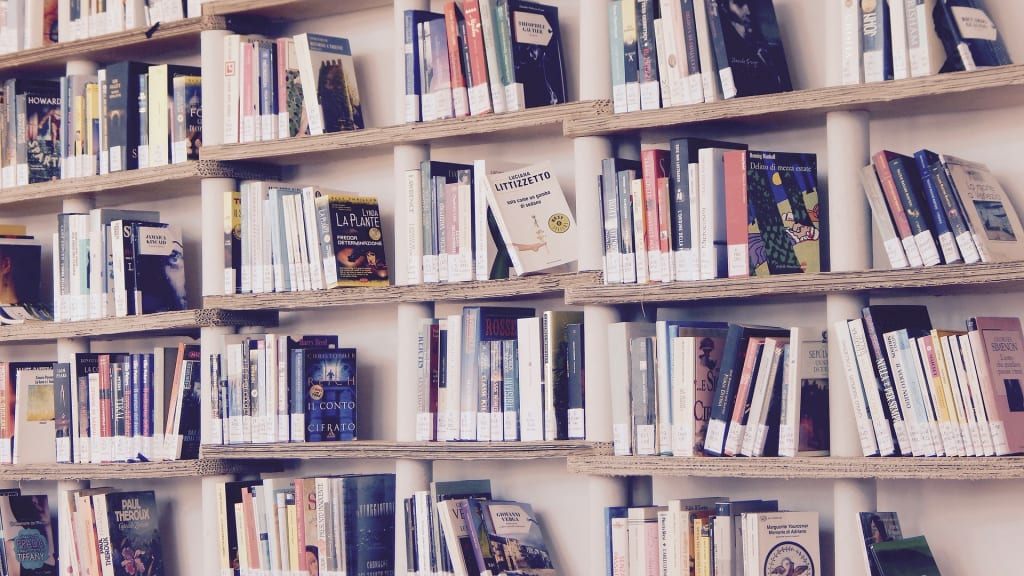 So, you wrote a book, and you decided to use one of the few outlets that are out there that let you do all of the publishing on your own (which includes Lulu.com and Kindle Direct Publishing). Now you have this book that might be available on some online venues, but for the most part, you're the one with copies. You don't have a publisher promoting it or anyone else doing marketing for you. You're on your own.
You're proud to have done this all on your own, but now you're wondering what's next. Nobody knows who you are—maybe you've sold some copies to friends and family, but how are you going to get complete strangers to buy your books?
It's not hard, as long as you put the time in. You need to promote your self-published book, and here are some of the things that will help you sell copies to people you've never seen before in your life!
Get a Website
Every author needs a website. I don't care if you get a dot-com named after one of your books, in your pen name, your real name, or you have a publishing company name you came up with. You need a professional website that people can go to in order to learn about you and your books (Facebook doesn't count). I pay about $34 each a year for two dot-com sites, one for my writing and one for my books (click the embedded links to check them out).
You want a dot-com or dot-net. You don't want to send people to iamawriter.wix.com. That makes you look lazy and unprofessional. Iamawriter.com is better, shorter, and shows that you're investing in the work you do. Why would someone invest money in one of your books if you're not even investing in them?
Set up Social Media
Social media is important, but don't rely on it as a replacement for a real website. Social media sites are meant to help you market; they are not a "home base." The key to making social media work for you is to share enough, but not too much. Share often, but not too often. And, to post things people want to see.
Your social media posts need pics and videos, not just words. Use sites like PicMonkey and Canva to create cool photos with text that catch people's eyes. Don't forget to share links to your books (where they're available) and to your website. Oh, and use hashtags, especially on Instagram and Twitter.
My favorite social media sites to use for promoting writing and books are Facebook, Twitter, Instagram, and Tumblr. You might use other ones. You'll get a feel for what markets best on each one as you use them and do some experimenting. With FB you definitely want to have an author page, or maybe even pages for your individual books (depending on how much time on your hands you have to keep everything updated).
Be a Vendor
I don't care if it's a holiday craft show, an art festival, or your friend's community yard sale - if there is a vendor event happening in your area that will allow you to set up a table selling your books, do it. You will find that you sell more books in person as a self-published author than you do online (print copies, that is). If you do ebooks, they'll sell since they're a cheaper version—but you still need to market them in every way possible.
There are also lots of little kitschy gift shops that sell handmade items, antiques, and other stuff. Depending on how many books you have published, or what other creative projects you work on, it may be worth it to rent a space in one of these places.
Contact Local Businesses
Are there local businesses in your area that might stock some copies of your books? Reach out and check. I have some of mine in a gift shop at a local art gallery and some at a local coffee shop. I only just started stocking at the coffee shop, but for every five month contract period at the art gallery I sell at least 10 copies of my books, and I'm not even there doing any of the work!
I also have some in a bookstore across the state that caters to local Michigan authors. Most places take a 40/60 cut (you get 60% of the profits). Make sure you look into whether the place has a shelving fee though.
Do a Book Signing/Reading
People love getting autographs. Talk to the places that sell your books about setting up a book signing event. Or, rent a local space that's affordable and set up your own.
Readings are also great and can go along with your book signing. You can also take some copies to an open mic that allows poetry or spoken word and do a reading there (mainly for practice—but patrons may buy a copy of your book too).
The key is to get yourself out there. Make postcards advertising your books, business cards, and even bookmarks with your book or publishing company name and website address on them and leave them at local businesses. The more you put your name out there, the more well-known you'll become!