How to Self-Publish: Front Matter, Back Matter
All the little bits to make your book pop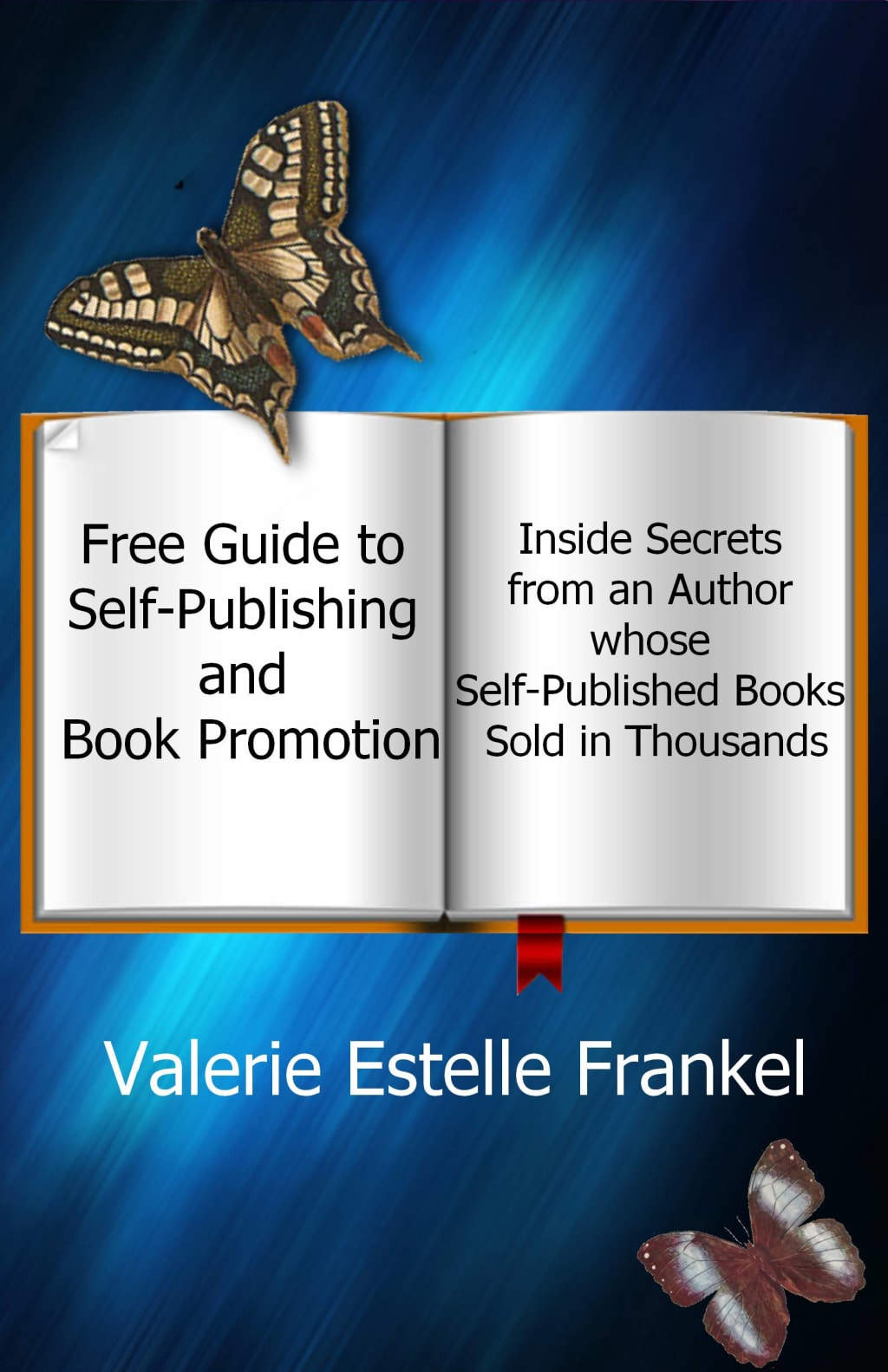 Ready to self publish? Great. Once you have your novel all polished and ready, there's something more you'll need to do: Begin to write the front matter and back matter .
Don't forget the additional pages a book requires – when the book is actually scheduled for publication, you'll find yourself needing these in a hurry (of course, not all of these will apply to your project). I've had some surprise scrambles before when self publishers and publishers requested some of these, especially the back cover content, and I realized I'd forgotten all about them. (For front and back matter, this is the correct order, according to the Chicago Manual of Style.)
Front Matter
Half title page (just the title)
Series title, list of contributors, frontispiece or blank page
Title page
Copyright page
Dedication page or epigraph
Table of Contents
List of Illustrations
List of Tables
Foreword
Preface
Acknowledgements
Introduction
List of abbreviations or chronology.
To create a book's front matter (and also back matter), study many similar books to see what they did well. A half title page has just your book's title, while the full title page has your author name, publisher, and publisher's logo. A dedication should be short and simple. Microsoft Word makes an excellent automatic table of contents, clickable in your ebook and page-accurate for your paperback. Here's instructions. Below is my copyright page for the Hunger Games guide:
COPYRIGHT

Katniss the Cattail: An Unauthorized Guide to Names and Symbols in Suzanne Collins' The Hunger Games

© 2012 Valerie Estelle Frankel

ISBN: 978-1469968247

All Rights Reserved.

No part of this book may be used or reproduced in any manner without written permission of the author, except for brief quotations used in reviews and critiques.

Katniss the Cattail is an unauthorized guide to The Hunger Games series by Suzanne Collins. None of the individuals or companies associated with this series or any merchandise based on this series has in any way sponsored, approved, endorsed, or authorized this book.

First Edition 2012
Back Matter
Appendix
Notes
Glossary
Bibliography
List of Contributors
Index
Author biography and/or photo
Back Matter
A glossary of unusual terms can be very helpful. Also, Microsoft Word will create an excellent index for you (though an ebook is searchable so it doesn't need one). Here's instructions.
Back Cover
The Back Cover advertises your book, and my best advice is to look at dozens off your shelves and decide what you like. Basically, there should be a tagline or two, summary, and any endorsements you might have. An author bio and photo are likely less important than these and could go inside instead. Short blurbs are key – cut any unneeded words and write why people would want to buy the book. Include action verbs and the most exciting details. Include bullet points and (a few) different sizes and colors of text. People would rather see some space than a solid sea of words. Several of my own back covers are in the Appendix.
While you don't literally need a back cover for an ebook, you will need this same information: Summary, tagline, and endorsements for the book's sales page, along with your own website and the sell sheet. I find myself constantly copying and pasting my perfect paragraph everywhere from eBay to Facebook long before the book is printed.
Summary paragraph
Tagline(s)
Endorsements
Author biography and/or photo
Of course, your best model for all these (or as many as you desire) is a stack of sample books off your shelf. Examine them and see what looks good and how you want your book to look.
On Taglines
A tagline is a catchy, memorable phrase like "Got Milk?" that makes readers interested. Some are one-line summaries of your book, some are provocative, dramatic statements or questions, some are just cute.
Tags for my parody series:
"For everyone who loved Harry Potter…and for everyone who didn't." (Now that's a target audience I like.)
"For ages 2 to 222"
"Unapproved, unendorsed, unofficial, and unstoppable."
These subtly contain important information – that Potter fans and non-Potter fans will appreciate this, that the parody is intended for all ages including children, and that the book is unendorsed by J.K. Rowling. Nonetheless, I printed this information in a silly, attractive way. All the taglines have gotten lots of actual laughter.
Some Amazing Fiction Taglines :
"What happens when the most beautiful girl in the world marries the handsomest prince of all time and he turns out to be a son of a b****?" The Princess Bride, William Goldman
"There's a darkness within me, something I can't always control. If you like a girl with a secret side, you're gonna love me..." The Girl in the Steel Corset, Kady Cross
"What happens when someone you love becomes a weapon to use against you…" The Girl in the Clockwork Collar, Kady Cross
Each of these on its own made up the book's back cover. And they're wonderfully dramatic, aren't they?
Helpful Links:
"Writing a Good Tagline for Your Book With Q" by Talina Perkins http://www.bookinitreviews.com/2011/06/writing-good-tagline-for-your-book-with.html
"Top 100 American Movie Taglines" by Silver Planet Staff http://www.silverplanet.com/entertainment/movies/top-100-american-movie-taglines/top-10-taglines/2129
"Query Letter: Taglines" by Heather Todd http://professional-book-editors.com/wordpress/query-letter/query-letter-taglines
"Wag the Tagline: The Rhetoric of Brand Messaging" by Eric Swartz, TaglineGuru http://www.taglineguru.com/wag_the_tagline.html
Valerie Estelle Frankel is the author of Free Guide to Self-Publishing and Book Promotion: Inside Secrets from an Author Whose Self-Published Books Sold in Thousands as well as many pop culture books.