How to Save Money on Food
A guide to saving money on your food bills.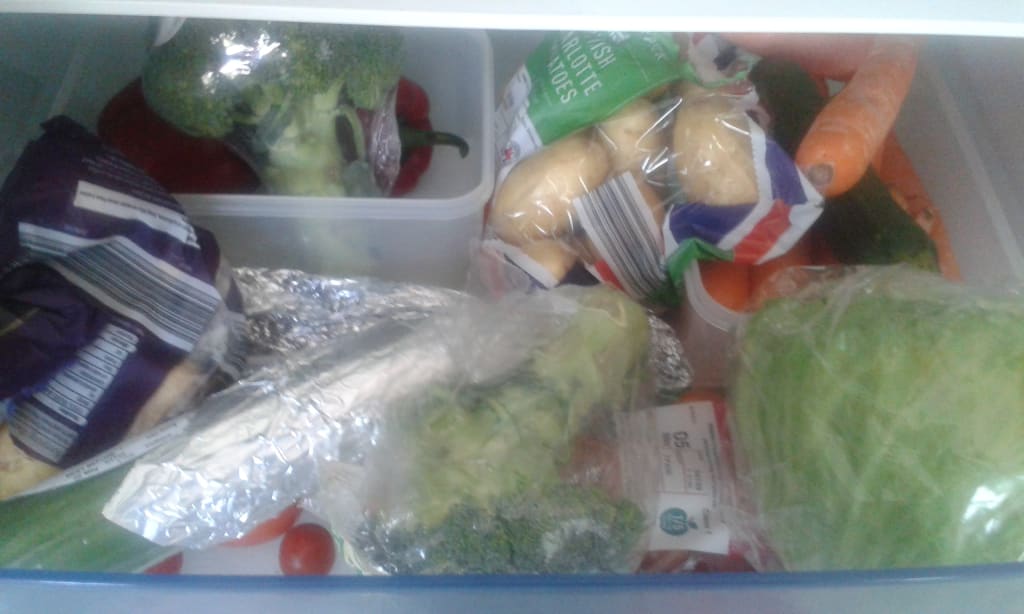 How to Save Money on Food
When it comes to food, we are all guilty of wasting it at some point, but did you know that the average household in the UK wastes around £60 worth of food per month, that equates to a national average food waste cost of £13 BILLION a year That is quite a staggering figure when you stop and think about it. That food could have been eaten or given to someone who needed it and that money could be put towards something you really need or that you have been trying to save up for.
There are some easy ways to stop wasting food that can ease not only your bank balance, but your conscience and the environment too!
Waste Nothing
And when I say nothing, I mean nothing. Every scrap of food should be used. Whether you make less or freeze portions, your aim is to cut down on waste as much as you possibly can. If you have leftover vegetables, put them into a bag and freeze them, the next time you make soup or casserole, they can be defrosted and put in that. Bread crusts that have been left can be put into a blender and frozen for use with things like fish as a delicious topping.
Leftover cake (Not in my house but I hear it happens)? Crumble it into a blender filled with strawberries and ice cream for a delicious and indulgent milkshake. Every time I have leftovers, I look online to see what can be done with them, there is always someone that has shared a brilliant idea.
Be Honest About Your Portion Sizes
Do you make portions that are too big? I know that I used to and I did freeze the leftovers but the point is I should have cut down on my portion sizes. If you have big portions sizes and end up throwing most of it away, make smaller meals or freeze the rest. Alternatively, you could refrigerate the meal and have it the next day, and if you don't want the same thing two days in a row then you could jazz it up or make it different. Turn a spaghetti mixture into a chili, or southern fried chicken into Tex Mex! The possibilities are endless if you use your imagination.
Use Your Nose
Best before dates are just that, they are the date which the product is best before! After this date you may lose a little flavor or quality, but it is still perfectly edible. Use your common sense and your nose to determine whether or not something really needs to be thrown away. Don't compromise on safety, if meat or dairy smells bad then don't eat it or feed it to anyone, but if things smell and look fine then wasting them is wasting your hard earned cash.
Reduced Priced Food
We have all had a look at the reduced sections in the supermarket, and you can get some amazing prices if you go at the right time, my favorite time to go is around 3:30 on a Sunday afternoon, they are desperately keen to get rid of food before the week ahead and I have got some of my best bargains at that time, including 500g fresh beef mince for 20p! Every supermarket is different, so you will need to do some loitering if you want to find out the best times to hunt for reduced priced food.
Frozen and Canned Food
Fresh meat and vegetables are very nice, but vegetables are the main items that are thrown in the bin. Frozen and canned vegetables last for much longer and can be stored much more easily. Alternatively, learn how to freeze fresh vegetables at home!
Learn to Cook
Nobody is expecting you to become John Torode overnight, but learning to cook some basic meals from scratch can save you so much money. Ready meals and convenience foods are expensive, basic ingredients tend to be a lot cheaper because there is less process put into them.
Experiment With new Foods
Trying new foods is one of the best things about life, and it can really help you to discover some amazing flavors. We all tend to get a bit stuck in a rut sometimes and finding new meals made with cheaper ingredients can open up a new culinary world. Even something as simple as trying a new, cheaper cut of meat can save you a great deal of money. Cheaper cuts of meat can be a little tougher, but cooking them for longer and letting them rest can make them tender again.
Bulk out Foods
You can make some meals go much further by adding things like rice or oats to bulk them out a little bit. This works particularly well with things like chili and spaghetti. Also, you can make a meal seem much larger by adding more vegetables and staples like rice or pasta.
Staples
Don't waste money buying branded staples like rice, pasta, sugar or salt, in fact, if you want to save money, you need to try to cut down the branded foods as much as possible, put aside your prejudice for a second, and give stores own a try. There's a reason why Aldi and Lidl win supermarket of the year so often!
Challenge yourself to make a delicious meal for as cheap as possible, ideally using the ingredients left in your home, the less you have to buy, the better, try looking on www.lovefoodhatewaste.com/ for ideas and inspiration on amazing meals you can make with leftovers, it also gives you great ways to store food so it lasts as long as possible.
The challenge is actually quite fun and I am always looking to beat my last score, my cheapest meal was 61p, it was scrambled eggs (4 free range) on bagels I got from Tesco for 1p for 6!