How to Publish Your Book Without Any Money
Publishing options for those with limited income.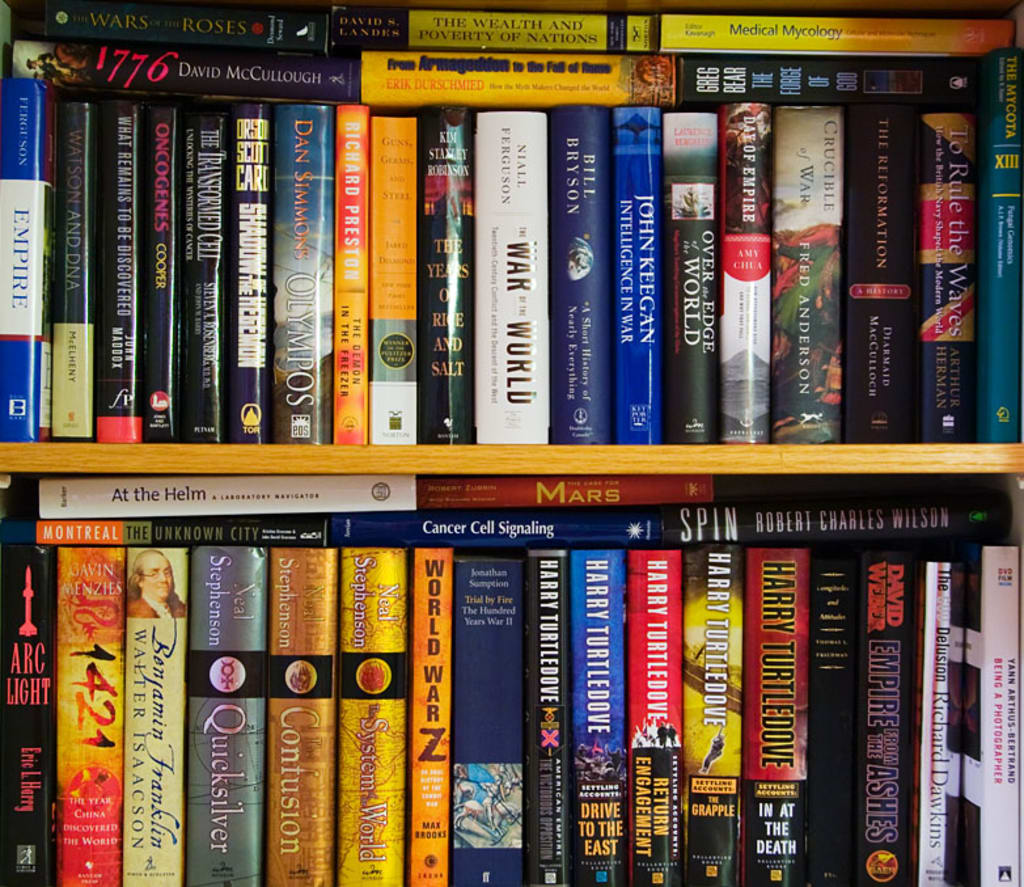 If you have a great idea for a book, but you don't want to go about the traditional routes to get it published, there are still options. Maybe you've tried the traditional publishing routes and have only gotten bombarded with rejections. Or, maybe you simply want to get what you have to say in print and you aren't concerned about hitting the bestseller list (although there have been self-published books that made it into the best sellers).
If your dream is to get into print and share your book with the masses, then here are some things you can do in order to get your words out there without paying a heavy price.
Go The eBook Route
Kindle Direct Publishing (KDP) is an easy place to go in order to publish your eBook. This is the place to go first if you have no intention of having a hardcover or softcover copy of your book. There is no charge to use KDP; you get to set your own price, and your book is automatically available for sale on Amazon. There are some rules, like no profanity. You'll want to look over all of their FAQs and such before you submit your manuscript.
You'll find that there is some work that goes into laying out a book for eBook status. Take some time reviewing tutorials on how to do this. If you just can't get the hang of it, you can hire someone (a person or a company) to edit it specifically for online reading. However, that takes away the 'free factor'; still, if you have the money, then by all means, hire someone. It could be worth it to ensure that your book is easy to navigate for readers.
Get It In Print
If you prefer to publish a book in print, two of the main options–if you want no upfront cost–are Lulu and CreateSpace. I personally use CreateSpace for all of my books; for my local 'zine, I publish as a 6 x 9 trade paperback. Lulu offers more options for cover styles and bindings, but CreateSpace is cheaper for printing costs, allowing you to charge less for your book than you need to with Lulu. That's my only reason for using them, since they only have one binding type for free. Plus, your CreateSpace published book is available on Amazon, if you want it to be.
Both of these companies have paid options, where you can have a professional design your book layout or even your cover. But you don't have to use those services. The only cost you will incur if you do it all yourself is that of ordering copies of your book to have on hand, but they offer copies for a very affordable fee.
Other Options For Sharing Your Manuscript
Since I don't run with the crowd that publishes fan fiction or those that like to just share their stuff online for free, I really can't give you exact places to go to do this, but it's a possibility. If you just want to share your manuscript or a short story with people that like to read and write, you can do a little research to find any number of random sites to share it on. This may also be a good option just to get some feedback on what you've written, from other writers that may already be published.
There are other publishers out there that will publish your book and claim to give you money, and then they'll put a really high price on the cover and take more for themselves than they give you. Research any publisher you are considering, before you let them get the rights to your book. Check them out via the Better Business Bureau (BBB) and ask other published authors if they've had any experience with them.
If you do decide you want to go the traditional route and get an honest to goodness publisher, make sure to research those options just as thoroughly. Find out if your local area has any publishers, and reach out to them. Find a small publishing house that publishes your genre. Be open-minded, take the advice they give you, and don't ever let rejection letters stop you from pursuing your dreams.