How to Optimize Your WooCommerce Store to Increase Conversion Rates
5 Easy Way To Optimize Your WooCommerce Store to Increase Conversion Rates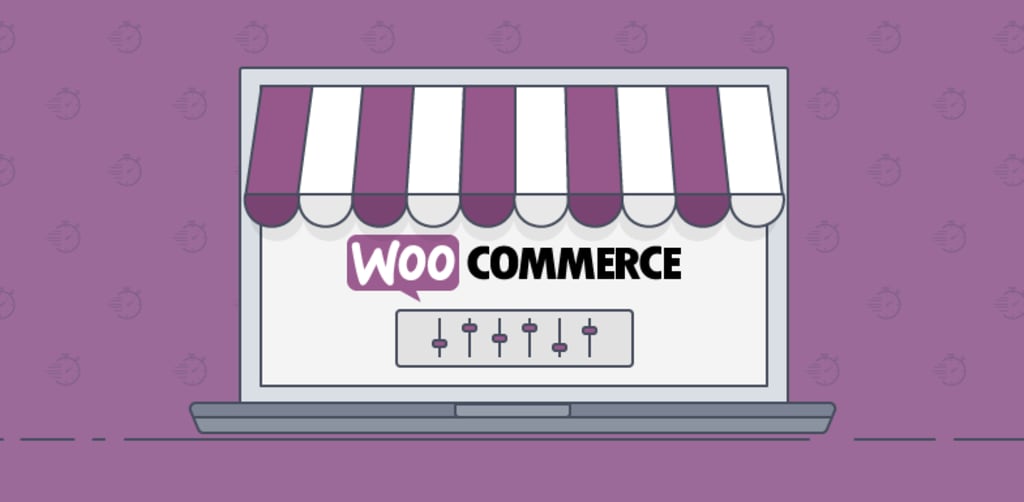 Conversion Rate Optimization runs hand in hand when you're running a WooCommerce store.
Being one of the most popular eCommerce platforms for creating online stores, WooCommerce comes with its own fair share of CRO strategies you can use to optimize your store to gain more conversions, grow your business, and become an overall success.
This article is aimed at readers who want to implement such strategies on their WooCommerce store.
So, without going into further introductions, let's begin with the strategies.
#1: Minimize Load Times for Your Store
Imagine a scenario where a prospective customer enters or is redirected to your store through a search engine, only to find that it loads slow. If you were in his/her position, would you wait for it load, or close the browser tab?
If you chose the latter option, there is no blame on you. It's just how the modern internet user behaves when faced with an empty or slow loading screen.
Page load times on your store are a significant concern and one that should be considered by an online business owner.
The moment a customer proceeds to enter your site, the clock starts ticking. You must ensure that the site loads between 500-1000ms (between .5 to 1 second), or a maximum of two seconds.
If you don't, then you're at risk of losing a chunk of possible customers who would have purchased your products.
When your store failed to load quickly, they decided to visit a competitor, and that's the end of their buying journey as far as your product sales are concerned.
Now, there are plenty of ways you can improve the load speeds for your website. To gauge where you're standing concerning site speeds right now, you can perform a page audit by visiting Google Page Speed Insights; entering your URL, and viewing the audit report.
It provides you with an overall map of your store's performance and gives you suggestions where you can improve.
Ideally, you can reduce the load time with the help of the following methods:
Compress your images using a plugin like Smush, that automatically compresses the images once they're uploaded on your site.
Use a Content Delivery Network (CDN) to improve site speed even further. We've found Sucuri and KeyCDN as one of the best CDN's out there.
Use a caching plugin like W3 Total Cache which minifies your code files to improve performance even further.
#2: Your Product Descriptions Should Add Value
To gain maximum conversions for your store, you need to add as much value as you can to your product descriptions.
Why? Because that is the point where the customer decides against a purchase. Since he/she cannot physically touch the product, a good product description written to provide enough context for a product helps them decide whether or not they want to purchase from your store.
The more value you add to your content, the better your chances are at converting a visitor into a customer.
If you want to go above and beyond the competition with your content, then it is essential to note that there are plenty of other ways besides written content to show and tell what your product is all about.
From infographics, carousel slides with product-related content, to utilizing the power of explainer videos, "how-to" tutorials, detailed documentation, blog posts, and more.
There are so many creative ways you can go about marketing your product to customers.
#3: Multi-Payment Gateways
Your users are distributed over a wide geographical location, and not everyone likes to pay the same way.
Some customers don't like to pay through a credit card because it's not secure online. Some of them have a preferred payment gateway through which they conduct their business operations. Some like to use Stripe while some prefer PayPal.
To cater to every customer in your store, you need to add multiple payment gateways. By integrating such gateways, you are essentially placing the ball in your customers' court by allowing them the convenience of paying the way they want to pay.
WooCommerce is your best friend in this regard since it can facilitate payments for over 150 different local and international payment gateways.
#4: User Reviews, Suggestions, and Ratings
We consider these three things like the "Holy Trinity" of conversion rate optimization. Built-in with WooCommerce and easy to set-up, they provide you "on the ground" metrics regarding a product's performance.
Let's analyze how each of these three factors can help you optimize your store for more conversions:
Reviews: Authentic user reviews give you an idea about the benefits users are accruing from your product. At the same time, a detailed review that talks about the cons of your product also gives you an idea of where you need to improve.
Suggestions: If several users are suggesting the same improvements in their own reviews, then you can gain an idea of where you stand with regards to your products or site. Once you've gathered the data, you can re-release a product on your store with said improvements. By making customers feel as if their suggestions are useful, you are not only improving your conversion rates but are also gaining loyal customers.
Product Ratings: This is especially beneficial for new customers in your store. The first thing they view when they're on the product page is the number of 5 stars a product has. An excellent 5-star rating prompts a visitor to either probe further into your product (reading product descriptions, or reviews) or makes a purchase on your store.
While honest customer reviews are a double-edged sword, you should never be disheartened by negative reviews. Instead, you should focus on correcting your errors and try improving the quality of your product.
Tip #5: Discount Coupons and Points on Referrals
Do you want more loyal customers to your store in the long-run? Well, discounts on referrals and points and rewards are the best way you can go about achieving that goal.
By giving them discounts, or the opportunity to earn redeemable points by merely referring your store products to their friends and family members.
With it, you do not only increase your conversion rates but are also gaining new customers which you can later convert in the same manner.
Let's put that statement in perspective, shall we?
On the one hand, you are getting more sales from existing customers and are creating brand loyalty for your store. On the other hand, you are getting more eyes on your store's products.
Among all the strategies which we have covered in this article, we consider this one the ultimate powerhouse since it essentially creates an almost never-ending cycle of conversions and new customers.
That said, even the most elaborate of referral strategies can fail if the quality of your product is sub-par.
For this step, we would recommend you use Referral System for WooCommerce, a plugin that helps you integrate both discount coupons, and a points system in your store. You can set the plugin to give out any one of the two discount types to your customers whenever a new user signs up through a referral.
The CRO Journey is Tough
To conclude things, we would just like to say this:
Regardless of the strategies you implement on your WooCommerce store, at the end of the day, the CRO world revolves around A/B testing. In simple terms, A/B testing is testing your site with alternative solutions and analyzing which one suits your store best.
The end-goal is to be actively involved in the CRO process and constantly monitor and analyze what works, and what doesn't.
We hope that we've added value to your day with this article. Happy optimization!
business
About the author
Zubair Khan – a foodie by choice and tech enthusiast by profession. He loves to get his hands into modern technology trends and share the knowledge with everyone. He is currently working fulltime for Brandsterz.
Reader insights
Be the first to share your insights about this piece.
Add your insights