How to: Maximize your earnings with your blogs
It's not a secret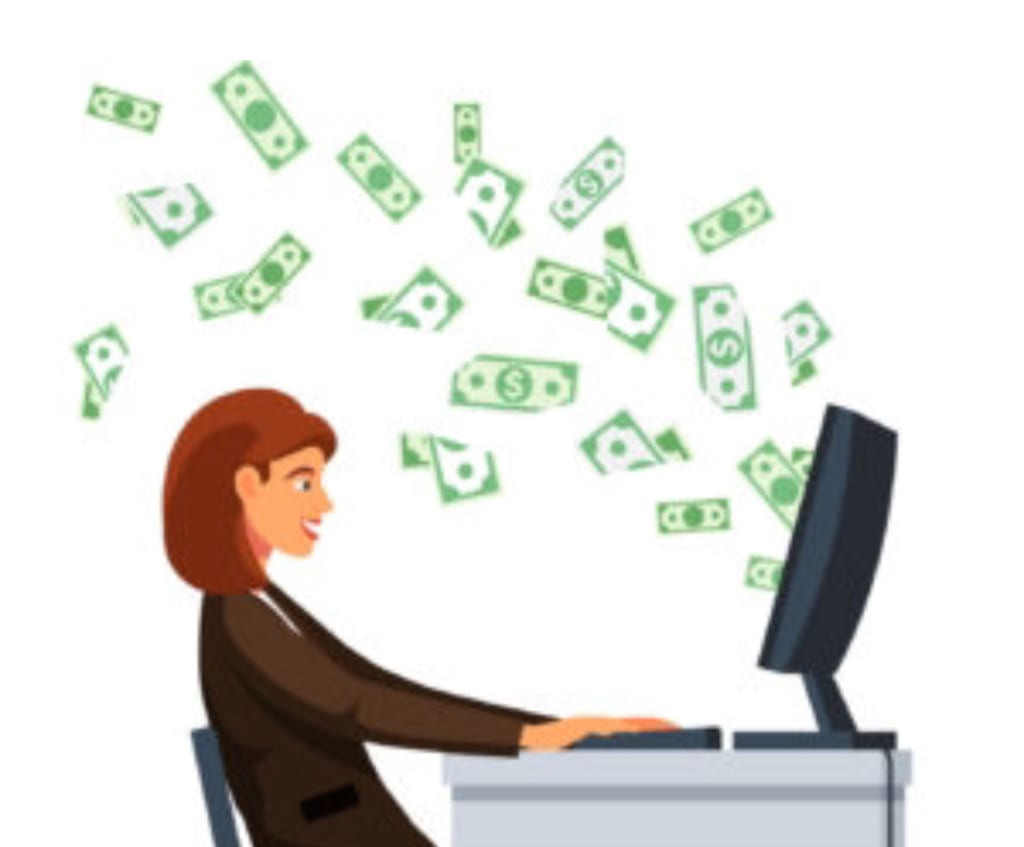 If you clicked on this blog during this time you're most likely interested in how you can maximize your earnings from blogging because (A) You're freaking out about not having any income during this quarantine or (B) You are interesting in a second income that could 100% turn into your main source of income. If you're neither of those two people, I'm sure this blog will still be something of interest to you considering the title intrigued you in some way shape or form. With that said, welcome!
First things first:
With every blog you need some type of Niche. Which means you need some type of place, position, and bases for your audience.
Below I have listed the top 10 most popular types of Niches. Of course they're many more but for now you can sort through and see if any of these 10 will best suit you. Yes YOU, because it's very important that you search out your authentic self when choosing what your blogs will be about.
•Fitness and Weight Loss
•Health
•Dating and Relationships
•Pets
•Self-Improvement
•Wealth Building Through Investing
•Make Money on the Internet
•Beauty Treatments
•Gadgets and Technology
•Personal Finance
On my vocal.Media blog I am more so of an "open book". If you go to my public profile and filter through you will see that I write about relationship, advice, recipes, music, and so forth. This has been my go-to platform for my personal and all over the place side of things. Why so you may ask? Because vocal.media has a lot different set up than if you were to create your own domain name and blogging website. In this blog you will mainly gain some advice that will help you maximize your earnings on this platform, but also help you spread your wings.
Now that you have discovered your niche:
Okay so you have seeked out your passion for your blog, what next?
Answer: Affilate programs!
What is a affilate program and why should I join?
Answer: Simply put, affiliate programs are agreements that are usually based on the number of people the affiliate (you) sends to the merchant's site, or the number of people they send who buy something or perform some other action.
What affilate program would you recommend:
Answer: I would recommend Amazon because they have pretty much everything and it's free!
Now that you have a niche and joined an affilate program:
Majority of successful blogs that earn a nice monthly income each month, are not formed over night. When blogging you need to be consistent! It all depends on the time and work you're willing to put in without getting discouraged because you're not seeing much of anything when concerning earnings.
Okay so did I lose you because I said it takes times and doesn't happen overnight? Usually that scares people away because they want the "Get rich fast" pitch and I just won't lie to you. Vocal.media is a great platform for anyone starting out. I have recently written an updated review on why. Feel free to check it out! I go in depth and showed the months prior to this review when talking about my earnings and the tools they provide to help maximize your income.
The biggest advice for maximizing your earnings, is social media. If you have not created Facebook, Instagram, Twitter and so forth.... Go do that now! Social media is very important and key to the success of a lot of blogs because it allows you to reach people locally, regionally, nationally and even internationally. Also if you gain understanding of the characteristics your target audience wants, you will be able to personalize your content in hopes to resonate with that audience more appropriately.
I am not perfect but these are some major keys that you need to execute in order to maximize your earnings. Times are rough, everyone is searching for a way out at the moment and some type of online revenue. Blogging is definitely something everyone should invest in because everyone has a story, interests, and can be relatable.
I am writing this blog in the comfort of my home and it took only hour of my time (spread out within two day). I myself have cut back hours from work due to this virus, mouths to feed, and bills that need to be paid. We are all in this together and I hope maybe just by the few tips I gathered helps someone out trying to earn something.
Stay safe beautiful people! Feel free to add me on Instagram or Facebook and let's get connected.
Instagram: @arleemaxwell
Facebook: Arlee Anna
Like what you read and want to help this small creator during this hard time? Feel free to leave a tip, share, heart and also come back reading more blogs I post.