How to make your company dormant
Dormant company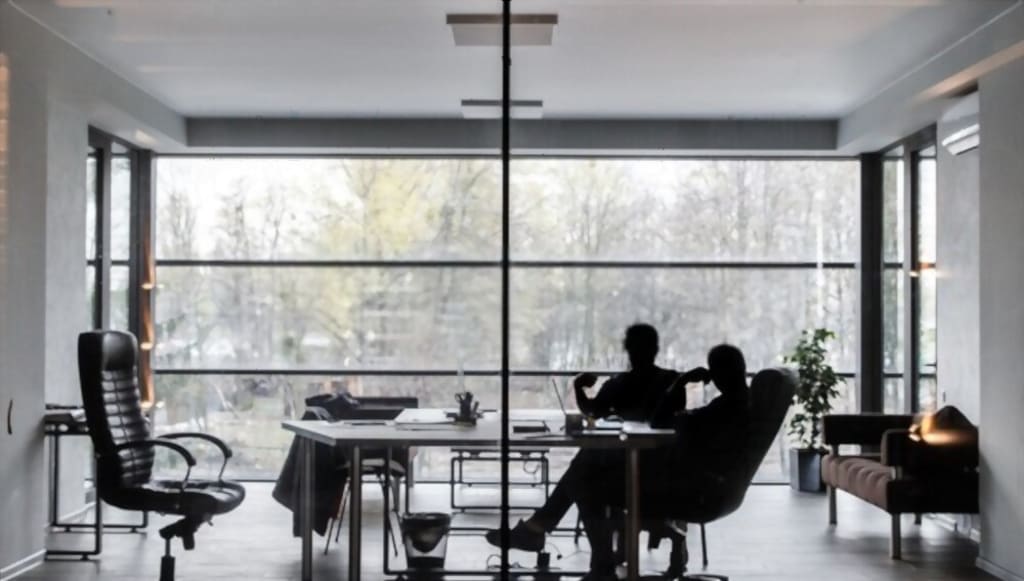 We've been getting a lot of questions from founders about how to make their businesses dormant instead of liquidating or going into administration. In this article, we've compiled a collection of the most often asked questions about what a dormant company is, how to make your company defunct, and, most importantly, how to resume business.
When can I put my business on hold?
You can make your company dormant in one of two ways if it has been incorporated and registered at Companies House:
either immediately following incorporation; or
After you've been trading for a while.
For example, you're taking time off work to focus on developing a minimal viable product, or you've come up with a unique name for your firm and don't want anyone else to use it while you figure it out!
The following are some examples of when a corporation may be dormant:
a brand-new business that hasn't started trading yet
a 'off-the-shelf' or'shell' business owned by a company formation agent with the intention of selling it.
a corporation that was founded to own an asset, such as land or intellectual property, but will never trade. A corporation that is 'off-the-shelf' has no assets or obligations and has never done business. It's a limited company that's been pre-registered with Companies House and is just waiting for someone to buy it. A "shell" corporation is one that exists just on paper and has no operational operations or significant assets. It is frequently kept inactive in order to be used in a certain capacity in the future.
an existing business that has traded in the past but is no longer doing so
a firm that is no longer in operation and is about to be struck off the Companies Register
What exactly are dormant corporations?
When there are no significant accounting transactions, a corporation is considered dormant. Every business must keep accurate financial records that show the flow of money in and out of the company so that when it stops, it can apply to become dormant.
How do I put my business on hold?
Pay off all of your debts.
Contracts with your service providers should be terminated.
Make sure the company's bank account isn't paying interest; if it does, you won't be dormant much longer.
Only the following transactions are permitted while you are dormant:
Any transaction resulting from a subscriber to the memorandum taking shares in the business as a result of the subscriber's undertaking in connection with the company's formation;
Any transaction in which the following is paid:
A cost to the registrar on a change of the company's name,
On the re-registration of the firm, a fee is paid to the registrar.
If you don't file your accounts on time, you'll face a penalty.
The cost of registering a confirmation statement with the registrar (the CS01).
Is it necessary for me to tell HMRC?
Yes.
Once you've straightened out the company accounts and all outstanding payments, write to your local Corporation Tax Office and request that the firm be declared dormant as soon as possible.
A 'Notice to Deliver a Company Tax Return' will be sent to you by HMRC. You must fill out this form and file it with any outstanding payments.
Some things to keep in mind:
If you've never received a 'notice to deliver a Company Tax Return,' you can advise HMRC that it's dormant for Corporation Tax purposes by calling or writing to them.
If you have, you'll still need to complete an online Company Tax Return to prove HMRC that your company has been dormant for the time period provided.
Is there anything I need to register with Companies House?
Yes, in a nutshell. Even if the company is defunct, you must file the confirmation statement (formerly known as the annual return) and yearly accounts with Companies House. For annual returns and accounts, the reporting deadlines remain the same.
It's a small firm if it meets two of these criteria: a turnover of up to £10.2 million, 50 employees or less, and a balance sheet of £5.1 million or less. You are subject to different rules:
Instead, you can file 'dormant accounts.'
You are not required to include an auditor's report with your financial statements.
Accountants in Croydon help small businesses & startups with their accounting and taxation matters, bookkeeping to keep their business running perfectly.
business
About the author
We are one of the most well-known accountants in Croydon, with a diverse range of skills and experience that offers value to our clients. We've worked in commercial organisations and have firsthand business knowledge.
Reader insights
Be the first to share your insights about this piece.
Add your insights