How to Make Money with Affiliate Marketing
Easy make money without experience
Affiliate marketing is the process by which an affiliate earns a commission for marketing another person's or company's products. The affiliate simply searches for a product they enjoy, then promotes that product and earns a piece of the profit from each sale they make.
How you can be Affiliate Marketer
The best part to be affiliate marketer is that it doesn't need experience. Affiliate marketing is free and easy to join: Most affiliate programs are free to join. The cool part is that you doesn't need money to start.
How does affiliate marketing work? This is the question that in many people mind comes when they think about affiliate marketing.
It works in simple way - First you have to join an affiliate program - Chose which offer program which you know better and start to promote - Get the affiliate link of that offer - Start to share those link on your social media platform, blog or website - When someone buys through your link you can get commission from that sale.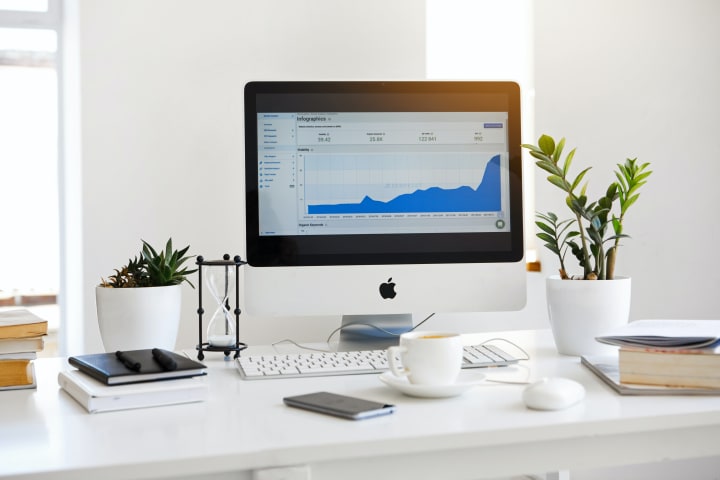 Is Affiliate Marketing is easy?
Yes, Affiliate marketing is easy just you need a computer and internet but everything depend on your dedication. If you treat affiliate marketing like your business you can start to earn easily but if you treat it like your work then it is hard.
How you can build Affiliate Marketing for a Profitable Business?
Every business needs tips to grow. In this case, you'll need some help. Here are some essential affiliate marketing tips.
- Define your Customer Before you even start thinking about your affiliate marketing strategy, consider who you are going to direct your message to. This is an essential step because if you're promoting, for example, Health solutions, you have to target health-conscious people, not the people who are looking for dog training.
Dig into the documentation, learn all the important information, and based on this develop an affiliate marketing strategy for each product you are going to promote. Inspire your audience. Spread the word about our products and increase your revenue.
- Trust is key to affiliate success. Readers need to trust you're making genuine recommendations about what they should buy and are savvy enough to tell when you've sold them up the river. No matter how hard you try to hide them. Lies have no legs and cheaters often get caught red-handed. Therefore, there's no point in pretending you work pro-bono.
- Provide information and help, rather than sell You need to help your visitors and provide quality information they find useful so that they keep coming back. If you look at the sites that rank well for the various terms used in your niche, you will find that useful information wins out. Do your research as much as you can.
- Make the Right Business Decisions Select a product that you can promote easily, have good knowledge, and can convince the buyer.
- Use Software Tools Software is an essential tool for Affiliate marketing like how the drill is important for the handyman. The Software helps to store the address of the lead (customer) you bought your product. So, when a new product comes to the market you can send them for a look so you can sell so many items for one person depending on their need.
- Create Great Content Creating content is like the heart of affiliate marketing. Your content should influence the buyer to buy your product. Your content needs to be high quality and data-driven. Make sure you make your content evergreen for the results that endure over time.
- Attend events Getting knowledge as much as you can is a good way of learning more and more. So, try to attend Affiliate Summit, Videos, Journal, and many more.
- Dedicate the time
To become successful you need to put the time in. Affiliate marketing requires an ongoing effort, so be prepared and allocate regular time for your efforts.