How to Keep Productive with Hybrid Work
Talent management and team leadership are one of the major challenges that companies have faced.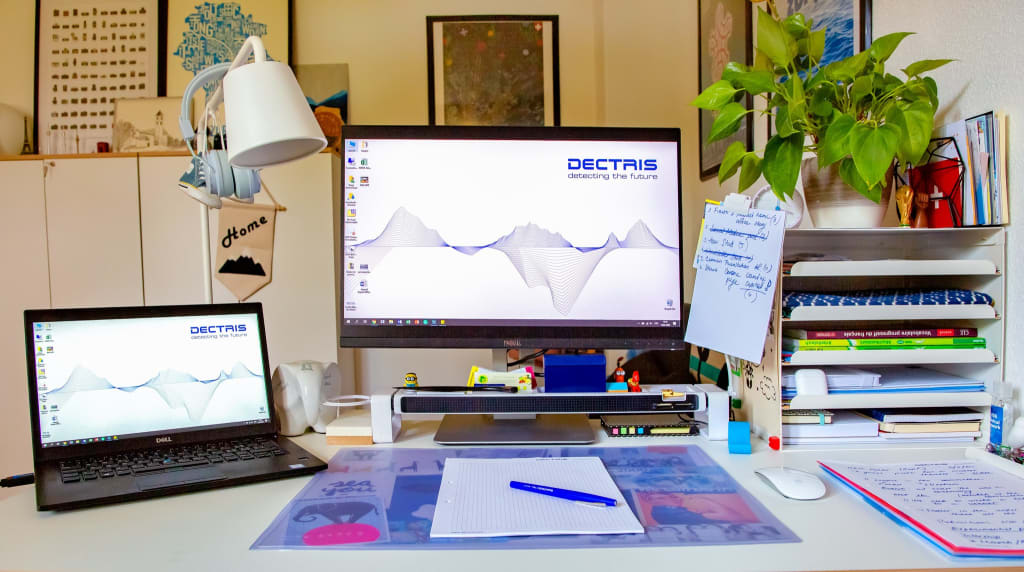 Talent management and team leadership are one of the major challenges that companies have faced. But with COVID 19 and teleworking, it has been necessary to implement a new form of management to promote the efficiency and productivity of employees. Because of the distance, communication between permanent workers and the team is reduced, so team meetings must be clear and concrete. Workers not only have to clearly communicate their needs for specific tasks, but they must be able to manage their time, recognize their workload and their responsibility for the project.
By integrating a hybrid work team, freelancers will telecommute most of the time, which can lead to dissatisfaction among plant workers, who might ask for the same flexibility for them. Creating a work schedule that allows this is not only possible but can also be positive for productivity.
Starting, for example, by implementing a remote work Friday, will encourage plant employees to organize and focus on getting results to release their workload on time, and to attend to minor tasks remotely in return. Besides speeding up work, this instills in employees' better habits of time organization and discipline.
In a more advanced way, working hours can be reduced according to the employee's productivity, that is, if he can meet the goals set in a timely manner without the need to go to the office or be in it for 8 hours. Here these some useful tips on how to Keep Productive with Hybrid Work.
1- Promote multidisciplinary teams: The opinion of all team members must be encouraged and listened to achieve enriching and complete solutions through collective intelligence. When this integration is done in a hybrid way, no matter where the professionals are, more complex teams can be formed, with a much more diverse value contribution.
2- Empower professionals: Give more freedom to workers to self-manage and delegate to them; decision-making capacity is a key aspect. Forgetting control, betting on mentoring, and building trust in them will make employees feel valued and motivated. On the other hand, in the management of hybrid teams, it is essential to promote this model, to be able to work in a distributed and agile way. Micromanagement is not an option. Every week always do a remote collaboration with all team members.
3- Respect everyone's time: When distributing workloads, try to set achievable objectives in optimal times. It is necessary to be respectful of people's time and working hours. When it comes to hybrid teams, it is especially important to agree on the moments of coincidence and disconnection not to overload the teams.
4- Be resilient and flexible: A good leader must have the ability to see adversity as opportunities, developing new ideas and skills that allow him to adapt to any situation.
5- Set and maintain the direction: Define clear instructions so that the different departments pursue and achieve common goals. In the field of hybrid teams, the model must be geared towards meeting objectives to establish a compromise between the team manager and the team manager, facilitating mutual empowerment and trust, which are the foundation of flexibility.
6- Agile collaboration: This allows both the manager and the rest of the team to adapt the way of working to the project's conditions. Achieving flexibility and immediacy in the response, to adapt the project and its development to the specific circumstances of the environment.
7- Give energy to the team: Through actions that increase open communication with collaborators. It is a very positive task that gives psychological security. This also strengthens the bonds and the company-professional cohesion, so important to take care of when working remotely.
8- Absolute transparency: Establish credibility in the actions carried out in the company, and try to be assertive in the different activities.
9- Managing uncertainty: Learn and accept the idea that not everything can be controlled. At the same time, the team is motivated and given alternatives to focus on the present.
10- Trust the team and transmit trust: It is essential to listen to the needs of all employees and help them when they need it, with the aim that they feel integrated and comfortable in the work environment. In a hybrid workspace, distance should not lead to a lack of trust, but rather a specific effort should be made in this regard.
how to
Vishal Negi is a seasoned Marketing Analyst and Blogger. With his skills, he has been helping fellow marketers and brands worldwide. You can reach him out at: http://smart-trove.com/