How to Improve your Writing Skills in 5 Easy Steps
Improving your writing skill is not as hard as you think. Below we outlined 5 easy steps to get you started on this journey.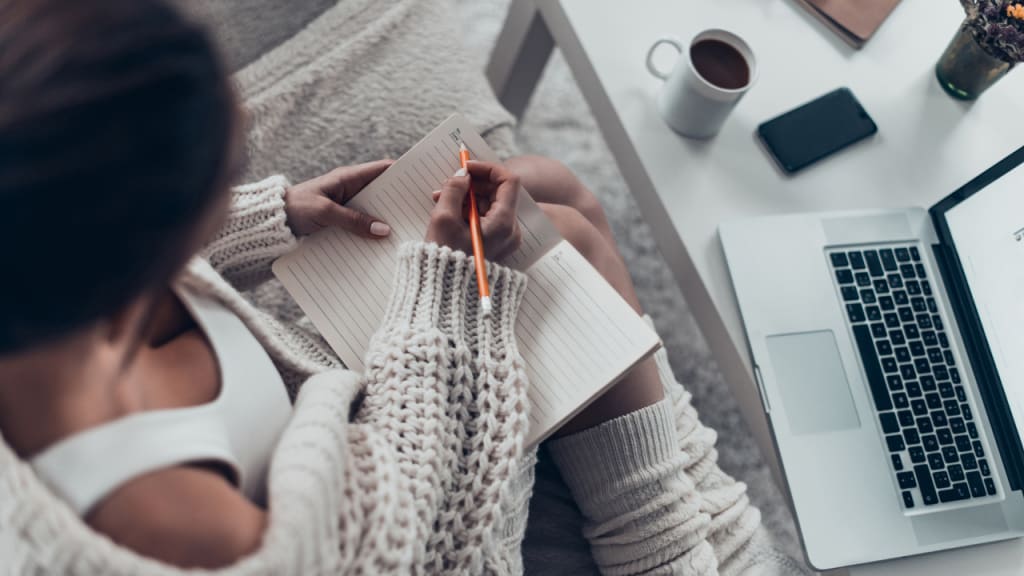 Poor writing skills can be extremely limiting both in your personal and professional life, as according to a well-known survey regarding employee's fear in the workplace, writing at work ranks top along with public speaking and difficult clients/customers. Maybe your proposals fall flat or you dread penning quarterly reports. Perhaps you sweat over emails, only to have the recipients demand clarifications. Or writing might just take you too long, making you exhausted once you've finally done that last spellcheck. Poor writing skills not only cause social embarrassment in your professional life but also dangerously hinders the advancement of your career.
Fortunately, improving your writing isn't as difficult as you think. Below, we have put together 5 easy steps to guide you through the process. Start practicing today with our proven method designed by our highly qualified writers with over 20+ years of experience. One thing to remember is that becoming a better writer takes years of practice and dedication, it does not happen overnight, but we hope that our 5 step guide will help you make dramatic improvements in the quality of your writing.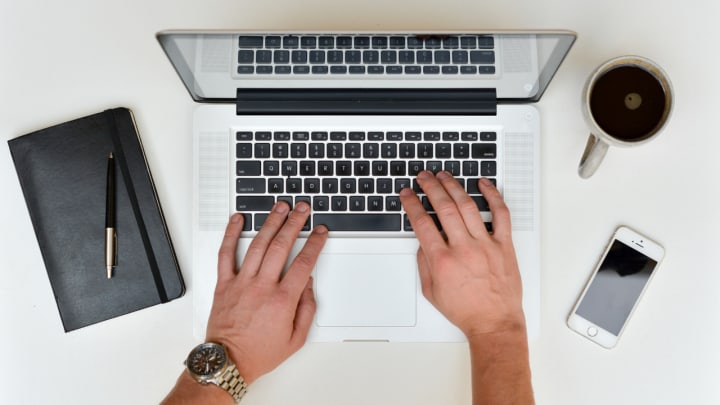 Learn the Structure
The old saying goes effective communication requires clear organization of ideas and good listening skills, this is true for oral communication and it is certainly true for written communication. Here the clear organization of ideas means that following the appropriate structure in your writing is one of the main aspects that led to major improvements in your writing as a good structure allows your reader to easily grasp your idea which avoids unnecessary confusion in communication. There is no one set of structure or framework that covers all possible forms of written communication, therefore, your chosen structure depends on the form of writing that you engage. Some example includes:
Written Report
Reports are always presented in sections and subsections since they contain a lot of information which needs to be organized in a way that makes sense to the reader.
Sections are often numbered and long reports should include a title page and then a table of contents which lists the section headings and subheadings, preferably with page numbers.
Example Structure:
Title Page
Contents Page
List of Illustrations (optional)
Acknowledgements (optional)
Abstract/Summary/Executive Summary
Introduction
Background/Literature Review
Research Methods/Methodology
Findings/Analysis
Conclusion
Recommendations (optional; in some business situations, this section may be included at the beginning of the report)
Further Research
References/Bibliography
Appendices
Press Release
Press release is a written statement to the media and could be used by an organization to generate a news story.
Since journalists receive numerous press releases every day, the key aim is to capture their interest quickly and provide them with contact details so that they can follow up the story. Note that the headings and subheadings provided below should not be included within the press release but are provided to help you structure the text.
Example Structure:
Statement "For immediate release" or "Embargoed until (date and time)" as appropriate
Headline (a short, attention- grabbing summary of the story)
Photo opportunity (optional)
Body Copy:
Paragraph 1 Lead Sentence: Summarize the story - who, what, where, when and why. All key information needs to be in this paragraph and it needs to continue the reader's interest from the headline.
Paragraph 2: Include more details to flesh out the story that you outlined in the first paragraph
Paragraph 3: Quotes from someone relevant to the story. Each quote should make one point. If you wish to include more than one point here, use quotes from different people.
Paragraph 4: Any additional relevant information
Contact Information: Note for Editors (background information; whether you can offer interviews or additional pictures; any additional relevant information)
Read, Read, Read
This is a famous quote by American author William Faulkner, therefore, there is no easy way out to improve writing as there are only two ways to become a better writer: write a lot and read a lot. Reading and writing are inseparable. The better writers have a tendency to be exceptional readers, and better readers can produce exceptional writing. Below we outlined several benefits of reading for writers:
Reading lets you understand what a reader wants — and what you need to give your own readers.
Reading gives strong fundamentals in story structure and plot development.
Reading gives you a feel for and can expand your own ideas of stylistic items such as graceful narration, metaphor, transition, voice, and more.
Reading gives you both inspiration and drive to move forward in your own work.
Reading is a great way to get ideas!
Reading shows you what's already been done.
Reading lets you take advantage of lessons already learned by generations of smart writers.
Reading allows you to improve your vocabulary and grammar that takes your writing to a professional level.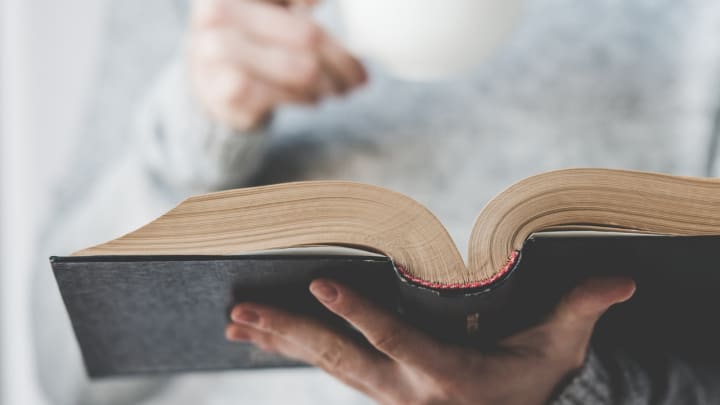 Plan Before You Write
The main reason we plan before we write: to write clearly and coherently. Without planning your paper or article, then your text won't follow a logical progression to your conclusion – and you'll lose your reader.
Also, you have to anticipate any objections or arguments from your audience. What if you read something here that you don't agree with? I have to anticipate your possible disagreements and address them adequately (but not belabour the point), when I can't even talk to you.
You might read these words 9 years after they were written and half a world away.
Writing requires fluency, clarity, accuracy, and an economy of words. In your favour, you can self-edit as many times as you want. You can spend weeks (or months) on a paper.
But you do have to plan.
Let's do that now.
So what should we plan about before writing? Below Writeo writers outlined several aspects that we like to plan before we start writing:
What

is your paper about? Can you tell me in a single sentence? Again, your search of the literature might refine this somewhat.

How

does your writing add value to society ? Have similar findings been reported? Is there a need for another report? If applicable, has your literature search turned up similar cases or reviews?

Why

would your paper have an impact on the field? Would your paper change a concept or practice?

Who

cares? Meaning, who would read your paper
Planning can also be demonstrated as a form of outline, and this is why the famous saying goes remember that outlines are your friend. The blinking cursor of a blank page is a considerable foe, even for the most experienced writers. Before putting pen to proverbial paper, sketch out an outline of what you plan to write. This will be your battle plan, and it will help you win the war. Very few – and I do mean very few – writers sit down to write anything without a solid plan in mind. An outline doesn't have to be complex. A simple framework of which sections should appear in a particular order, along with a few sentences about what each section contains, may be enough. If the topic you're tackling is a little more complex, your outline might have to be, too – but having an outline before you write is like having a roadmap in the glove box of your car before a road trip. If you start to feel lost, refer back to your outline and get back to kicking ass and taking names.
Edit Your Work Ruthlessly
So, you're writing every day (or regularly, at least), and you're feeling more confident about your work. Awesome! Now you're going to become your own harshest critic.
Editing is a tough skill to learn for beginner writers because they place immense value on the time and effort they put into writing in the first place. However, a lot of writing is actually rewriting, and this is where the cold, hard eye of an editor will serve you well.
Develop the discipline it takes to eliminate extraneous words (more on this shortly). Resist the temptation to wax lyrically and get to the point. Not sure if a paragraph works? It probably isn't. Be tough on yourself, and know when to delete or rework something. Your work will be much stronger as a result.
Don't Be Afraid to Say What You Think
Lastly, a well written piece is always eye-catching and appealing for the reader as grasping the reader's interest is only way to get more traffic or receive higher recognition no matter for your article, paper and report. Most content on the web is bland and dreadfully boring. This is because far too many bloggers focus on regurgitating the same news as everybody else without bothering to add their own opinions. Obviously, you don't want to fall afoul of libel laws, but that doesn't mean you can't (or shouldn't) say what you think.
Once you've started to discover your own "voice," don't be shy about sharing your opinions. This makes for more interesting reading. Don't be contrarian for its own sake, and don't set out to purposefully piss anyone off, but make sure there's enough of you in your writing to make it a worthwhile read for your audience.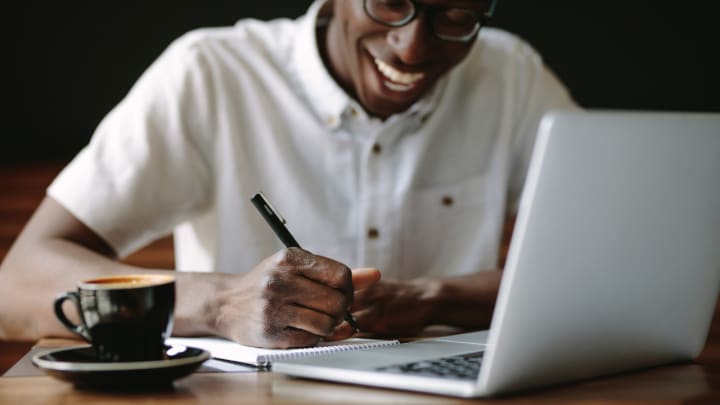 how to
Professional writing service tailored to your needs. Visit us on www.writeowriting.com for more details!
Receive stories by WriteoWriting in

your feed