How to Grow a Blog
Building Engagement Rather Than Just Stats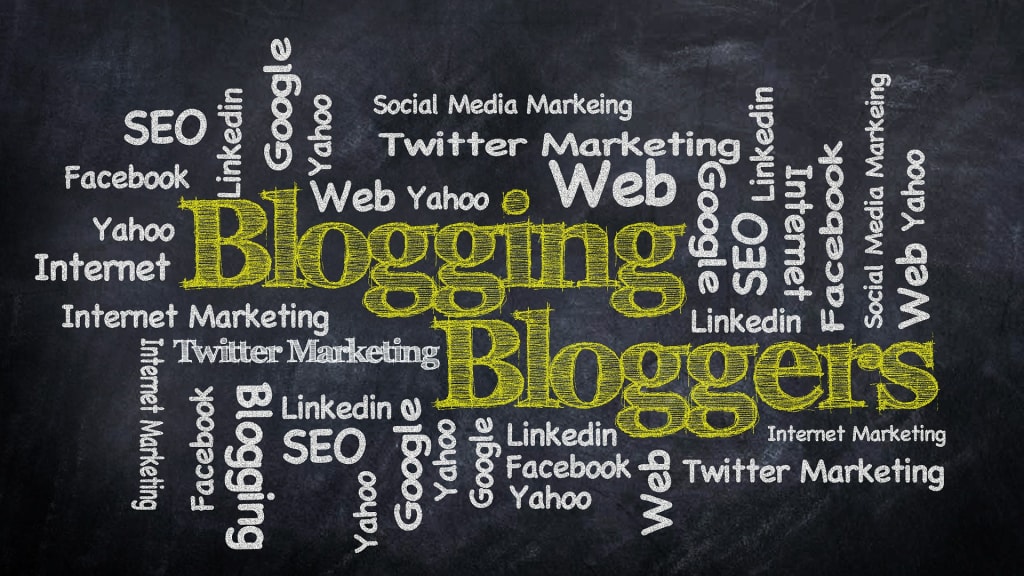 Growing a blog is about a lot more than just followers and other metrics. Especially if you're blogging about particular niche area, engagement with the community in that niche matters. The more engaged you are with others, the more likely you are to grow a core group of followers who are highly engaged with your blog. Don't be surprised if, as your blog grows, a lot of your followers seem to forget your blog exists once they've clicked that follow button. Those people may boost your follower numbers, but they do nothing towards maintaining a lively community on your blog.
My own blog has been up and running for almost a year and a half. I'm at around 2500 followers, and it's been interesting to observe the trajectory of that. The first couple hundred followers trickled in quite slowly. Once I hit around 500 I noticed the pace started picking up quite a bit. Since I hit about 1000, I'm steadily picking up multiple new followers a day. Only a small proportion of those ever end up actually engaging with my blog. Overall, less than 5 percent of my followers interact with any given post, which really reinforces that follower numbers don't actually mean all that much.
So, how can you get people engaged with your blog? I don't claim to be an expert by any means, but here are a few things I've picked up during my time blogging.
Do Unto Others
If you want people to engage in your blog, it's important for you to be engaged in the blogging community. Wordpress, where I blog, has a thriving mental health community, my blogging niche. By following, reading, and commenting on the work of other blogs, you will establish yourself as part of the community, and that's going to bring others back to your blog.
Be careful not to get spammy about trying to attract other bloggers, because it may have the opposite effect of what you intended. Personally I'm not a fan of someone dropping a link and asking me to check out their blog. It's one thing if you're leaving a link to a post you've done about the same topic, but if your blog is totally unrelated, leaving a link can be tacky.
If you get a great idea from reading another blogger's post, when you write about that idea include a link to the original blogger's post. If they have pingbacks enabled on their site, they'll get a notification when your post is published. There are a few good things about doing this. One, it gives credit for the idea so it doesn't look like you're plagiarizing. It also shows readers that you're part of a community. The other blogger will probably appreciate the link, and links are good for SEO, which I'll discuss more below.
Make It Easy for Your Readers
If people have to put effort into following your blog, you're going to lose out on potential followers. Make sure there is some form of follow button clearly displayed; don't make people hunt for it. Make sure that comments are enabled unless you specifically chose not to allow comments.
If you use Wordpress, much sure your gravatar is connected to the correct site address for your blog. If it's a previous address and someone tries to access your site by clicking on your gravatar in their notifications, they'll be directed to a page that says that site no longer exists. Most of the time I try to have a look at the bloggers who have newly followed me, but with surprising regularity I'll get the message about the site not existing.
Make sure your posts are easily readable. Consider your audience and any limitations they have; for example, in the mental health community, concentration is a common challenge for people. Keep paragraphs short. The posts don't have to be short, but a long unbroken block of text can just be difficult for readers to follow.
You'll also want to make sure that the colours you've chosen for the font and background aren't hard to read. You don't want to have something as simple as that deterring people from reading your work.
Give Good Content
Your readers are going to be most interested in original content written with your signature voice. If you're interested in your topic, that will shine through in your writing.
Evergreen posts will keep drawing readers well after the publication date. This kind of post contains topics that are always relevant rather than being specific to a particular point in time. It's good to have a mix of both timely and evergreen posts for a well-rounded blog.
Work It on Social Media
By all means, put your blog posts out there on social media, but recognize that it's the kind of thing that what you get out of it is going to reflect what you put in. If you're spread out across many social media platforms it can be hard to keep up engagement in each one, so it may be easier to keep it focused on a couple of key platforms. Pick the platforms that you like and want to spend time on. Personally, I don't like Facebook, so I've chosen not to use it even though I'm missing out on some potential blog traffic.
I've chosen to go with Twitter and Pinterest to promote my blog. The traffic that my blog received from Pinterest grew considerably once I started using Canva.com to design graphics specifically for Pinterest pins. Again, it's a matter of what you get back reflecting the effort you put in.
Make Friends with Google
Have you heard of search engine optimization (SEO)? The idea is to make your blog as appealing as possible to search engines like Google, so that your site will rank higher in search results. There is a ton of info out there on the internet about SEO, but there are a few easy, common-sense strategies that you can work into your blog. Starting out with a blog you're not going to do well in searches regardless, but by laying the foundation early on you're setting yourself up to be more successful when your blog does start to grow.
Earlier I mentioned linking to other blogs. Search engines love well-linked sites. There are three main types of links. Internal links are those which connect the various pages of your blog. They should the search engine that your site is well-organized. External links are those that you create to external sites. If you are regularly linking to big, authoritative sites, it makes your site appear more credible. What's really important, though, is backlinks, which are the links on other sites directed back to your blog.
How can you build backlinks? Guest posting on other blogs is a good way, and doing a collaboration with another blogger is a good way for each of you to potentially reach a new audience. You can also submit your work to major sites in your niche; for mental health that includes sites like Time to Change, I am 1 in 4, and The Mighty.
There are some small details on your posts that matter. Use relevant headings for sections in your posts. Use appropriate tags. Enter an alt text description for all images that you use, so that search engines can tell what the image is about.
Google Search Console is a great tool for monitoring how your site is doing in search results. It also gives information about the links it's detected for your site. Google Analytics can give you more details about what's happening on your site. This requires adding a tracking tag, and I'm not sure about other platforms, but WordPress doesn't allow this except on the business plan.
Stay True to You
A lot of the information that's out there about growing a blog is presented in relation to monetization. If that's what you're after, that's fine, but the average person isn't going to make much, if any, money from blogging, so try to filter out the information that's not going to be relevant to you. Promotion for the purpose of engagement is probably going to look quite a bit different from promotion with a goal of making money.
The more you stay true to yourself and your vision for your blog, the more your readers will start to feel like they know you. And if they know you, they'll be consistently engaged. For me, that small group that is regularly highly engaged is far more important to me than the big pile of followers that never actually get involved.