How to get an insight in sea freight
If you happen to be planning on importing or exporting goods, then, you've got to analyse the best way to get your goods across to its destinations.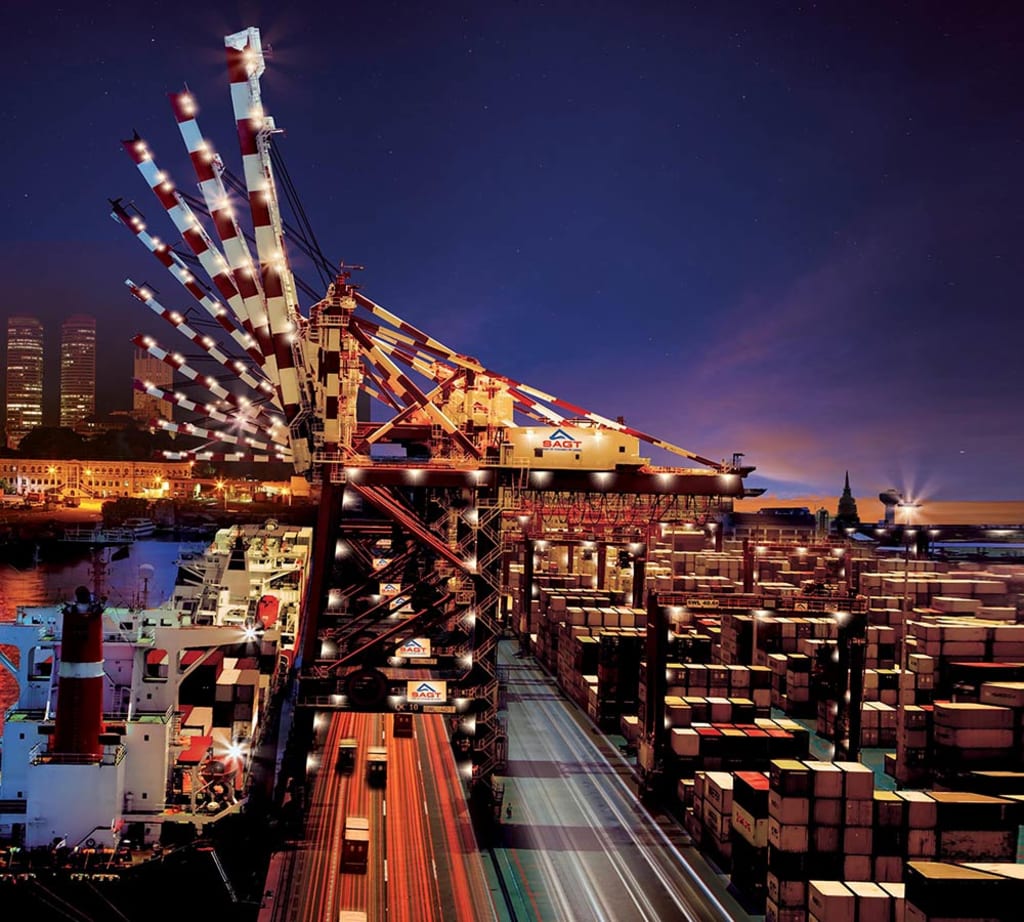 If you happen to be planning on importing or exporting goods, then, you've got to analyse the best way to get your goods across to its destinations. Airfreight is what's growing in demand in the present day thus increasing in price as well. Sea freight, on the other hand, is mostly used when transporting manufactured goods from the East, however, it is the cheaper method as these days, there is more room in ships than necessary.
What is sea freight?
If you are not familiar with what sea freight is exactly, sea freight refers to goods that are transferred from one country to another with the use of huge cargo ships. Sea freight Is classified into different types:
Full container load (FCL) – this is where goods are loaded into a container that is about 20-45 feet long.
Less than container load (LCL) – in this case, different shipments are loaded into one container and are separated at each stop.
Roll-on roll-off (RORO) – this is where lorries loaded with cargo or other vehicles are driven into the container and secured for shipping, once it has reached its destination, the vehicle simply drives off to the final consumer.
Dry bulk shipping – this is used for things that can be dropped or poured into the hold of the ship rather than loading it in containers. Mostly used for commodities like metals.
What are the advantages of sea freight?
Ever purchased online? Well, some of your goods are shipped to your country. It is a common way of importing and exporting even when it comes to consumer goods like vehicles. Here are a few advantages of using sea freight:
Duty and tax on sea freight are relatively lesser than that of air freight. The reason being the tax for sea freight is calculated as a percentage of the cost of the goods plus the cost of exporting.
For companies concerned with cost, it is less expensive to use this method for larger and heavy loads. In fact, sea freight is about 4 to 6 times cheaper than air freight.
There are options as mentioned earlier to either take the entire container for your load or share a container with several loads in it.
Bigger loads like vehicles can be shipped using this method.
Shipping is a greener option compared to air freight.
What are the disadvantages of sea freight?
Depending on your requirements, choosing to send your goods through the sea might be unsuitable. Here's why:
Transporting goods from one country to another via ship can take several weeks. Depending on the time period you've allotted for this, sea freight can be very time-consuming.
When it comes to fragile items, shipping it might make it more prone to danger than when sent as air freight.
If you need to transport something very small, then sea freight might prove to be more expensive options than a courier.
Sea freight cost
When talking about the cost of shipping, there are several elements that affect the price. The price of the goods in itself is one, next is the amount charged by the shipping company itself. This is not all, the tax from customs gets added onto this amount as well. if the freight transfer takes place within a country it is less expensive than sending to overseas to Colombo port for instance.
How sea freight works
When the goods arrive at the port, it's best if you sign up with agents like South Asia Gateway Terminals to avoid unnecessary time wasted on unloading freight and to ensure that it's handled with care before the goods are handed over to you. If you are on a tight deadline, then make sure to plan well ahead for when you will be collecting and distributing goods.