How to Find Focus as a Writer
Tips for Deciding Where and What to Write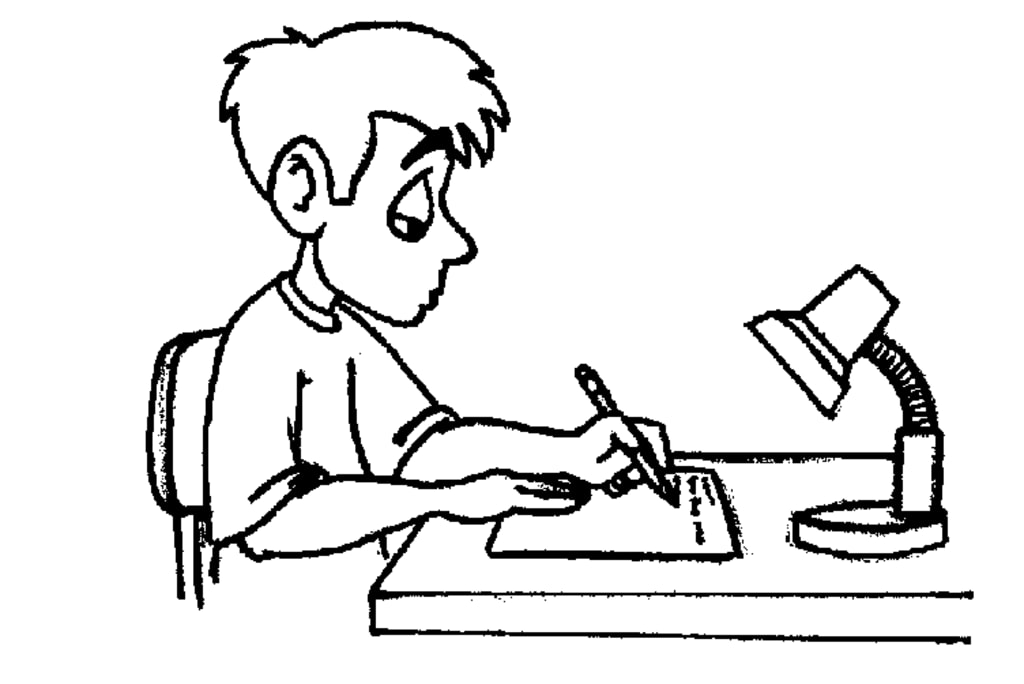 I write for a living and I write for fun. When you write dozens of articles a week it can be hard to figure out what to write about and not repeat yourself. When you're writing for yourself or only one client it can be easier to keep to a certain subject. However, when you write for multiple clients and your main focus is SEO as opposed to subject matter, sometimes it can be difficult to get focused and to stay focused. When you're compelled to write on numerous topics (or need to for work), how do you figure out where to put your focus?
Do You Have A Day Job?
If you have a "normal" job, per some people's definition, you probably have your #1 focus on that, since it's what brings in the money to keep a roof over your head. If you have a family they are probably in that first spot as well, for your focus. However, if you write for a living like I do, and you're not married and sans children (like me), writing is probably your focus. But you need to understand that you can do more than one kind of writing.
You can make time to blog, submit to magazines, work on your book ideas, and do paid work for a client or SEO firm. You really just need to schedule yourself. Time management is important in writing success.
Writing For A Living
If you write for a living, then your paid writing work is what you should be focusing on, first and foremost. If you are just considering the idea of writing for a living, your focus should be on honing your skills and developing your portfolio so you can find paid writing work. Sometimes, in the beginning, you'll need to accept writing gigs that pay less than what you may want to make in the long run. That experience will add up to more than just cash. It gives you something to put on your writing resume and it gives you samples to send when you apply to better-paying writing jobs.
You also need to understand that, as a freelance writer, work can come and go from time to time. That means that along with working on your articles that are due, you also want to continually be looking for more work. There are plenty of great websites out there that share the latest available writing jobs, and you can Google "writers wanted" as well. You may also want to find a website that lets you write about whatever you want that pays by viewership or through a revenue service. This lets you always have some kind of cash coming in, no matter what your steady calendar looks like.
Writing For A Hobby
Whether you have a day job or you write from home (or the local coffee shop) for a living, you can write for fun too. There are 24 hours in a day and the average adult only needs a minimum of six hours of sleep a day. If you work an eight-hour shift that leaves you with ten hours to write! OK, you may have a life, kids, or need to eat meals, but even if that equates to half that time, five hours of writing time can allow you to get a lot written.
Get a notebook or write on your computer, that's up to you. You might even want to carry a digital recorder with you. If you do creative writing, whether it's stories or poetry, consider submitting them to contests or to magazines (online or in print). Even if you don't get into print, or don't win, you still have fun and get some experience, and sooner or later you just might get something into print or win a prize. Plus, you can resubmit anything that isn't accepted to another outlet.
I write for a living, and my paid writing is always done first. I also created a local zine (print only) for Grand Rapids (the city I live in) and I work on that, both writing for it and editing. It's my baby, and it's making me poor, but I love being able to give local artists, musicians, and businesses a print outlet that doesn't discriminate. On top of that, I write articles of my choosing on a pay-per-view basis, which allows me to be more creative and write about the things I love. And I am working on a self-published book or two.
The key to being able to do all of these things on a regular basis is to prioritize. As a freelance or creative writer, time management and writing lists will be a couple of your best friends. Get writing!