How to Earn Passive Income with eBesucher
eBesucher pays you for simply leaving your browser open. The longer you leave it open, the more money you earn.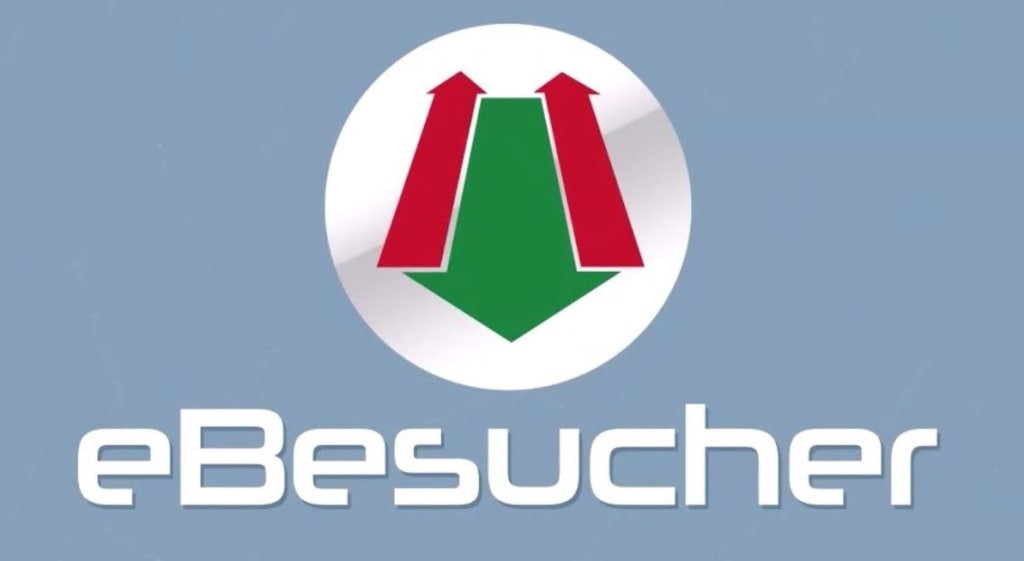 In a previous article, I talked about how you can generate passive income with AutoSurfers. This article will focus specifically on one AutoSurfer: eBesucher.
What is eBesucher?
eBesucher is a German AutoSurfer and mail-exchange service founded in 2002. Like most other AutoSurfers, eBesucher helps websites owners by sending them visitors from around the world. The word "besucher" literally means visitors in German. Some of those visitors will come from running the AutoSurfing client while others will come from clicking on links in the Mail-Exchange.
When you sign-up for eBesucher, you will become one of those visitors that visits web pages in order to help them gain traffic. In return for your service eBesucher will provide you with a small cut of the money website owners pay for the traffic.
How do you make money with ebesucher?
eBesucher offers two primary ways of making money: an AutoSurfer and a Mail-Exchange service.
AutoSurfer - The AutoSurfer is completely automated automatically refresh the page every 15 seconds and send you to a new website.
Activate the Surfbar.
Launch the Surfbar.
Leave the Surfbar running.
Repeat on as many different devices as you can.
The longer you leave your browser open on that page, the more money you will make. Click here to see an example of the Surfbar running.
Mail-Exchange - The mail-exchange is not passive, but it requires a minimal amount of effort and has a much higher payout. Here is how you can use it to make money.
Activate the mail-exchange service.
Open the email and wait until it is marked as "read" (usually takes 10 seconds).
Click on the link/banner that is contained in the email to visit the sponsored website.
After spending 15 seconds on the website you will be credited.
How much can I make with ebesucher?
This is really hard to answer because it totally depends on you. Let's start with eBesucher's exchange rate.
100,000 BTP = 2.10 EUR - BTP are points you earn from running the AutoSurfer.
100,000 MTP = 84.01 EUR - MTP are points you earn from participating in the Mail-Exchange.
As you can see the AutoSurfer points are worth far less income. That's because the AutoSurfer is totally passive and it can be run on multiple devices.
Some people have estimated that the AutoSurfer running 24 hours a day will generate $65 a year per device. Some users will run this on a single computer, while others will run the service on dozens of mini-computers like the Raspberry Pi.
The important thing to remember is this is not a get rich quick scheme. You can't just run the AutoSurfer when you go to bed and expect to wake to a couple of dollars in your account.
How do you maximize earnings?
Like most forms of passive income, you won't be making a huge amount of money. However, you can do a few things to help you get the most out of eBesucher.
Use Multiple Device - The more devices you have running the surfbar the more points you will earn. You can run this on your personal computer, a miniature computer (e.g. Raspberry Pi) or even a public computer at school or the library.
Use the Mail-Exchange - While it's not passive it does not require a great deal of effort and can be done once a week.
Accept All Content - When you first sign up you will have the option to opt-into some content. While some of them are really annoying it's better to opt-into all the content so you can earn more points.
Install The Add-on - If you are using Chrome or Firefox you can install an add-on to help you maximize earnings.

Increased earnings, since all campaigns can be displayed in the surfbar.
The surfbar can be launched directly.
No second TAB and no surfbar helper is required to start the surfbar.
The surfbar can be launched automatically through the eBesucher restarter.
The surfbar is protected against sites that load a framebreaker.

Install The Restarter - This is especially useful if you run eBesucher on a separate device. It will monitor the browser and restart the surfbar whenever it crashes. This makes the process even more passive and makes it possible to run the AutoSurfer on devices you rarely use.
How Do I Get Started?
Create an account. You can register for eBesucher by clicking this link here. Once you are on the sign-up page you'll be required to enter some personal information such as your name and email.
Verify email. A verification code will be sent to your email address after registration. Enter the verification code in the box where prompted.
Open up a browser tab. Once you complete the registration process, eBesucher will guide you on how to get started. In summary, click on the "Members Area" tab and click on the "Surf Now" button. A new tab will automatically open and you'll making money!
Participate in email exchange. If you want to earn even more cash, you can participate in their email exchange. If activated under settings, you can request to receive emails to your inbox and you will get paid to open them and follow the link.