How to Earn Passive Income Selling Computing Power to Loadteam
LoadTeam is a tech company which pays you for you extra computing power. Once you install the software, you will make money automatically.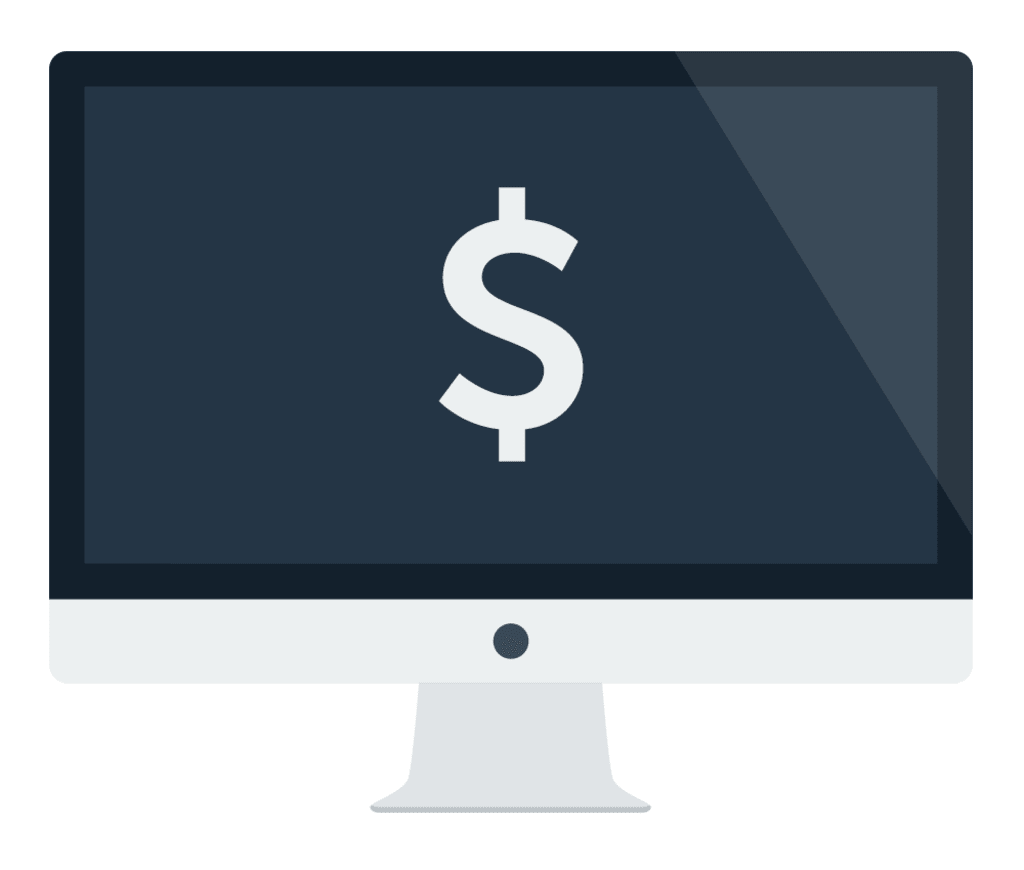 Believe it or not, you can actually make money by simply leaving your computer on. If you have a computer, then you are missing out on a very easy source of passive income.
What is LoadTeam?
You might have heard of services like AWS, Google Cloud, and Microsoft's Azure, which offer users access to a vast amount of computing power. LoadTeam works in the same way, except they don't own any of the hardware which does the computation—you do.
In return for allowing LoadTeam to use your computer's processing power, they give you a cut of their revenue. Since LoadTeam does not have to spend time and money maintaining a bunch of hardware, they are able to pay their network of users a very fair price for their computing power.
How do you make money?
You begin by signing up and downloading the LoadTeam app. The app runs quietly in the background, processing jobs one by one. When a job is completed, your computer sends the result to LoadTeam and you get paid by the job. Depending on how powerful your computer is depends on if the job can take anywhere from a couple seconds to a couple minutes.
Once the job is complete and LoadTeam has the result, you will see your balance increase. You can transfer your money from LoadTeam to your PayPal account as soon as your LoadTeam balance reaches $1.00. You can run LoadTeam on as many computers as you'd like, and the longer and harder your computers work at completing jobs, the more you get paid.
How much can you make?
This totally depends on you. The more processing power you sell to LoadTeam, the more money you will make. LoadTeam actually has a calculator on their website that can help you estimate how much money you will make using their service.
The important thing to understand is that you are in control of how much computing power you are giving to LoadTeam. The app allows you to set how much computing power you want to sell. You can even adjust the app to sell more when the computer is idle. This way, whenever you leave your computer on, it will work harder to earn you more money.
In any case, LoadTeam is NOT a get rich fast scheme, and you should NOT view LoadTeam as a main source of income, but a nice, little, passive income stream.
How To Maximize Your Earnings
Since you are in control of how much you earn, here are a few tips to help you maximize your earnings:
Use the Sign-up Bonus—You can only do this once, but if you use a promotional link, you can earn an extra $0.20 when you sign up. Otherwise, you're just leaving money on the table.
Use Multiple Devices—Install the LoadTeam app on old computers, damaged computers, shared computers, and every device you can access. The app takes less than a minute to install and it runs quietly in the background, so it won't bother anyone.
Leave Your Devices On—The longer you keep your devices on, the more you earn. It's easier to do this with desktops, but you can do the same with laptops. Just keep your computer plugged in and set the screen to turn off after a few minutes.
Performance Tuning—By default, LoadTeam uses 20 percent of your computer's power when you are using your computer, and 40 percent when the computer has been idle for 10 minutes. Increasing it to 100 percent will greatly increase your earnings. Try it and see how your computer handles.
Final Notes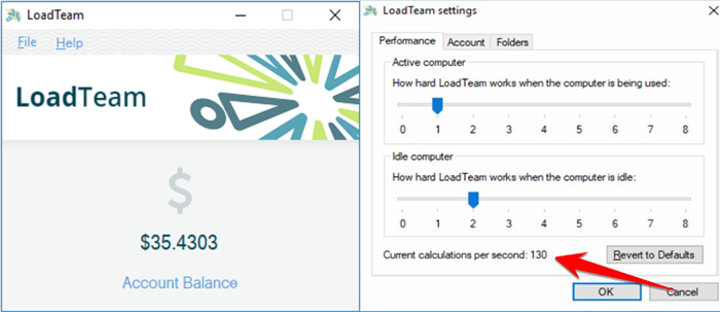 LoadTeam will take a while to generate enough money for you to cash out. You should not look at this as a money making machine. Instead, think of it as a way to fight against the depreciating value of your computer.
Your computer loses value every day and after a couple of years, you will have to replace it. So why not make some money to help you earn the next one? Even if your computer made you just $0.15 per day for the next four years (the average lifespan of a PC), then you will have made an easy $219.
It costs you nothing to sign-up and install the app, so there is no reason to NOT make some easy money.
Finally, if you do join, then please use my referral code: EE50T8VQOD
It's an easy way to say "thank you" for helping you make some easy money.