How to Create a Company Culture That Attracts and Retains Top Talent
What lengths will you go to attract great candidates and hang onto them? Leveraging your company culture may be your most effective option.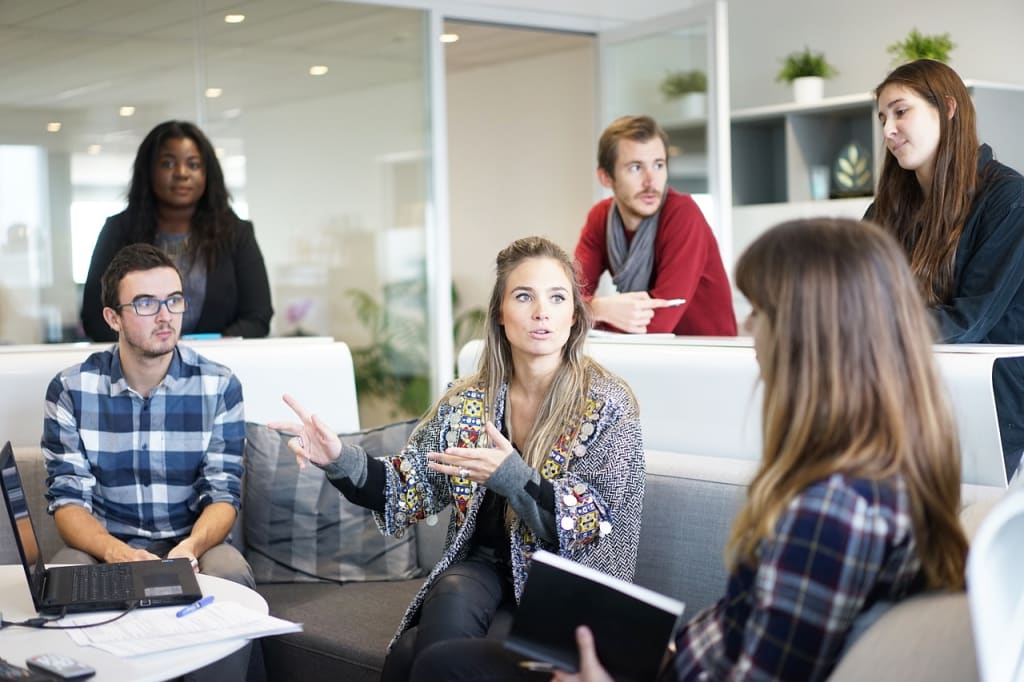 Would you rather have top talent working for you or your competitor?
What lengths will you go to attract great candidates and hang onto them?
Leveraging your company culture may be your most effective option.
You could buy an espresso machine for the break room or introduce some playful competition with a ping pong table.
You could go the conventional route of offering attractive bonuses to potential employees.
But are these effective talent acquisition and retention strategies?
Before you set up a meeting with the CFO to discuss your budget, you might want to consider how tight the current job market is.
According to the Compensation Best Practices Report, nearly half of all responding organizations identified a strong job market as the reason for high employee turnover.
66% of all responding organizations agreed that retention is a growing concern.
In a tight job market, job openings outnumber job seekers. That gives workers the upper hand in recruitment, as illustrated by Chip Cutter.
Finding highly skilled candidates in a jobseeker's market isn't easy.
In the digital age, workers have the capacity to be pickier. They perform due diligence, scouring company review sites like Glassdoor and Comparably to evaluate you as an employer.
Your website, social media feed, and job listings aren't spared from the scrutiny. Rest assured that they've formed opinions about you even before you schedule the interview.
Indeed performed a survey among 500 workers in the USA to find out what job seekers research before handing in an application.
Findings:
31% of job seekers want to know the company's mission and vision
47% want to know how stable the company is
45% want to know the perks and salary ranges of a specific role
41% want to know if there are growth opportunities
34% want to know about the management
An open office floor plan, a stocked kitchen, and communal spaces may enhance collaboration and productivity, but they cost money.
Higher financial perks also cost money.
You need a solution that won't break the bank; and that's where company culture comes in.
We've already established that the modern employee has numerous employment options.
But here's the good news:
A quality candidate is more excited about your mission and vision than they are about a fun workspace.
They want to know how they can advance their career by working with an amazing company like yours.
Millennials, who form the bulk of the workforce today, have a completely different set of priorities from previous generations.
To attract and retain top talent among Millenials, consider that they:
Value purpose over a paycheck
Value personal development
Want a mentor instead of a boss
Foster their strengths, not their weaknesses
View their job as an extension of their life
Nowadays, compensation is a craft cocktail of cash compensation, incentives like stock in various forms, perceived opportunity for growth and development, lifestyle options like work-from-home and commuter subsidies. But there's a critical social nexus as well — how important are the company's mission and its social responsibility profile to the candidate? For some candidates that may outweigh or certainly weigh in against cash and benefits, even against lifestyle options or be seen as part of those lifestyle options. - Susan Vendini, Payscale
Why Your Company Culture Matters
Your company culture encompasses the pervasive mindset and values that shape your organization.
It includes your physical work environment, dress code, hiring practices, traditions, and management style.
This shared mindset is reflected externally to future job candidates, customers, vendors, and stakeholders.
This determines whether a top candidate is interested in working with you and how long an employee remains with your team. Clients and vendors may also examine your company culture when evaluating whether they want to be associated with you.
In the absence of a shared mindset, different employees offer clashing ideas and approaches without integration. This drives away great team members and puts off top talent.
So a strong company culture is critical to effective recruitment, employee retention, and employer branding.
Other companies may mimic your products, services, and processes but your company culture can't be replicated.
It's your company's DNA.
What Are the Qualities of a Strong Company Culture?
1. Employees feel included: They feel safe to share their ideas. They're not discriminated on the basis of their religion, race, gender, or sexual orientation.
2. You've got jobseekers waiting in line: Top candidates want to be a part of your team, even though they could receive a higher remuneration package elsewhere.
3. Employees feel valued: They receive appropriate compensation and their contributions are appreciated.
4. Low employee turnover: Your employees have been with the company for a long time and show no signs of leaving. They refer you to high-quality candidates within their networks and most of your staff have come through referrals.
5. Employees feel empowered: They have a can-do, win-win attitude. There's collaboration and healthy competition instead of gossip, screaming matches, and office politics.
6. Employees are proud to work for your organization: Your company has a solid reputation and employees don't hesitate to tell people where they work.
7. Employees are purpose-driven: Employees feel connected to the company vision and mission. They give their best because they want to, not because they have to.
8. Employees feel trusted: Employees feel free to exercise sound judgment and think on their feet because their manager trusts them.
So how do you build a talent-sticky workplace?
How to Build a Company Culture That Attracts and Retains Top Talent
Manage Your Online Presence
Where are your ideal candidates likely to search for jobs? Provide relevant information in those online spaces.
Go deep; reflect the joy of working on your team through your job postings.
Communicate your mission, vision, and values on your website and social media channels.
Don't forget about former employees. What are they saying about your company culture on online review sites? Learn from their feedback and adjust accordingly.
When it's time for an employee to move on, make sure they leave feeling valued by celebrating their departure.
Start an alumni group on social media to stay connected to past employees. This would also provide a perfect channel to promote your job postings to top candidates in their networks.
Encourage your staff to share articles from your blog or pictures around the office. Your ideal candidate is more likely to believe a potential colleague than a future boss.
Make Your Interview Process Engaging
During the interview process, introduce your candidate to their potential peers, managers, and other colleagues. This will give them a great sense of the team dynamic and they'll understand what their role entails before they accept your job offer.
Make the application process user-friendly. If your potential employees find your forms too complex, they might give up before completing the process.
Ensure Smooth Onboarding
Once an employee has started working with you, reaffirm that your company is the right fit. Help them settle in well by giving them an in-depth orientation.
Zappos uses the 'service test' to immerse new hires into their culture. Since excellent customer experience is a core value at Zappos, new staff spend their probation period responding to customer needs at the call center.
What's your company's philosophy? Incorporate it when onboarding new staff and educate them on your products, services, and what's expected of them.
Let Employees Work Remotely
Fact: By 2018, there were 56.7 million people doing freelance work in the United States.
With today's focus on tech, you could embrace remote work as part of your company culture.
Allowing your employees to work from anywhere spurs their creativity because they don't feel constrained within the office all day.
They're more engaged with work due to fewer distractions from coworkers and meetings.
Life stresses have a lower impact on employee engagement when they work remotely.
For instance, a mum who is worrying whether her kids got home after school can't concentrate in the office at that time of day.
To attract and retain high performing employees, companies should consider allowing their teams to work remotely at least once a week.
"The competition to hire the best will increase in the years ahead. Companies that give extra flexibility to their employees will have the edge in this area." - Bill Gates
Building your company culture is a work in progress.
Maintain open lines of communication between you and your employees and you'll soon have a company culture that not only attracts but also retains top talent.