How to Build an eCommerce Marketplace like Amazon or eBay (without coding)
Choosing the right multi-vendor eCommerce solution!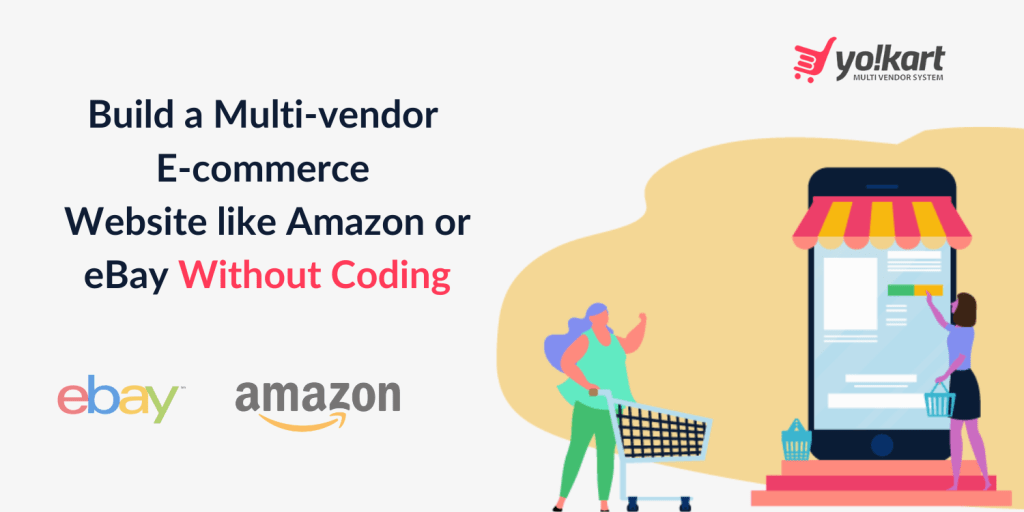 Building eCommerce Website like Amazon without Coding
Evolution of Amazon - The Milestones
When you heard the word 'Amazon' as a child, you might have imagined the largest tropical rainforest of the world. But now you think of the most successful online marketplace in the world.
By the passing of time, we all got addicted to online shopping. Right?
Amazon has evolved drastically and so did our shopping habits. The milestones achieved by this eCommerce giant are astonishing as they show the popularity and success of the company. But Amazon didn't achieve all of this in a day. Let's remember how it all started.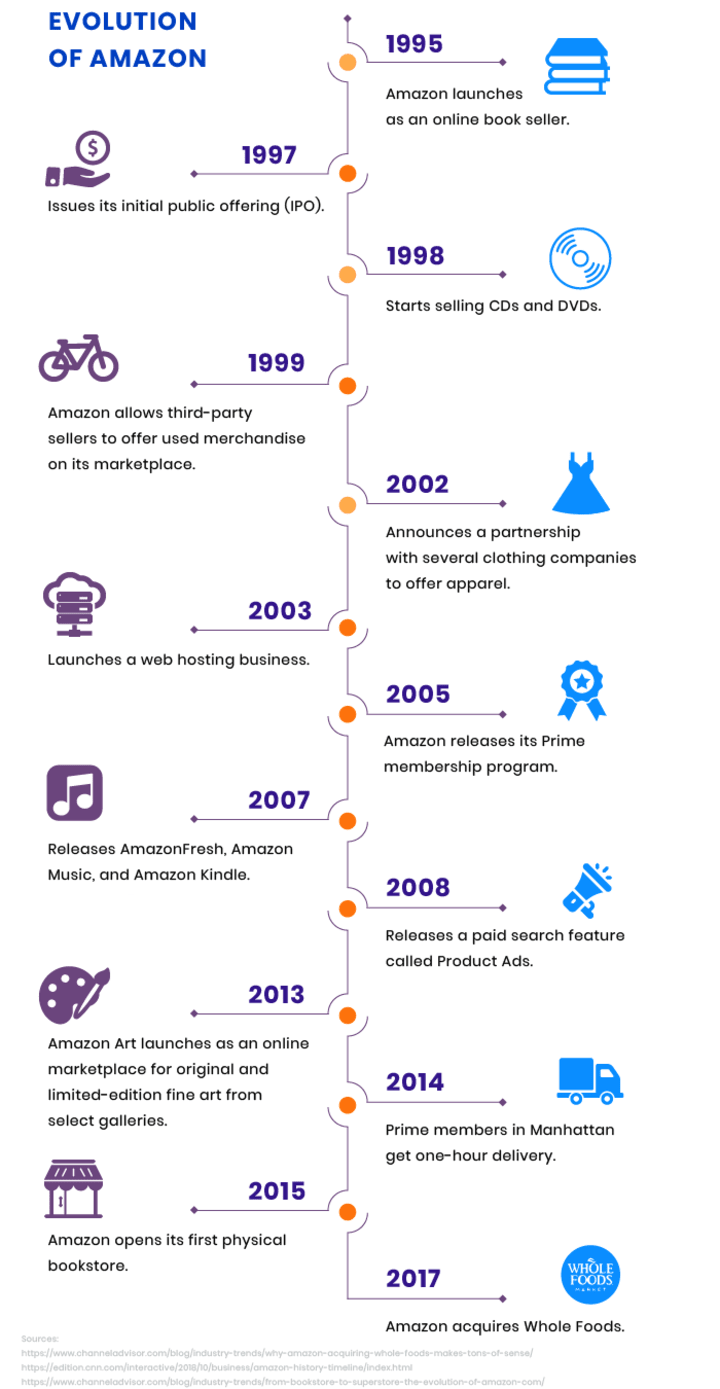 Now we have a clear understanding that why Amazon is the most successful multi-vendor eCommerce website. There are many Brands That Started As A Single Vendor Store But Became An Online Marketplace. Want to know why the multi-vendor store is a better choice over eCommerce shops? Keep reading!
What is a Multi-vendor Marketplace?
Multi-vendor marketplaces are large scale eCommerce stores where multiple vendors can sell their products and services to a large number of buyers. This kind of business model can be used for B2B as well as B2C trading.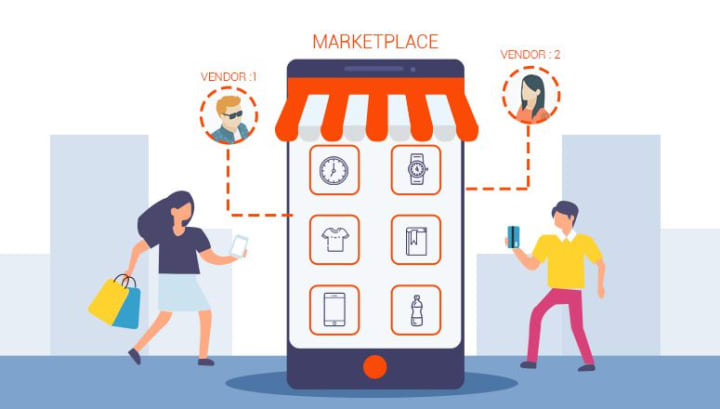 Suggested Read: Top Online Multi-Vendor Marketplace Business Ideas
Here are a few reasons why merchants favour multi-vendor eCommerce stores:
1. Readymade traffic provides more sales opportunity to the vendors
2. Suitable for sales-minded merchants if they are not focused on creating their own brand
3. Small setup costs as the vendors don't need to create a website
4. Vendors have the flexibility to manage product details, prices, and areas of delivery, make additions, and updates as per their convenience
If you are planning to build a multi-vendor eCommerce marketplace similar to Amazon or eBay, then make sure you do justice to their business model. You would need to create a high-quality multi-vendor marketplace to survive in this competitive arena.
E-commerce Industry Growth
For more than a decade, numerous innovative digital practices have revolutionized e-commerce. The eCommerce industry has so much potential that it is growing irrespective of pandemic situations like COVID-19. Let's take a look at the following image projecting the eCommerce revenue in the year 2023: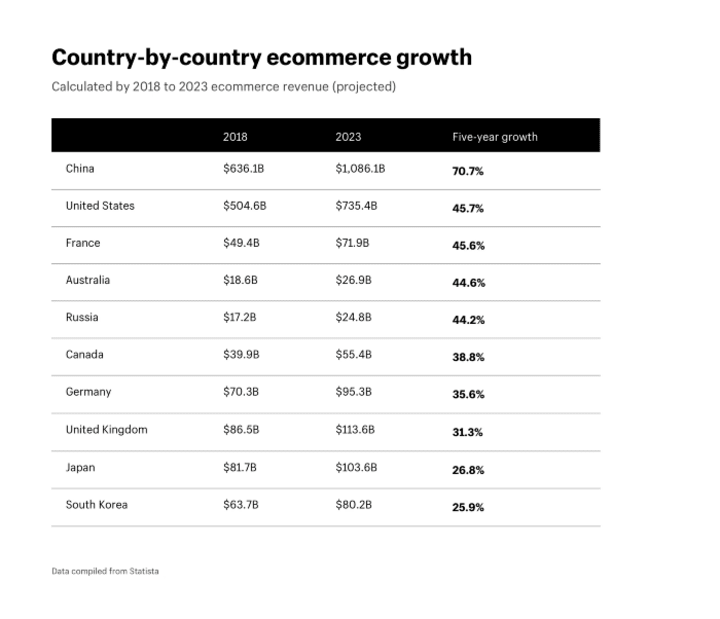 Due to the huge success of the eCommerce industry, the competition in this field has also been growing. Let's take a look at the major competitors of Amazon (as of 2018).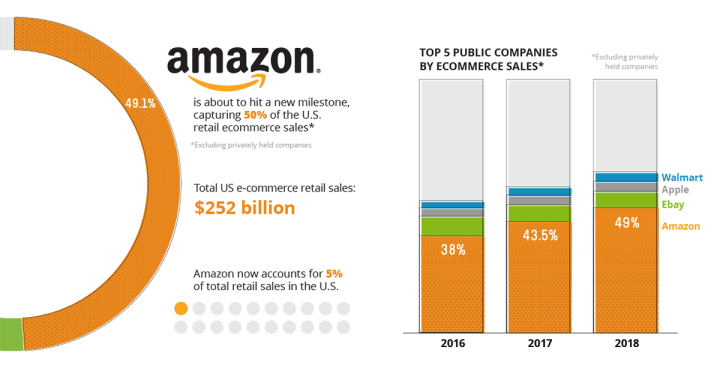 Creating a Multi-vendor E-commerce Marketplace Without Coding
It requires a lot of effort and time to build a marketplace like Amazon or eBay especially when you are coding it yourself from scratch. Other than coding a website yourself, there are two more ways to build a marketplace —
i) launching your eCommerce marketplace through a ready-made platform like Yo!Kart,
ii) or hiring a team of developers
What will be the best method for you will depend on the following questions:
1. What kind of marketplace are you building?
2. What is your budget?
3. What are your own technical capabilities and resources?
In my opinion, using a ready-made eCommerce marketplace solution is always a better option because it is less time consuming, easy to implement, affordable, you get free trials & demos, it's highly customizable and can be scaled to any extent. However, hiring a team of developers is again all about coding it from scratch, the only difference is that in this case, the coding is done by professionals.
Is Yo!Kart the ultimate solution that you are looking for?
Watch this amazing video to find the answer!
Why Yo!Kart is an advantageous platform to start an eCommerce marketplace?
a) Yo!Kart offers complete ownership with a lifetime license, making it a smart and practical investment.
b) Yo!Kart offers you the flexibility to make payments in milestones so you don't have to worry about costs.
c) Yo!Kart multi vendor eCommerce solution comes with 12-months free technical support and free installation.
d) Your eCommerce multi-vendor marketplace created with Yo!Kart can handle 1 million products on the platform without affecting load speed.
e) This award winning platform is packed with all the eCommerce essentials you need to start an online marketplace.
f) It is a fully customizable & scalable eCommerce marketplace platform that is being backed by an agile team.
Suggested read: Which is the best eCommerce marketplace solution?
If you want to have an in-depth understanding of the different ways of launching an eCommerce platform, read this online marketplace guide: https://www.yo-kart.com/selecting-right-eCommerce-platform-to-build-marketplace.html
____________________________________________________
Originally published at https://medium.com/@akankshachandan/building-a-marketplace-like-amazon-or-ebay-without-coding-6b57e474f29b