How to be a Professional Writer
3 Strategies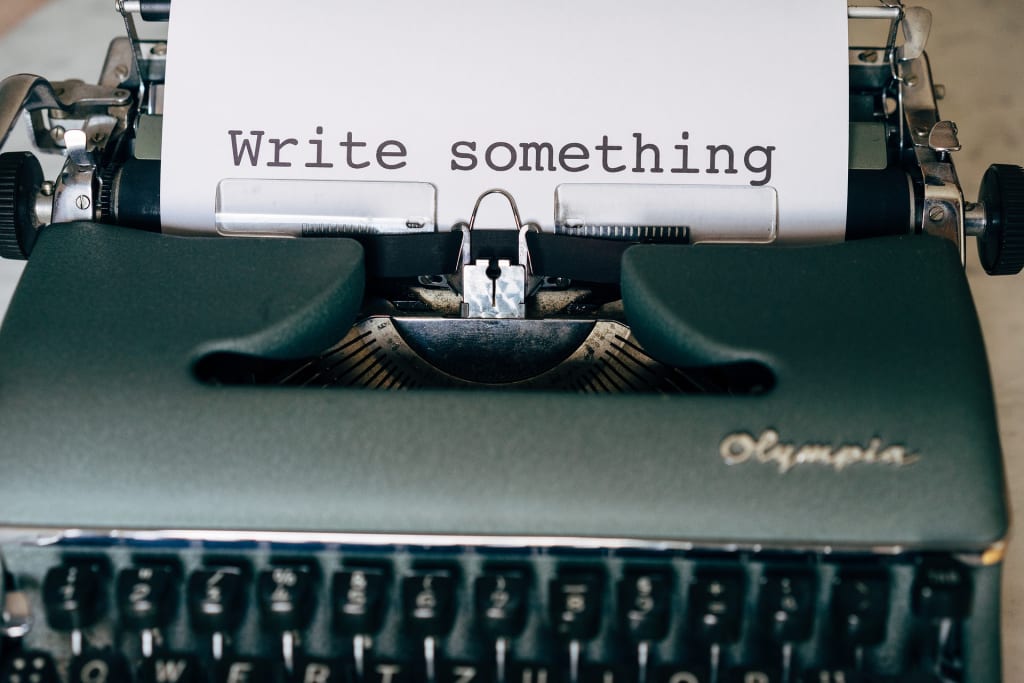 I've been a professional published writer for the last 30 years, and it's been my primary source of income for the last 10 years. If you had asked me how to become a professional writer when I first started, I would have said "get a job as a writer." Today, however, I'm proud that I've "made it" without having to get a job. I write what I want, when I want, and where I want. While my path might not be for everyone, in a lot of ways I'm living the dream.
The best advice I can think of for anyone who's aspiring to be a writer is this:
"Stop aspiring and start writing."
–Alan W. Watts
The second best advice is this:
"Read a thousand books, and your words will flow like a river."
–Lisa See
But, let's say you've got these two prerequisites figured out. What then?
Whether you write fiction or non-fiction, there are three strategies to avoiding feeling under-appreciated and being underpaid as a writer today, and I recommend doing at least 2 of them:
Strategy 1: Write Everything, All the Time
If you want to get paid to write, it's easy to find people who will pay you today. But, you'll get paid very little until you establish a reputation and, likely, a niche.
The first time I got paid for writing was in 1994, writing death notices for a community newspaper. From there, I graduated to writing reviews of software development tools for a magazine, and eventually, to writing books about computer programming. Writing about computer programming turned out to be a profitable and interesting niche for me, and I spend about half my writing time on that. The other half, I spend on fiction and projects that have very little chance of paying off monetarily.
Strategy 2: Promote Yourself Like Crazy
The second strategy is to write on a personal blog, on a site such as Medium or Vocal, or anywhere that you can potentially find an audience. If you write a book, consider self-publishing. If you're the type of writer who is comfortable with social media (not all of us are!) or if you can become comfortable with promoting yourself on social media and everywhere else you can think of, this is the strategy for you.
In my experience, some level of self-promotion is essential to be successful as any type of independent creative professional. Even if you do get published by a "real" publisher, they're highly unlikely to do much to promote your book unless you can demonstrate that their effort will pay off. Most books don't break even, so publishers tend to focus on the ones that have the potential to be massive hits. It's up to you to show the publisher that your book has an audience by working your network and expanding your network.
Strategy 3: Be the Best
The third strategy is the most difficult. If you're not the best, you're competing for attention with thousands of other very good writers. Being among the very best writers in your chosen genre or niche is achievable, but it takes a long time and may require you to focus for years on just the first two strategies (write everything, and market yourself).
Writing can be difficult, scary, lonely, and frustrating. Being a professional writer typically doesn't pay well, and the moments of glory are short-lived and far between. Writers today are more undervalued than ever, due to the amount of free content available online and the emphasis on quantity and "clicks" demanded by the Google economy.
With a lot of focused work on the above three strategies, however, it is possible to be a professional writer without selling your soul.
how to
Chris Minnick studied creative writing at the University of Michigan and has authored over a dozen books about computer programming and two novels. He writes, lives, and swims in Astoria, Oregon.