How the Pandemic has Changed Consulting
Gregg Jaclin explains some changes in the consulting industry caused by the effects of the pandemic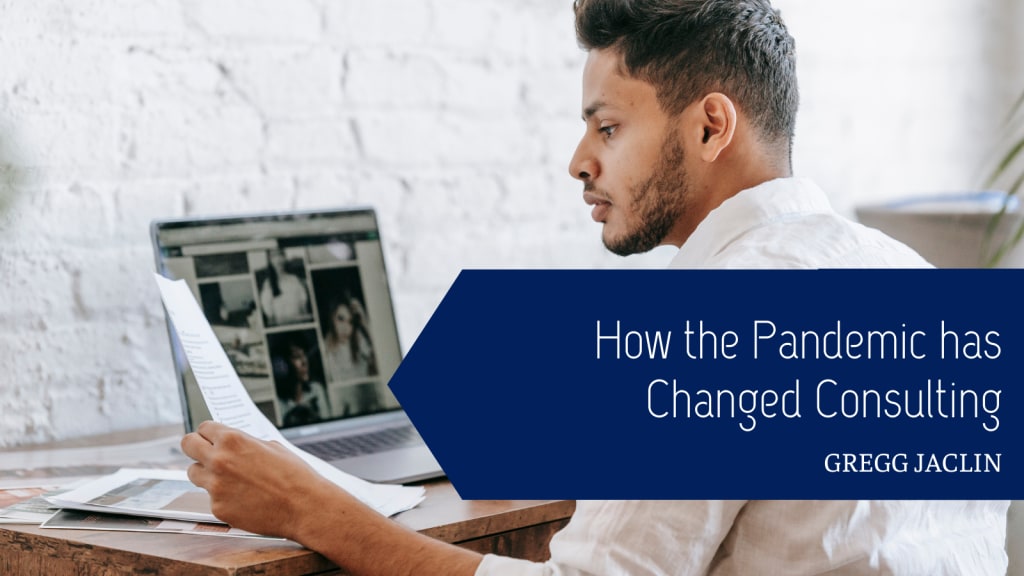 The outbreak of the COVID-19 pandemic forced many companies to make deep cuts in their staffing and expenses. Aside from this, other businesses, such as management consultants, also felt the impact. Some of these companies also experienced the effects of the stay-at-home orders and the school closures.
To adapt to the changes brought about by the pandemic, many consulting firms started to rethink their operations and processes. They also adopted new technology to make them more effective and efficient. Despite the challenges that the pandemic presented, some industries were able to survive. Here are some of the key ways the pandemic is continuing to change the consulting industry.
Increasing Need for Technical Knowledge
The main factor that businesses look for in a consulting partner is the ability to provide them with the necessary skills and resources to succeed in the future. Due to the emergence of COVID-19, many organizations are looking for candidates with the necessary digital skills to complement their existing employees.
As the consulting industry continues to evolve, many firms will start developing offerings that are geared toward increasing the effectiveness of their client teams. These offerings will include a variety of value-driven approaches and tools. They will also be able to provide them with the necessary training and continuous development.
Through their partnership with their clients, management consulting firms can ensure that they can provide their teams with the necessary support and resources to succeed in today's competitive environment.
Less Business Travel
According to Peter McFadden, a former Expedia executive, the company's corporate travel division experienced a decline in ticket sales of 85.7% due to the pandemic. A survey conducted by GLG revealed that almost half of the respondents who were involved in the study expected to continue experiencing the same issues until late 2021. About a third of the respondents also said that they did not expect to see a quick return to business travel to normal levels.
The pandemic is expected to have a lasting impact on the way consultants interact with their clients. According to the survey, many of them expect to start shifting away from being on-site with their clients and toward a more hybrid approach. About half of the respondents said that they would not be able to maintain the same level of in-person client work.
More Working from Home
Due to the emergence of remote working, many organizations are now able to tap into a new pool of talent. This new talent can help them deliver effective and efficient transformation projects. In the next few years, many firms will start implementing a hybrid model that combines the services of both off-shore and near-shore teams.
In the next few years, the traditional model of consulting will shift to on-demand services, where staff members are deployed from anywhere in the world. In addition, the use of digital delivery will also continue to evolve. This new approach will allow organizations to deliver more interactive and immersive programs.
More Focus on Value
Today, companies need to work at lightning speed to deliver exceptional customer experiences. This is why it is important that they adopt a strategy that allows them to control their costs and deliver results that are both predictable and highly satisfying. The next generation of consulting models will also allow them to provide more transparency and accountability.
To be successful, consultants will need to develop effective business cases that demonstrate their value creation and cost take-out. They will also need to build strong relationships with their clients to deliver effective and measurable results. To be successful, consultants will need to develop multiple assets and platforms that can be used to develop their own value propositions.
Utilizing AI
Due to the increasing importance of digital-first initiatives, many organizations are now looking for a partner that can help them deliver effective and efficient transformation projects. In the next few years, a large portion of administrative work will be automated. This will allow teams to focus on higher-value tasks.
As the automation of work increases, it is also expected that consultants will play a leading role in ensuring that the new technologies are ethical. They will be able to help their clients develop effective AI programs while also protecting their privacy and ensuring that the algorithms are not biased. In the coming years, consultants will also be able to provide tools and resources to their customers and partners to help them make informed decisions.
Despite the various changes that have occurred in the consulting industry over the past few years, many professionals still remain focused on delivering effective and efficient services to their clients. They are also not resting on their laurels despite the uncertainty of the future. Despite the challenges that they have faced, they are still committed to building strong relationships with their clients and delivering on their goals.
business
About the author
Gregg Jaclin is based in Princeton, NJ and has dedicated his career to business consulting. He is particularly involved in working with entrepreneurs and focuses on companies looking to launch IPOs and other public equity matters.
Reader insights
Be the first to share your insights about this piece.
Add your insights