How Steve Jobs Pulled Apple Out of Crisis Inspired by Nike's Ad Campaign
The inspiration helped Jobs to design the 'Think Different' campaign for Apple that helped the company to come out of near bankruptcy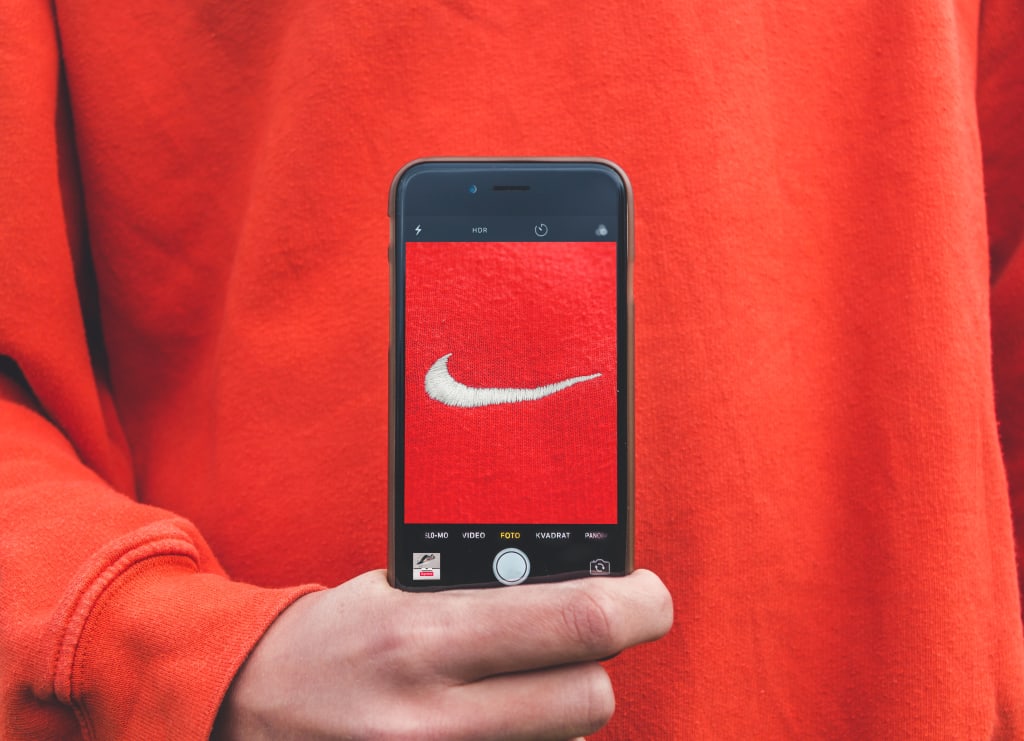 Photo by Kristian Egelund on Unsplash
Apple - a brand that doesn't require an introduction. A brand often associated with technological innovations has influenced the digital landscape more than anyone out there.
And one man who is associated with Apple's success is its former and late CEO, Steve Jobs. Jobs is considered a legend and a pioneer of Apple's success.
But even a legend like Steve Jobs was inspired by one of the greatest sports brands in the world. A brand that is not just an inspiration for business tycoons, but also for every person like you and me, who has an aspiration to achieve big.
In 1996 when Steve Jobs returned to Apple, at that time the company was crippling with losses because of eleven consecutive years of failure. It was almost about to go bankrupt.
When Steve Jobs came back to the company, the biggest challenge that he faced was the company's reputation, which had degraded to such an extent that people had forgotten entirely about Apple.
Jobs had to do something magical to bring the company back on track. And, this is the time he came out with a legendary campaign called "The Think Different" campaign, which even today is known as one of the greatest marketing campaigns of all time.
The campaign brought back the trust of a commoner in Apple and laid a solid foundation to such an extent that today if Apple is a trillion-dollar company, it's only because of this legendary campaign.
What inspired Steve Jobs for 'Think Different' campaign?
While you might wonder what inspired Jobs to design such a masterpiece, the secret is in an archived video of Steve Jobs addressing his executive. In this video, he states 'Nike' to be one of his inspirations for the campaign.
So, what's so special about a company that sells shoes to inspire a technical legend like Jobs.
Let me help you decode the historical greatness of Nike with a classic example.
The Nike's Olympics 2012 Marketing Strategy
The story dates back to the year 2012, when London was hosting the summer Olympics. All the sports brands were very eager to become the title sponsors for the biggest sports extravaganza — the Olympics 2012.
Why? Because there cannot be a bigger marketing stage than being the title sponsors of the Olympics to pump up sales and make lots of profit.
Title sponsorship of any popular sports event is a gold mine investment for any company as they attract the eyeballs of millions of people across many geographies.
Unfortunately, Nike lost the bid to the title sponsorship to its arch-rival Adidas who got it for a whopping $150 million.
The Olympics was a golden gateway for Adidas to beat its fierce rival Nike in competition. Adidas wanted to benefit from its massive investment, so it sat down with the Olympics committee to make stringent rules to ensure that no other brand will be able to steal their thunder by associating themselves with the event, in any way.
The Olympics committee obliged and came out with strict rules and regulations that had to be followed by every single brand.
No other brand except Adidas could associate themselves with the Olympics, including the use of keywords like London, Olympics, and Summer Olympics 2012, the rings of the Olympics, etc., in any of their campaigns.
These rules made it impossible for any brand to get associated with the Olympics in any way and gave Adidas a considerable advantage over others.
Everybody thought Adidas had a perfect stage to remain at the top of the chart and beat its competition hands down.
But everyone was shocked when the actual results came out.
While Adidas had about 9,000 tweets associating it with the Olympics, they were about 16,000 tweets that associated Nike with the Olympics.
Not just that; during the tenure of the Olympics, i.e., from the start to the closing ceremony, Adidas added about 12,000 followers to its social media handle. At the same time, Nike went on to add 57,000 followers.
The cherry on the cake was a survey conducted in the US wherein they asked people who they think was the title sponsor of the Olympics 2012.
21% of those people thought that Adidas is the title sponsor of the Olympics, but 37% of the people identified Nike as the title sponsor, which meant that millions and millions of people were thinking that Nike was the title sponsor of the Olympics and not Adidas.
The big question — how was it possible for a brand to acquire more publicity than the actual title sponsor?
That's where the legendary strategy of Nike came into play. Nike knew that regardless of how complex the system is, there will always be a loophole. And they did find three loopholes to take advantage.
#1) They found that, regardless of whoever is the title sponsor of the Olympics, the athletes were free to choose whichever shoes they preferred.
Nike hired four hundred Olympians to be its brand ambassador and asked them to wear Nike shoes. Nike came out with a quirky lineup of shoes named 'Bold.'
Bold was designed in yellow and green colors and given to the athletes to be worn during their matches. These colors were specifically chosen by Nike as they were a perfect contrast to the tracks of the Olympics
#2) Nike understood that the rules prohibited any brand from showcasing the London of UK - hosting the Olympics, in their commercials. But, there are twenty-eight other locations in this world named London other than the London of UK.
So, Nike shot their commercials in all other Londons except the London of UK. They shot these commercials in London in Ohio, Little London in Jamaica, the London hotel, the London gym, small London in Nigeria, and even the London road. Very smartly, Nike was able to place London in all its commercials legally.
#3) If you follow these sports brands, all Nike and Adidas commercials will feature celebrities endorsing their brand. But Nike was not allowed to use Olympians for endorsements. So, while Adidas flaunted all of its commercials by hiring Olympians, Nike decided to hire average teenagers who were not known to anybody as their brand ambassadors.
Nike also came out with an Ad campaign called 'Find Your Greatness,' a beautiful inspirational masterpiece that literally broke the internet. Have a look.
If you looked at that commercial closely, you would have realized that Nike's leverage is the emotion of inspiration to communicate its idea, just like Coke leveraged the feeling of happiness.
In both cases, these brands are trying to give you an involuntary experience of their commercial.
You would see that Nike doesn't want to talk about Usain Bolt; instead, they want to talk about the spirit of Usain Bolt within every individual.
If you're pushing your limits every day to become a better version of yourself, that Nike commercial depicts your own story.
And because Nike managed to strike a chord with local champions, it could go trending on the internet.
Nike was trending number one on youtube within one week after the Olympics started with 4.5 million views compared to Adidas at number three with only 2.9 million views.
This campaign masterpiece helped Nike steal the show from Adidas and emerge as a champion in this marketing war without paying $150 million or breaking any rules.
Key Learnings
#1) Even if Nike had not tried so hard and the Olympics happened without Nike coming out with its find your greatness commercial, people would still remember Nike.
Yet, the brand put in this extra effort to come out in the beautiful commercial to beat Adidas despite all odds. That is because Nike as a brand realizes that the only difference between ordinary and extraordinary is that little extra. In this case, it's Nike's efforts to emerge as a legend despite all odds.
#2) People might forget what you said, but they will never forget how you made them feel, and this commercial is a classic depiction of this quote.
So if you pick up some work to do, make sure that it is remarkable because 99% of the people are good, but 1% is great, which is because they choose to be great.
Every single champion today understands that good is imperative, but greatness is always and always a choice.
#3) We believe that greatness is only meant for a chosen few. Only the superstars have greatness, but the truth is, greatness is for everyone.
It's not about lowering the expectation but raising it for each of us because greatness is not in one special person or one special place; greatness is wherever somebody is trying to find it.
So, my dear friends, my question is, what are you doing to find your greatness? Would you mind commenting and letting me know?
Source : Author's Own Publication (Branding Stories) on Medium.com
business
A banker by profession and a writer by passion. My life has always been full of ups & down, a treasure which helps me to pen down my memories. Technology and self-help are my drivers and reading is my hobby.
Thanks for your time.