How Social Media Algorithm Works And Steps Brands Need To Follow
Well-known social media platforms use algorithms to determine the newsfeeds of the users based on their interest and activity.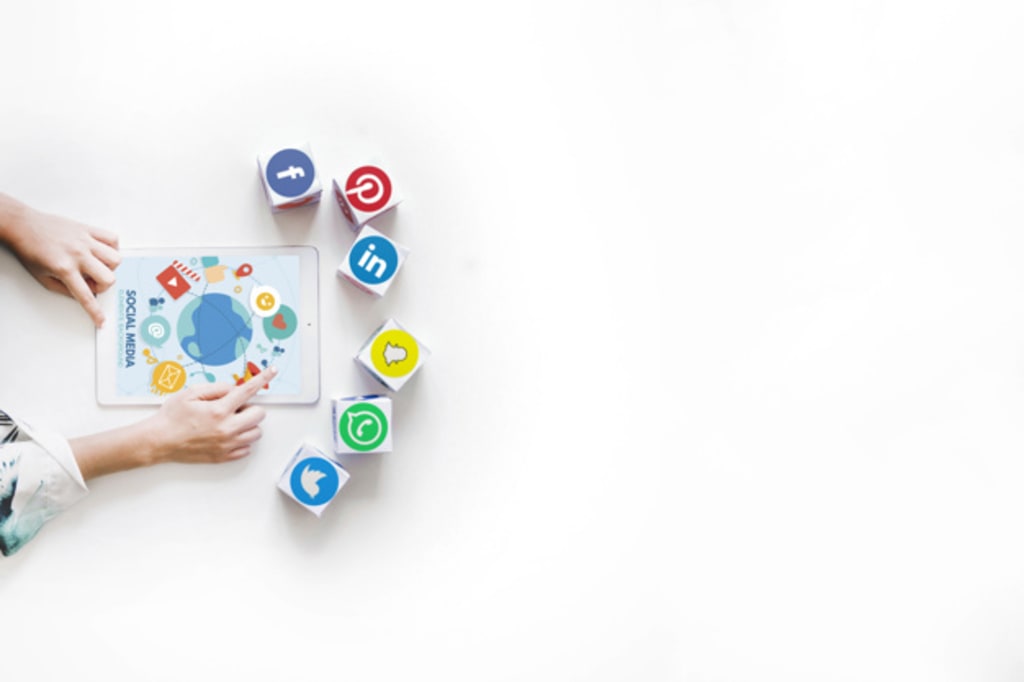 Living in a socio digital world, we should not underestimate the power of social media. Today, with a wide range of connectivity, we can not imagine a day without scrolling Facebook or Instagram posts. It is as necessary as tea in the morning. If you are one of the people who heard about social media algorithms but have zero-knowledge, then welcome to the club.
Currently, digital marketers and business owners are implementing brick and mortar marketing strategies to build a solid customer base. 1.3 billion people are using social media these days, no matter what you are selling, your strong presence on social media will decide your future.
Well-known Social media platforms such as Facebook, Twitter, and Instagram use algorithms to attempt to forecast what their users enjoy the most and what kind of content they find interesting. In simple terms, a social media algorithm is a set of principles used to rank and filter the content for users. The primary object of it is to show users the content based on their preferences.
Below is an overview of top social media platforms and how their algorithms work.
Facebook
Facebook still holds the first position among all social media platforms. Now coming to the main question, how does Facebook's algorithm work? With the help of some advanced technology such as artificial intelligence and machine learning, Facebook uses user-based knowledge similar to Google. Based on the user's activity, likes, reaction, what stories they find, interesting-Facebook tries to deliver the content.
Moreover, Facebook understands the user's behavior like what kind of content you like, what kind of media you share- based on these, yours News Feed shows posts and
If you are creating a business page to engage with your customers and want to showcase your product catalog, Facebook asks you about your industry niche, your company size, and many other details to get better visibility.
Moreover, instead of linking third party videos and images, upload them directly. According to Facebook, it would be better over any other type of video content. Facebook news feed algorithm already supports images, videos but make sure it should not belong, polished, and short video works better.
Instagram
Another popular social platform from a couple of years is Instagram.Instagram has 1 billion monthly users, and the number is increasing with each passing day. Instagram aims to deliver the content to its users that they find more engaging and interesting. Based on your profile and with whom you interact, Instagram will provide you content.
Say for example, if you are continually visiting profiles and posts related to consultancies, startups, jobs, Instagram will show you similar content such as attendance management system, job vacancies, and so on. Then if you start viewing the pictures of sports shoes and costumes, they will begin to creep into your feed as well.
You may have observed that the posts of your friends you usually like and interact with them are placed at the top of your feed, that's how it works. Initially, when you publish the first post, Instagram shows it to about 3% of your followers. If the audience starts commenting, reacting, your post will be shown to more people.
That's why brands using Instagram to get their products noticed. It is one of the popular platforms that help to increase brand visibility, and you can connect with your customers directly. To get the most out of these algorithms, you need to hire a social media manager or expert team; they will surely help you to grow.
YouTube
People are enjoying videos more than anything else, and this is the reason why YouTube has 1.9 billion monthly users and the second-largest search engine in the world.
Similar to Google, YouTube's algorithm aims to provide users with the most relevant and personalized videos. You can divide YouTube algorithms into five different sections, such as Home, Search, Suggestions, Trending, and Subscription.
Brands are taking advantage of these sections and increasing their reach. For example, you are running a cosmetic business and upload a video of one of your products with relevant descriptions and keywords, but how do you know what type of content your users will love? Here the algorithm comes in.
Next Steps Brand Needs To Take
Indeed, social media has helped lots of businesses to increase their sales. As we all know, changes are constant. Now you must be clear about social media algorithms and what brands need to do to stay connected. You need to revamp your existing marketing strategy.
You need to adopt the current trend. If you want to start paid advertising on these platforms, your company will get maximum exposure and brand visibility. However, if you are worried about the budget, you can still start using Facebook and Instagram to promote your product and service for free.
Here are some tips you need to consider when you face any algorithms change.
Evaluate the impact of the algorithm change
Try to fill the gaps in content strategy
Analyze insights
Run A/B tests (to see what performs better)
Continue to interact with your followers.
Popular social platforms such as Instagram and Facebook are widely used for business purposes and try to display posts relevant to your content. Brands can take advantage of this algorithm by delivering high-quality content, encouraging likes, and comments. By following this, you can build strong and long term relationships with your customers and increase overall brand image.
Ending Note
So, what have we analyzed from these algorithms? Researching your target audience is essential, attract them towards your brand, deliver the high-quality content are the primary and most basic principles every brand manager needs to follow. You should have enough knowledge of where and when to post content.You need to maintain a balance between promotional material and engaging content.
So what are you waiting for? Social media platforms now offer an extensive range of benefits to brands and help them to grow. So all you need to execute properly and need to figure out what works best for their brand.