How Midsize Companies Can Adapt Their Strategy During the Covid-19 Crisis?
The Coronavirus pandemic continues, putting many parts of the world in lockdown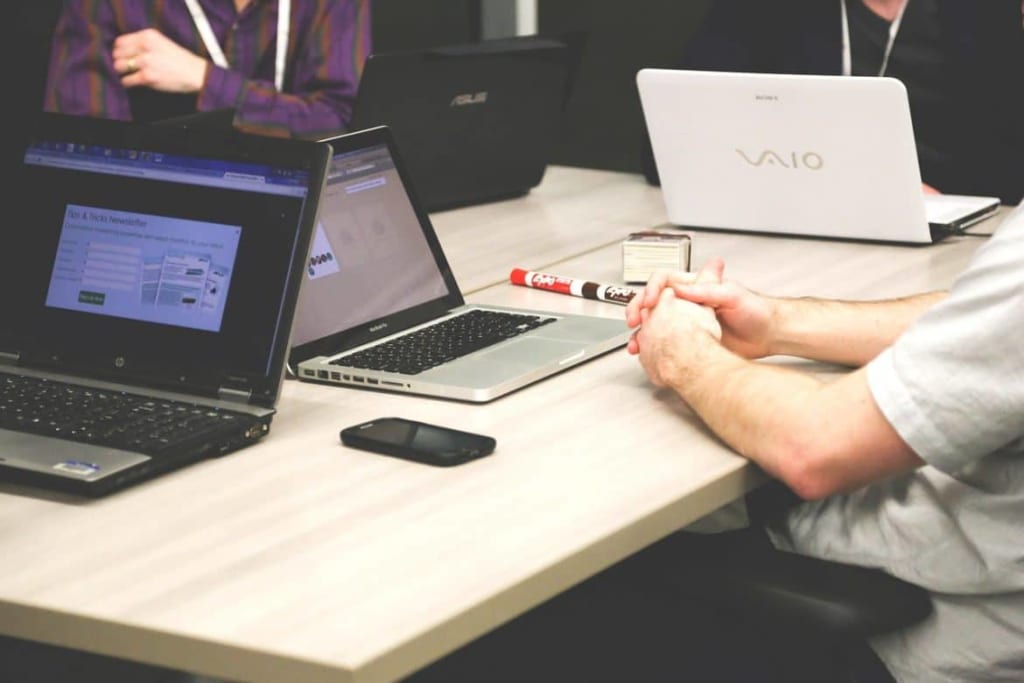 The Coronavirus pandemic continues, putting many parts of the world in lockdown. It seems like a new set of challenges are presented almost every day. These difficulties can come in many forms.
The primary responsibility of governments and authorities is to prevent the spread of the disease. The healthcare system is focused on those infected and the public is asked to be isolated by limiting social contact.
What about the millions of small businesses all over the globe? How can they cope with the crisis? What can middle market businesses do to deal with the crisis? We'll discuss some strategies that a midsize company might want to use in these difficult times.
Investopedia defines a "middle market company" as "a company in a particular industry with annual revenues falling in the middle...between the smaller companies and the giants in that industry."
Although midsize businesses are often thought to employ 100 to 2,000 people and have revenues between $10 million and $500 million, these parameters can change depending on which sector they fall under.
However, there is no denying the importance of middle market organizations. For example, in the United States there are nearly 200,000 of them. This represents one-third the GDP of the private sector and employs around 44.5 million people. In Germany, midsize companies account for more than 60% of the country's jobs.
These firms are key contributors to the global economic system and it is vital that they can adapt their strategies to cope with the Coronavirus pandemic. This will ensure that they continue to be operational.
Rob Mander is a Tax Services Consultant based out of RSM's Sydney. He has interviewed numerous international experts to learn how they can help their tax needs and what some national authorities have done.
"Given that VAT is paid on transactions and its'real-time" nature, businesses will be unable meet their obligations to file and pay in the normal course. he said.
"This recognition has been made by tax authorities in a series recent announcements to assist businesses by deferring payment or reducing VAT rates." These measures were designed to aid midsize companies and provide them with some breathing room during times of hardship.
As more people are asked to work remotely, there are many ways to make remote work as productive as possible. Working remotely presents many challenges for both clients and companies.
Gartner, a global advisory and research firm, predicts that 75% will migrate to a Cloud Platform by 2022. Businesses around the globe are realizing the benefits of moving their databases to a cloud-based platform. This allows employees to work in one place, and can access it from anywhere. This is a crucial feature for millions who want to be more mobile.
Perhaps now is the right time for middle market companies to review their recruiting strategies, in addition to considering technological changes. Jean Stephens is the CEO of RSM. He says: "In preparing to an uncertain future, companies must look beyond traditional qualifications to embrace professionals from diverse backgrounds – from coders to lawyers to HR professionals.
"As we build and futureproof our team, we must actively look for diverse skillsets to address challenges. This often means harnessing ideas from people with non-traditional backgrounds and innovating solutions."
Organizations need to be flexible in their thinking. This includes diversifying their employee pool. The best people who can adapt to a crisis are those who can do so in a time of uncertainty. Although these are difficult times for any business, you can get through it with a bit of perseverance, so don't get discouraged.
Reader insights
Be the first to share your insights about this piece.
Add your insights