How I earned my first dollar in Vocal Media - It's Been A Great Journey So Far
33 days and 25 articles later, I finally earned my first dollar on Vocal Media. It felt like an impossible deal if you asked me 2/3 weeks before.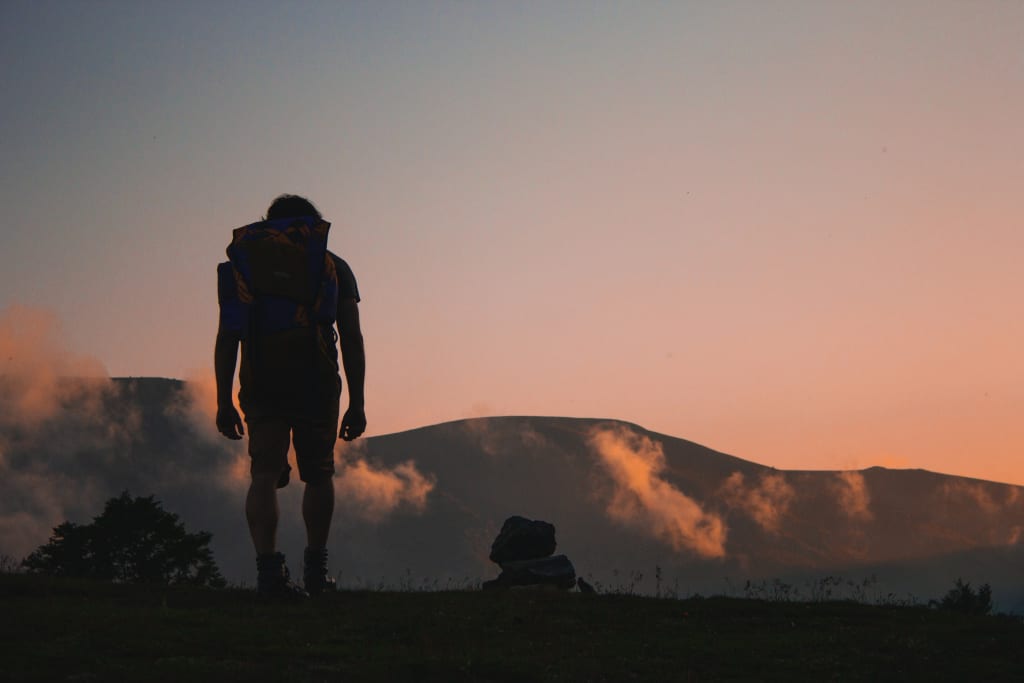 Image from Unsplash
33 days and 25 articles later, I finally earned my first dollar on Vocal Media. Before switching to Vocal Media, I tried using Medium, building my own website, etc. But building my website never worked out as I am not an SEO expert, so I was not getting any kinds of audience.
Then there was Medium, which even though I got some progress after 3 months of writing there(I was getting a reasonable amount of views) as the Medium Partner Program is not available in my country, I can never earn from them.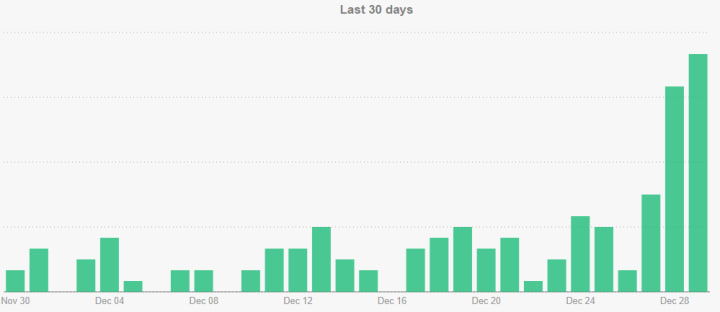 I was desperately searching for a platform to write at that point. That's when I came across a blog post on Medium By Aamir Kamil which introduced me to Vocal Media. I liked it - there were different communities for different topics so I will be able to reach the right audience which was so hard to do in Medium. So I just wanted to try it out in my 6th semester of college - for six months.
In my first one or two weeks of starting, I posted around 5-6 articles, and none of my articles even got 5 views. I was not getting demotivated because I know this is how it will be - I have seen far worse with my articles on Medium with only 1 view even after 2 months.
But at that time, achieving 100 reads seemed like an impossible feat for me, I thought I needed to make 50 articles just to achieve 100 reads.
But in recent days, something has changed, I am getting a day by day increase in the reads. In my first week, my average reads were just 2 per day, then it moved to 5, then 10, and now it's around 25 reads per day.
I was wondering about how this is even happening?
I didn't change much. I was posting the articles in the same intervals as before, I never cared for SEO, I didn't get any of my articles staff picked, but I am somehow getting better at this every week, or else I wouldn't see an increase because I don't think Vocal Media is feeling bad for me and showing fake views or are they? Lol.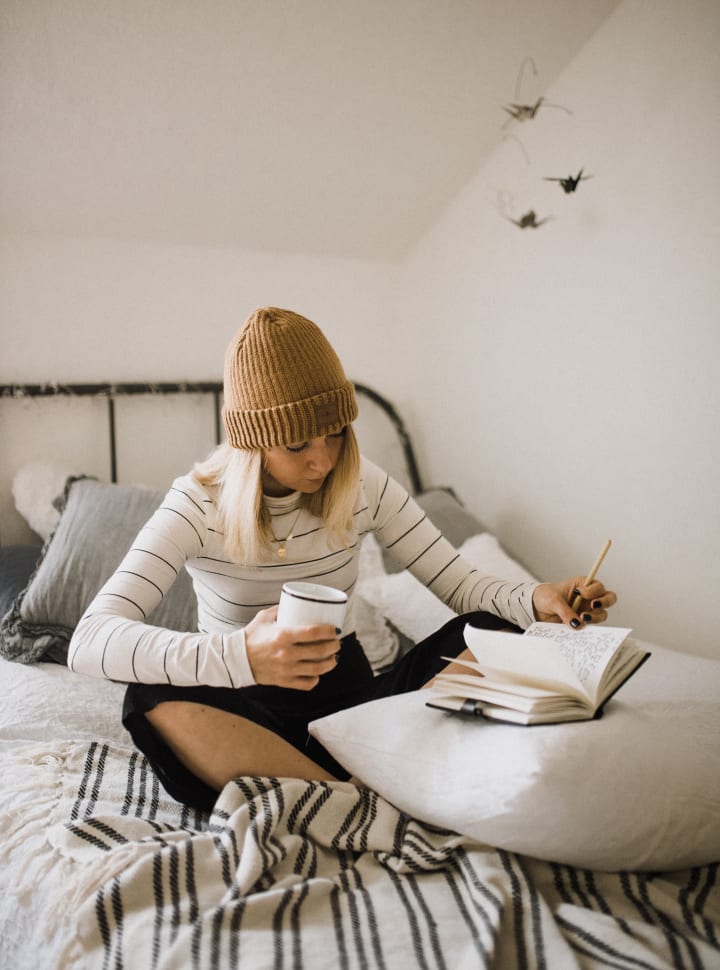 I am not an expert with a million views, but if you are a beginner in Vocal Media who needs advice on how to start with, check out my tips.
1. Consistency is the key
There are going to be tough times when you start writing on Vocal Media, you are going to end up with articles that are going to get only 2 or 3 views.
But don't give up, this is just the beginning. Just keep on reading articles from other writers and keep on writing your own.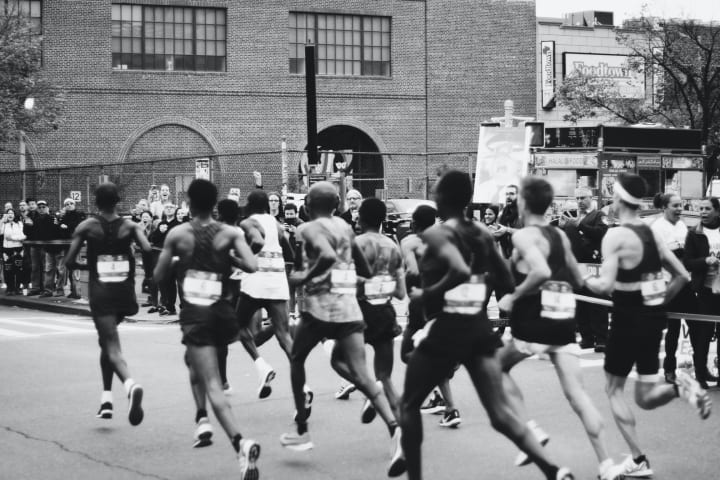 Reading other articles especially staff-picked ones will give you an idea about what people want to read and that might give you an idea for yours. So don't give up anytime soon, give it a hard try before losing faith.
2. SEO: Google :: Title: Vocal Media
For those who don't know how to read that, it means
" What SEO is for google is similar to what Title is for Vocal media".
For getting more views on Google, you need to work on your SEO, but for getting more views on vocal media, you need to work on your title and thumbnail. Give people an offer that they can't refuse.
Be like Mr.Beast, no one is going to scroll through a video with the title " I put 1,000,000 Christmas lights in my house", " I survived 24 hours straight in ice".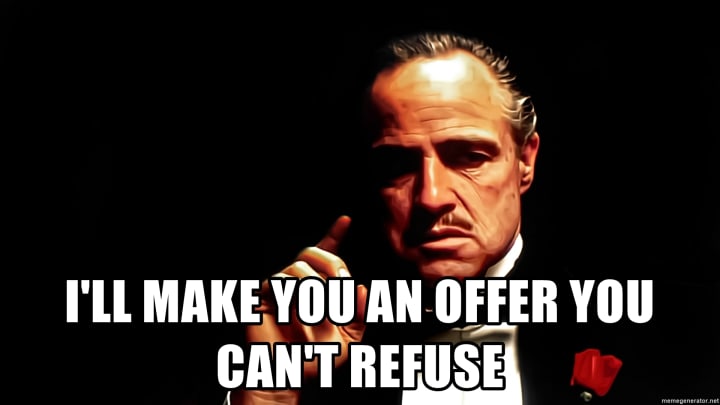 3. This is a growing community helping each other
Most of your readers at the beginning will be from inside the Vocal Website. Well, if you are good at SEO, then you can get your articles ranked on Google and see an overnight increase in the views.
But it will take you a significant amount of time to master SEO, so at first, just write for the readers on the platform and what they prefer to read. Follow other readers on vocal media, read their stories, help them out, that will give you and them confidence.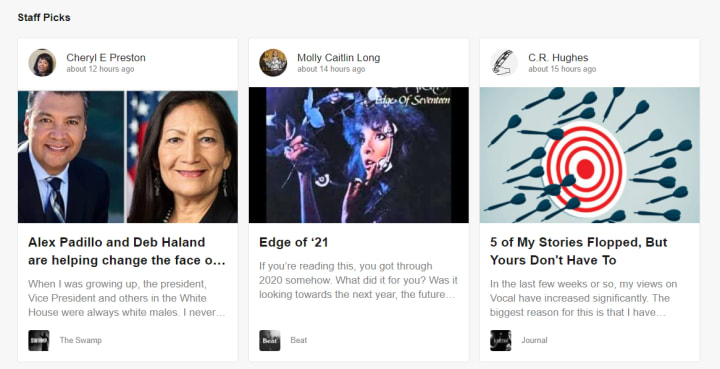 Become a member of this Facebook group created by Aamir Kamal for Vocal Media-related updates.
4. Participate in Vocal Competitions
Vocal Media hosts many competitions every month and there are also cash prizes if you get into the top 3 positions. It's too tough to earn a significant amount of money in Vocal Media as a beginner.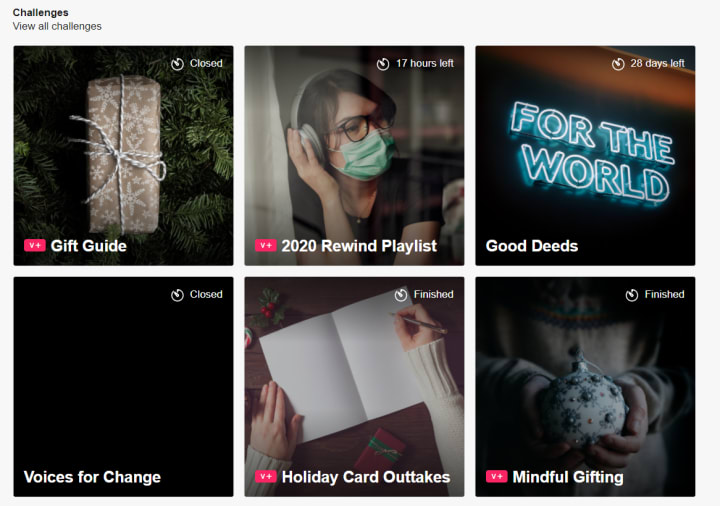 So I would recommend you to try and participate in those competitions - and also another thing I have seen is that the articles which I have submitted for competitions are getting more views than my other articles.
For a guide on Vocal Competitions, check out this amazing guide by Katheryn Milewski.
5. Are You Into SEO stuff?
If you don't your articles to be just a one-day view booster and then just fade away, then you need to think about 2 things - Staff Picks and SEO.
Staff Picks will get your views for the next one or two weeks consistently. But as there is not any clear rule for staff picks, all you are left out with is SEO.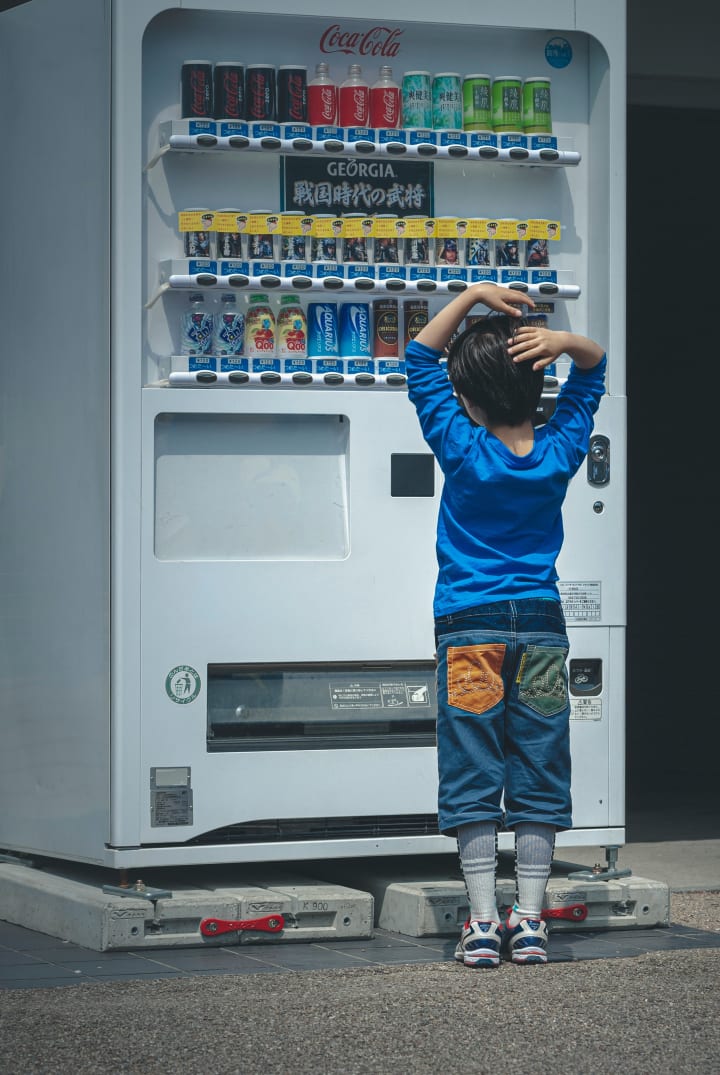 Once one of your articles gets ranked on google, then you can get over 1000 views every day from it. For a complete guide for SEO in Vocal Media, check out the article by Aamir Kamal.
Well, that's it for today. If you are still not sure on whether to start writing on Vocal Media or what are the ways to earn money from vocal media, then check out my articles - All You Need to Know About Vocal Media and 5 Ways to Earn Money From Vocal Media for the complete info. Thanks for reading.
If you enjoyed reading, make sure to give it a like and follow me on Instagram to get notified for future content like this.
Happy New Year, Everyone !!
Best regards,
Charlie.
how to
About the author
Topics related to Technology, Movies and Games.
Subscribe to our Newsletter on https://500ish.substack.com/
My Website - http://www.unbalanced.space/
Reader insights
Nice work
Very well written. Keep up the good work!
Top insights
Compelling and original writing

Creative use of language & vocab

Easy to read and follow

Well-structured & engaging content
Add your insights