How Does Soft Touch Suede Business Card Help Your Real Estate Business?
Are you looking for real estate business cards? Then, this story is for you.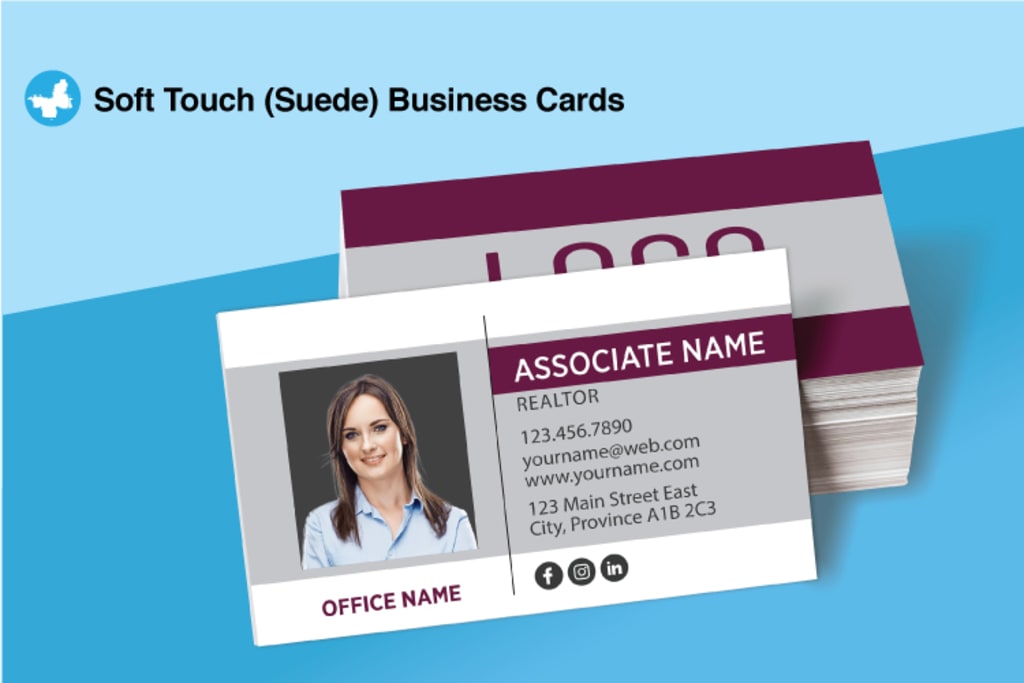 Real Estate Soft Touch Business Card
The perfect business card makes lasting impressions in the mind. However, there are many different options for business cards. While a precise business card may be suitable for some businesses, the same may not be true for all. In the real estate business, luxury is a well-known element. Often the properties with more luxurious features sell for a higher price. It is no surprise. But what if the same formulation works for your real estate business? What if you can attract more prospective clients with a high-end business card? The first step is to find a real estate printing supplier professional enough to print out your cards. Many online printing suppliers, such as Agent Print, can take your order online and in seconds. So, you may take it easier on yourself and go with one of these professional companies.
Next, you need to find out about the features of different business card materials. For example, you can gather data over real estate suede business cards. This way, you can see why some brokers and real estate agents go insane over them. Once you do your research, you can make up your mind and order what is best for you and your business. Note that the final hacks and tips at the end may save your day.
Why Is It Important to Have a Luxurious Business Card?
Are you still standing on the fence over why you need to pay so much attention to a mere card? Well, looking at your competitors might convince you better. However, the truth comes down to the fact that the visual aspects of your business' image matters. People will judge you by the things you show them. Your attitude towards them makes up a part of how they perceive you. But what about the time you are not around? You only have your memory in their minds if you are lucky. And the other thing you give your prospects is your business card. They will assess you and the job you do by what they have of you. You can increase your chances of having a great impression by handing out delicate business cards. Setting a positive image in your prospective client's minds will show its effects in the long run.
What Are the Characteristics of a Suede Business Card?
A suede business card has many names! Some know it as the real estate velvet business card, while others call it a real estate soft-touch business card. Almost all of these names point to one feature. That is the softness of the surface of these cards. So, the sleekness of the lamination takes these cards one step further into the world of luxury choices. Some people recall touching these business cards and describe it as touching a rose petal. This description may give you a more genuine understanding of how soft they can be.
Nevertheless, it is not only showing off that makes these cards a smart selection. There are practical reasons behind why this is an excellent choice. The quality speaks for itself. The first impressions of suede business cards are lasting ones. The final quality convinces most to have their cards printed in this particular quality.
The Colors Look Natural on a Soft Touch Business Card
The velvet finish makes the colors look alive while reducing the unnecessary contrast. The result is a card with more lifelike colors that captivate the hearts of the spectators. This kind of paper stock and finish has a number of applications. Business cards, catalogs, and flyers are all perfect options you can consider printing with this material.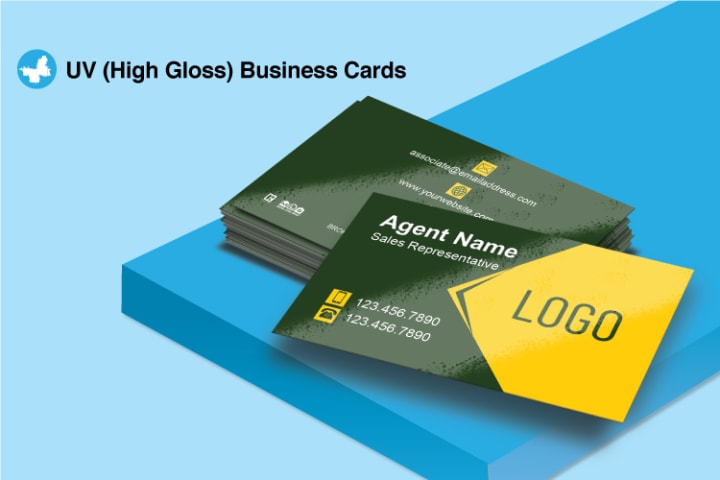 Suede Business Cards Are Non-Glossy
The gloss on real estate UV business cards may repel some real estate agents and brokers. The extra shine may look classy to some people, however. All different tastes are unique and respectable. But some prefer to keep the texts on cards legible. After all, there are important messages like the address, number, and name that a business card must include. We want this information to be comfortable in the eyes of the readers. So, a non-glossy surface that has better quality than matte paper stock is the solution. The real estate matte business cards may have their advantages, as well. But they are not as sturdy as these cards. However, suede cards are also a form of matte finish. Still, on suede cards, the thicker layer of lamination does not affect the readability. This outcome is why many prefer velvet business cards over matte ones.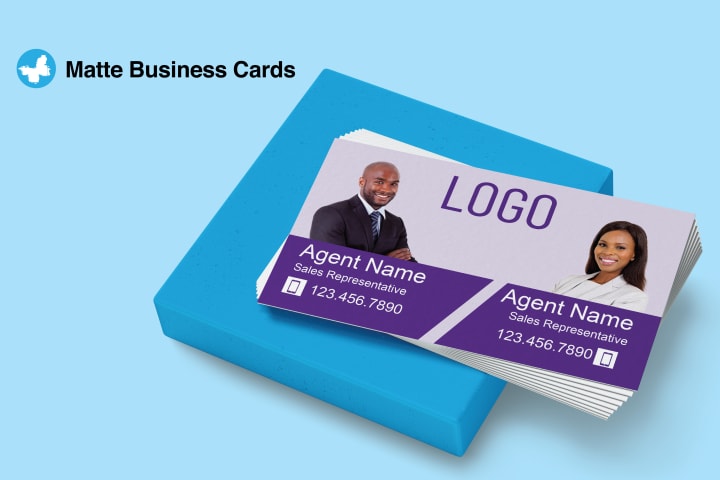 Suede Business Cards Are Scratch Resistant
One more positive feature of these cards is that they do not scratch easily. So, you can expect them to last a long time. Durability is not a problem when it comes to this material. The lamination gives this card an extra 2 mm of thickness. So, if you have 18 pt paper, adding lamination on it will make it 20 mm in total. This result is a valid thickness measurement for business cards. These cards will feel heavy in the hands of your prospects. A thicker paper often implies feelings of a better quality product. Our inner feeling is right on this one, hopefully.
Features that make suede business cards a fanciful item:
A soft touch feature under fingers
A luxurious option
Color quality enhancements
Allowing printing darker colors
Non-glossy and non-glare effects
Scratch-resistant
Tear-resistant
Legible texts
Thick and heavy final business cards
Tips and Notes to Remember
Tip 1. The first thing is regarding the number of cards you order. Most real estate printing suppliers have the strategy to give you discounts for higher numbers in your order. So, you may order 500 suede business cards. But purchasing 1000 will not cost you double. In fact, it is cheaper to order more cards. That is if you need more. This option depends a lot on how big your business is and how many business cards you require.
Tip 2. Do you fancy darker colors? Soft-touch business cards allow you to have high-quality pictures with darker color tones. The high color saturation and print quality allow you to have the best quality final products. So, you can choose rich colors like dark blue, green, or black as your background using this material.
Tip 3. Fonts matter! A professional font declares the presence of an experienced business card owner. So, be sure to check if your font is not childish or is legible. A 12 pt font size is both readable and impactful in most cases.