How does big data analytics affect mobile gaming?
Bitcoin Slot Game Development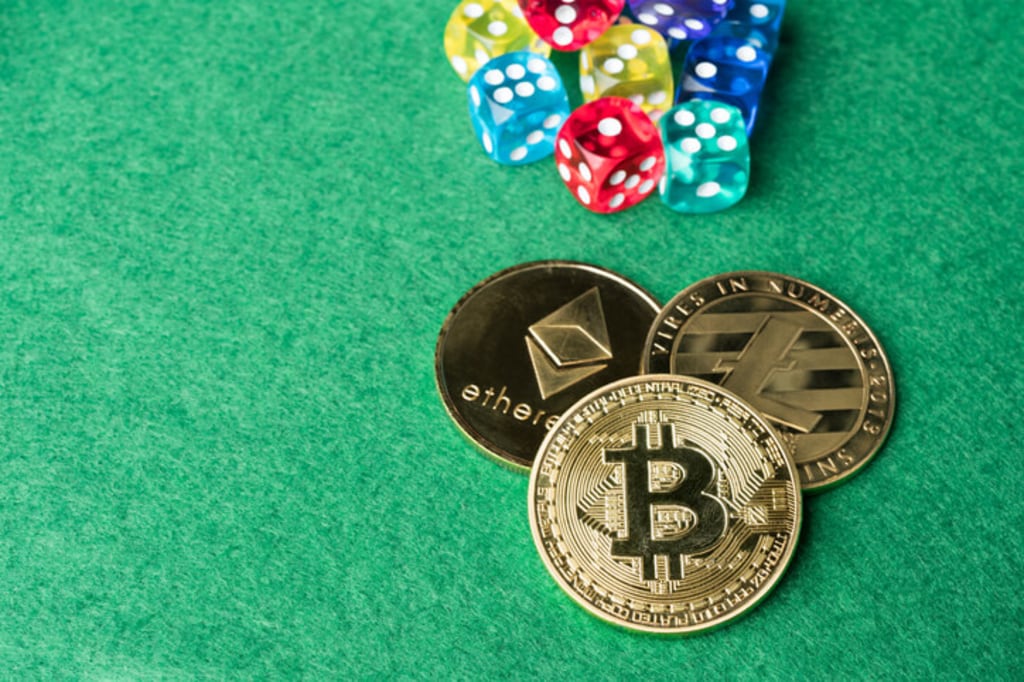 Big data analytics aids in data collection and market penetration for the mobile gaming sector.
There are thousands of mobile games available to download from the Google Play Store or Apple App Store at present. It suggests that there is fierce market competition, which compels gaming companies to make smarter and more original business decisions.
The gaming industry and big data are inseparably linked. Businesses will have a huge advantage in the future if they can use that data to understand their customers. But doing so has its own unique challenges. For the finest gaming experience for the audience, there are reputable operators like GammaStack available who provide a variety of game kinds, monetization mechanisms, and engaging user segments. Big data analytics can be carried out in the following ways:
Mobile gaming analytics KPI's
How many users are actively playing your game will give you a clear picture of its success. KPIs depend on variables like average monthly income per user, daily active users, or average monthly acquired users. The likelihood of a paid account depends on how often your players use your programme. People will spend more money on your game application and recommend it to others as it is utilised more frequently.
There are additional KPIs that can give the opportunity to study in-game player engagement and behaviour. Games could be updated and improved using information obtained from user behaviour buried in massive data sets that have been gathered. As a result, the user experience can be improved and gameplay time might be extended.
Keep track of customer retention
It's crucial to find clients in the mobile gaming sector including online poker, bitcoin slot game development sector, sports betting etc. If you want to retain your users on your platform then It's important to identify the right audience who can offer you huge revenue. A customer retention report will enable you to ascertain how long a certain user stays a customer. Machine learning can also be used to anticipate which particular customers are most likely to leave based on historical data points.
Customer analysis allows you to plainly see how consumers have previously spent money while playing the game. With the aid of machine learning, you may forecast how long recently acquired users will continue to play your game. It will help you make more of them, concentrate just on potential customers, and reduce marketing and advertising expenses.
Interaction with customers and user interface
The importance of graphics and creative storylines has not changed, and performance issues in particular can ruin user satisfaction and lead to churn. But in such a competitive environment, focusing solely on these issues might not be sufficient. Games can get an advantage over their rivals by investing in gaming AI analytics by learning about user behaviour, likes, dislikes, seasonality affects, and even what drives players to leave or return to a game after a break.
Engagement measurement
GammaStack and other gaming companies measure user engagement using the aforementioned KPIs in addition to retention, churn, and interaction research. Mobile games typically have a range of levels of difficulty and a variety of players with unique demographics and cohorts. With the use of self-service BI solutions, gaming companies may more effectively monitor and track user behaviour during different game levels, ensuring that the level in question is not overly difficult for those users. Game designers may change specific stages to ensure that players advance through the game without being halted anywhere after gathering feedback on gameplay and user interactions.
There are numerous business intelligence technologies accessible right now that can assist your company in making wiser decisions and dominating the industry.
Final Thoughts
Currently, mobile gaming with superior data strategy might aid in the market expansion of firms. It increases the number of participants and increases corporate profitability. Companies that employ effective analytics tactics maintain an advantage in a cutthroat industry. The advantages of adopting a big-data analytics strategy to resolve issues and gather user data have already been covered. With a thorough market study and consideration of industry issues, your data analytics plan can be implemented successfully.