How Digital Marketing Will Change in the 2020s
Technology Advances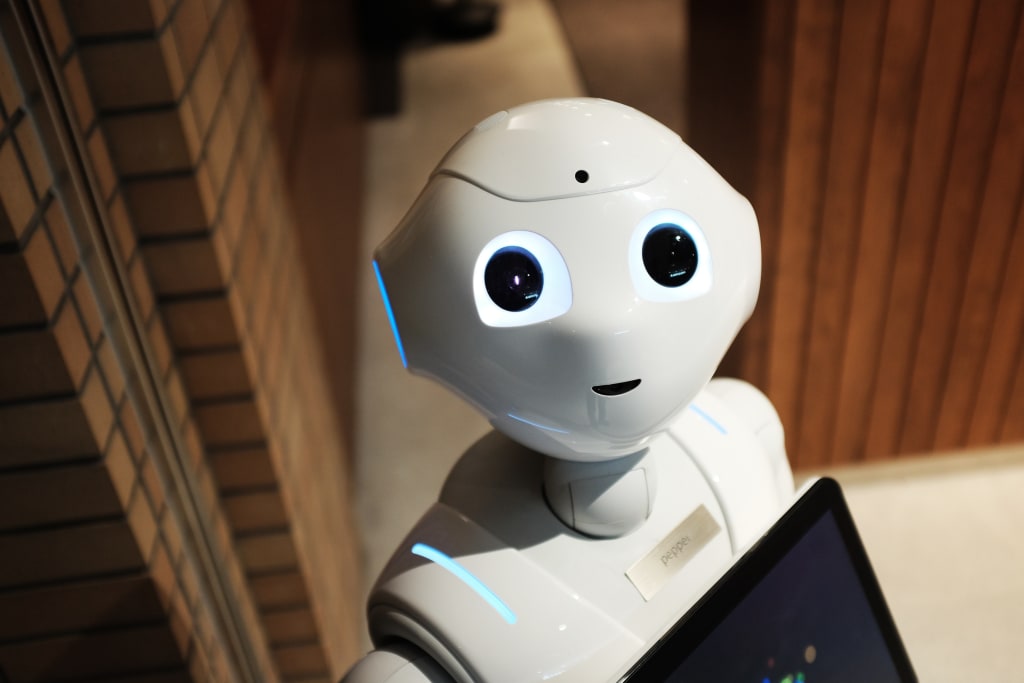 Digital marketing is defined as numerous technology tactics and channels connecting with customers. I will be discussing six innovations that will be trends of 2020.
1. Shoppable Posts
Earlier in 2019, businesses started to have posts on social media that you could directly buy off of posts. There are at least 54% of people on social media using social media outlets to research product purchases. Shoppable posts create fewer steps for buyers since it sells directly on social media. If the company has a Shopify store, it's as easy as the shoppable post for Instagram or Snapchat. Otherwise, you may have to create stores on Facebook. Pinterest was one of the first channels to offer shoppable posts. Shoppable posts give a unique advantage for brands to turn their Instagram accounts into visual stores, they can also add product tags information and their link to the website with the products. This is a more accessible way of buying products for people who have busy lives or who enjoy online shopping. This is a simple natural progression from browsing to buying by consumers. Shopping online helps with decreasing pollution for less vehicle use when purchasing products, but now instead; they can do it in the comfort of their own home.
2.Direct Messaging
Direct messaging is becoming one of the most popular digital marketing trends of 2020. Through messaging apps like WhatsApp, and Facebook Messenger, or on social media platforms like Twitter or Instagram brands, are building an effective connection with their customers. When Direct Messaging customers, it gives an understanding relationship between the clientele. It's a simpler way for customers to address complaints and order products. This encourages users to message you by providing their username and offering them an exclusive deal or coupon code. Instagram allows DMs to be sent to 50 people. Twitter DMs allow 15 people to be messaged. Facebook requires you to like before sending a message. When users give negative feedback or post on social media pages, businesses can respond publicly and answer with a direct message. This shows the complainant that the company is standing behind its products and services. Direct messages are used for marketing purposes, responses and answers to common customer questions, with the ability to respond to direct messages quickly. Socially Influenced website focuses on having young individuals who are focused on staying on-trend. Their team lives on social media and other apps 24/7.
3. Social Media Analytics tools
Media outlets such as; Facebook, Instagram, Twitter, Pinterest, Snapchat, and Linkedin all have page insights. What are page insights? Page insights are information that relates to your account, it shows how many people view your account, like a photo. it's very informative to know If your account is becoming the platform you aspire. On Facebook, it provides information about promotions which is teaching individuals how to target the specific audience and, to change past posts that will create a bigger audience. Also, you can discover who saw your posts on their feed and people who have "hid" your posts. Pageviews are exceptional to supply information about what type of audience you have been receiving. There is also a post tab, where it shows when it is a suitable time to post and have the greatest audience. It can also determine where your following is from and become more familiar with your audience. There are also some great ideas for how to build the perfect social media platform with the use of graphic design tools to help create visual communication through media. Quality stock photos can be difficult to find especially since most are completed, but specific websites can help with good images for the use of your social media. Videos can be a challenge to design for social media and finding websites to help create greater content for viewers. Social media management, analytics, monitoring, ads, and hashtags can help make a successful platform for content for views and help keep up to date on what creators should change.
4.Alternative & Unique media channels
Within media Snapchat, Pinterest, Medium and Reddit have become popular throughout the past few years. These channels were known as secondary media outlets, but now successful, they have created users with an easy-friendly system. This allows creators that were commonly on these social media outlets, now to profit from these past smaller channels. These social media outlets allow individuals with unique interests to create trends and elements that become part of societal norms and create more content for users who look for these uncommon interests. Recently there have been five rising media platforms, Tiktok, Lasso, Vero, Steemit and Caffeine. Tiktok used to be called Musical.ly and it plays short videos on a loop. Lasso is creating and sharing short videos with filters and different effects. Vero is an Instagram alternative, which allows users to choose who can view each of their photos and videos. Steemit is a social media and blogging outlet that allows users to get rewarded with tokens that can be exchanged for real money. Caffeine is a broadcasting system that allows users to create broadcasts for friends and followers.
5. Programmatic Advertising
Softwares that assist to create a system that serves for your business or social media platform. Systems such as Adobe, Marketing cloud, are just a few that form an organized system of performance and customer tracking, ad placements and media buying.
6. Digital Agency
SociallyInflused is a digital marketing agency that creates opportunities for businesses, companies, and social media influencers. They help create mobile and technology-friendly websites, build a brand that tells the story of what you want for customers and followers. The group that is part of this agency is a talented group of digital marketers and graphic designers that are different from other companies. They are not robots, they are real people dealing with real clients and want to focus on the goals that you aspire and need to achieve for success. This agency creates the changes required for understandable prices and the willingness to display their portfolios on their website, which gives more ideas for future possibilities.
Sources:
https://www.sociallyinfused.com/
https://99designs.ca/blog/marketing-advertising/digital-marketing-trends/
https://www.falcon.io/insights-hub/topics/customer-engagement/instagram-shoppable-posts-2018/
https://www.entrepreneur.com/article/338073
https://www.sociallyinfused.com/social-media/social-media-tools-you-need-to-try-in-2020/
https://blog.hootsuite.com/social-media-analytics/