How Covid-19 Transformed Grocery Shopping
Read On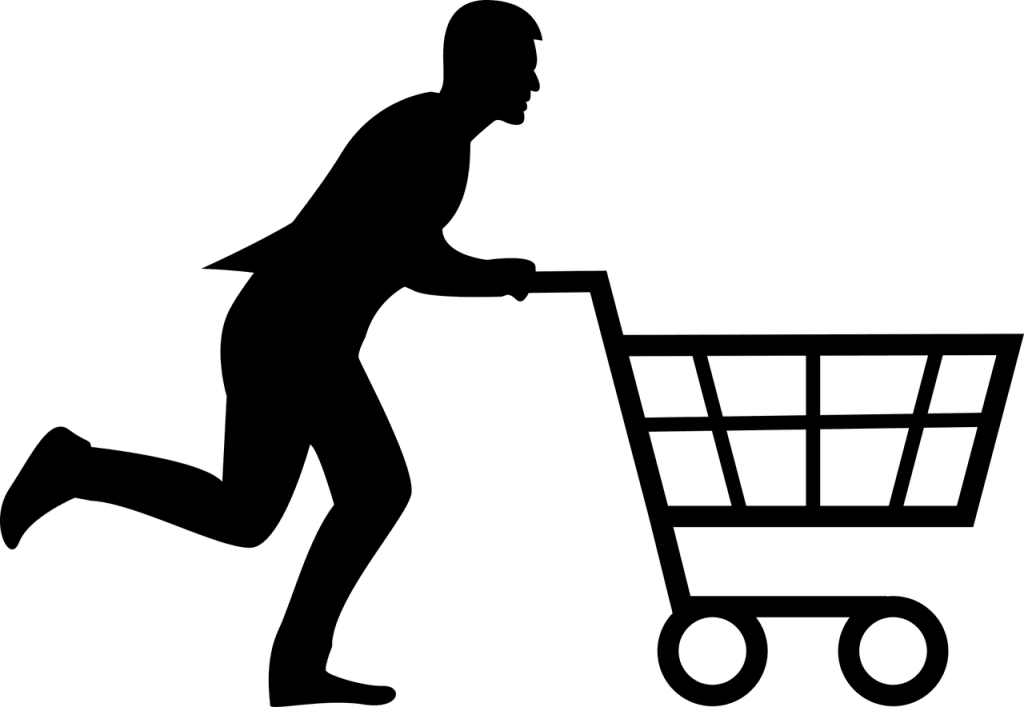 Grocery shopping was something we used to do on autopilot. Once in a week or two, people would drive to a grocery store and buy the very essentials. We didn't put much thought into it because we didn't realize how vital it was. Until Covid-19 hit!
Last March, we witnessed people standing in queues outside grocery stores to stock up on staples. There was widespread panic and worry about running out of stock on basic necessities. The sale of essentials started skyrocketing- toilet papers alone saw a 700% increase in demand in one month!
The grocery industry took upon this opportunity and devised new strategies to meet the demands. Almost all of them stepped into online grocery shopping with on-demand app development. On one end, new grocery delivery apps were being released, and on the other, existing ecommerce platforms were venturing into grocery delivery.
In this blog, let us discuss in detail how Covid-19 transformed grocery shopping.
Online Purchase
The most evident transformation was the shift to online purchases. It wouldn't be wrong to say that online grocery services exploded during the Covid-19 pandemic.
Statistics show that before the pandemic, nearly 81% of people had never shopped online for groceries, but now more than 79% of people buy groceries online.
Given the social distancing, fear of contracting the virus, and convenience of doorstep delivery, people kept aside their reluctance to shop for groceries online and made the switch.
To accommodate this change, local retail stores started providing order and delivery services. Most retailers changed their store infrastructure to focus more on delivery. Online services that were already in the game began improving their service. There was a sudden increase in grocery delivery apps everywhere. Several on-demand grocery delivery apps in India got into the game to give their best to people.
A notable trend in online grocery shopping was the focus on providing a better user experience. The user-friendliness, ease of navigation, and personalized shopping experience the services we're providing really helped people embrace the change.
Using data analysis to track customer's purchase patterns and providing recommendations based on them, alerting if customers forget to buy something from their usual order, etc., made online grocery shopping easy and convenient for the new users.
Less time in stores
While earlier people used to stroll along grocery aisles and examine everything carefully before buying, post-Covid-19, they became quick shoppers who bought just what they needed and tried to spend the minimum amount of time in grocery stores.
The trend that was seen in shoppers was that they bought just their usuals and did not spend time exploring new items. The grocery stores reacted to this customer's need wisely. Instead of stocking up new brands or products, they focused on stocking the items that were most in demand.
The stores also changed their shelf organization to enable customers to find their daily needs quickly. This enabled them to carry out their quick shopping plan without much hassle. For payments, innovative trends like cashier-less payments, contactless checkouts, online payments, etc., were introduced to make shoppers feel safe.
More buying in one go
Since going to stores often became a risky sport, people started making the most out of the times they go shopping. From shopping enough to last a week or two, people started buying things that would last for months.
It was not just the risk of going out that was making people buy in bulk, but also the fear of essentials running out of stock. Stores made up for this change in behavior by changing the pattern of how they maintained things in stock.
Another trend associated with bulk buying was people were buying more shelf-stable food items. Since they were buying in large, they wanted whatever they bought to last longer. It helped them ease their mind during the strenuous times and gave them comfort if there was to arise a food emergency.
We know Covid-19 has disrupted every sector. Although the transformation was challenging, it has been positive for almost all industries. But among them all, the positive impact it has had on the grocery and food delivery industry is beyond other sectors.
The change was massive, beneficial, and helped people make their lives easy during the most challenging times. The consumer behavior shift associated with the grocery industry has been surprising, to say the least. Not just how people were buying things, what people were buying also changed. But the change, although drastic, has been very beneficial for all parties involved.
Grocery delivery apps have become so integrated with our lives today that even when the pandemic becomes a thing of the past, they will continue to be in wide use. This is an excellent opportunity for grocery app development company to mark their presence in the app development arena.