Hiring Trends After the Pandemic - An Overview for 2022
An Overview for 2022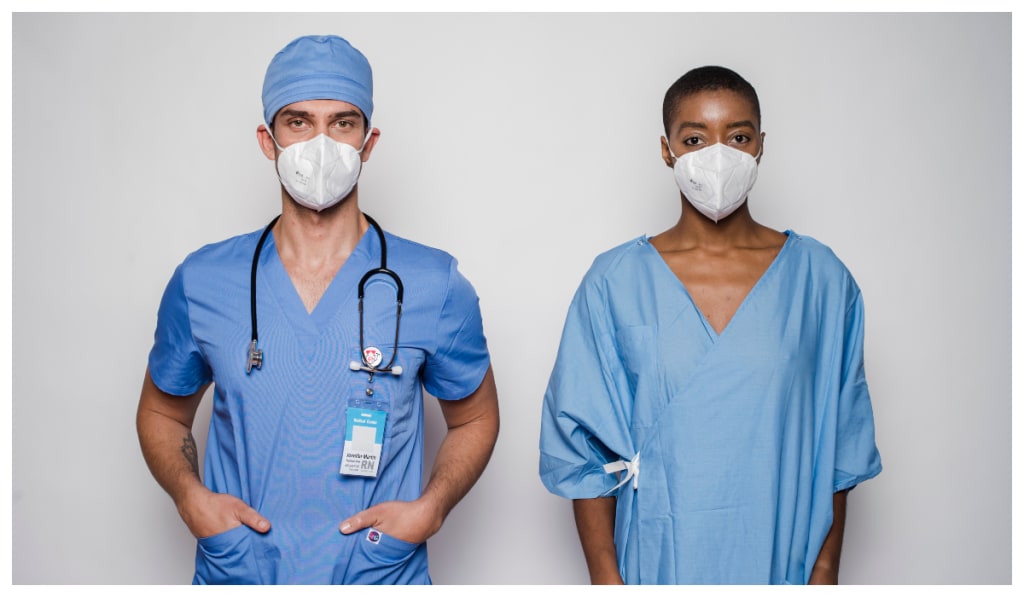 The world economy is finally catching its breath. In May 2021, states that had implemented lockdowns in response to the COVID-19 epidemic began easing restrictions on businesses and public areas, and many large cities reopened. "It's a peculiar moment for the world economy," the New York Times comments. The employment market is going through an extraordinary period of change as individuals receive immunizations, spend more money, and return to work. Businesses want to hire more workers as soon as possible, but they confront a fragmented market where active applicants are hesitant to take on new tasks and a big number of passive candidates remain in their existing positions due to economic uncertainties, according to the experts at LocumCo. Recruiters should be mindful of the following patterns while hiring in the post-pandemic context. Recruitment and hiring in the pandemic economy are influenced by macroeconomic developments.
Labour market fluctuations
What makes recruiting in 2021 so difficult? Uncertainty, in a nutshell. Experts at LocumCo predicted that after the borders reopened and more people were vaccinated, people would return to work fast. The labour market, on the other hand, had a difficult second quarter of 2021. According to the Bureau of Labor Statistics in the United States:
The economy added 269,000 jobs in April, significantly behind the previous month's growth, and the unemployment rate increased to 6.1 percent.
The economy picked up a little speed in May, with 583,000 new jobs generated, but still below experts' estimates, while the unemployment rate decreased to 5.8%.
In June, the economy added 850,000 jobs, exceeding expectations. The unemployment rate, on the other hand, increased to 5.9%.
Despite recent employment growth, the labour market in the United States is still 6.8 million jobs short of pre-pandemic levels.
While the aggregate figures are improving, they are still falling short of what economists had predicted at this point in the recovery, says one of the hiring experts at LocumCo. "When compared to prior recessions, this is the quickest recovery ever," says Julia Pollack, ZipRecruiter's Labor Economist. "In the grand scheme of things, it's not horrible." It's just not as exciting as we had hoped."
Supply restrictions and labor shortages
Despite a decrease in the general unemployment rate, the United States still has a labour shortage. Labour shortages happen when workers aren't available or, in this example, aren't returning to work as fast as they should be. About 61.6 percent of the civilian work force in the United States engaged in the job market in June 2021. While analysts believe the labour shortfall is only transitory, firms that need to hire fast may have difficulty finding new employees. "Labor force participation has been stable in recent months. When a result, even as vaccination rates increased and businesses reopened, labor force participation remained stable, surprise many. According to Pollack, "the labor market now has over 3 million fewer people than it did before COVID."
Unemployment benefits and their influence
Congress issued two record unemployment compensation packages in the summer of 2020 and the winter of 2021, which helped keep the economy afloat during the epidemic. Workers, particularly those in low-wage, high-turnover occupations, have been able to reassess their career paths as a result of the benefits. Pollack adds, "Many individuals are investing in their talents by taking online courses, researching new businesses, and freelancing." "There's also evidence that self-employment is on the rise, with new business applications reaching all-time highs." Some people may be using this time to hone their skills as future job searchers and to wait for better possibilities."
The average minimum wage is low and has been stagnating for a long time.
The federal minimum wage has remained at $7.25 per hour since July 2009. If the minimum wage had risen in lockstep with productivity over the last 50 years, it would now be more than $24 per hour. Employers who raised their hourly rates had an easier time attracting and hiring new employees. "When shifting employment, compensation is a critical factor. "Regardless of the state in which we operate, we pay over minimum wage for all of our employees," says Kerry Moore, ZoomInfo s vice president of talent acquisition. "One of the things that distinguishes ZoomInfo from other companies is that we provide equity to all employees, even new ones." Equity and stock options are often reserved for people at the top of the business. We provide longer-term pay to new employees by giving them ownership and a portion of the company."
An avalanche of resignations and early retirements is on the way.
There were over 6 million fewer resignations in 2020 than in 2019. This shows that many people who would have quit and changed occupations during the epidemic stayed there owing to economic instability or fear of losing their jobs. As things begin to normalize, these dormant candidates are becoming more active. "It's a candidate's market right now." We're working with a lot of people that have numerous offers. This necessitates a high level of speed in our hiring process in order to avoid missing out on a terrific prospect. It's caused us to be more efficient in identifying a candidate's quality and doing it as rapidly as possible in order to get that offer out," Moore adds. Furthermore, many persons approaching retirement age have chosen to retire early rather than re-enter the labor force. According to a Pew Research Report, 28.6 million Baby Boomers would retire in the third quarter of 2020, up 3.2 million over the previous quarter's 25.4 million.
Work-life balance is in high demand.
Working from home during the lockdown gave millions of Americans their first taste of remote work. Many people like the freedom it gives and have prospered as a result of having a better work-life balance. According to a Harvard Business School poll, 81% of professionals either don't want to return to work or prefer a mixed schedule. Employers who can provide this level of flexibility are more likely to attract the best employees. "Both employers and job seekers want remote work to continue in the future, and they want the move to remote work to endure since productivity advantages have been realized," Pollack adds. "It's something that people are increasingly willing to demand now." Many businesses are making permanent shifts to remote employment. They're downsizing their offices and reclassifying employees as remote or hybrid workers."
Child care is in low supply.
For parents with small children, the epidemic was extremely tough. To be able to work, more than 26.5 million individuals (16 percent of the American workforce) rely on child care. Staffing shortages in child-care services were large and unprecedented, resulting in fewer seats for children and extended waiting lists. Last year, approximately 3 million women quit employment due to outdated views about caring responsibilities. Companies that can provide or assist with childcare for their employees have a significant recruitment edge.
Recruiters are crucial in the employment process.
Now that more companies are stepping up their recruiting, it's critical for recruiters to be informed of where the market is. Candidates see recruiters who are well-informed about the broader labor market and their respective industry as more credible. Understanding recruiting trends in the post-pandemic labor market will assist you in developing a plan for finding the best applicant.