Helpful Tips for Automating Your Business
Automation offers an array of benefits, and when you implement it correctly and in the right places, you can grow and find more success than you ever imagined.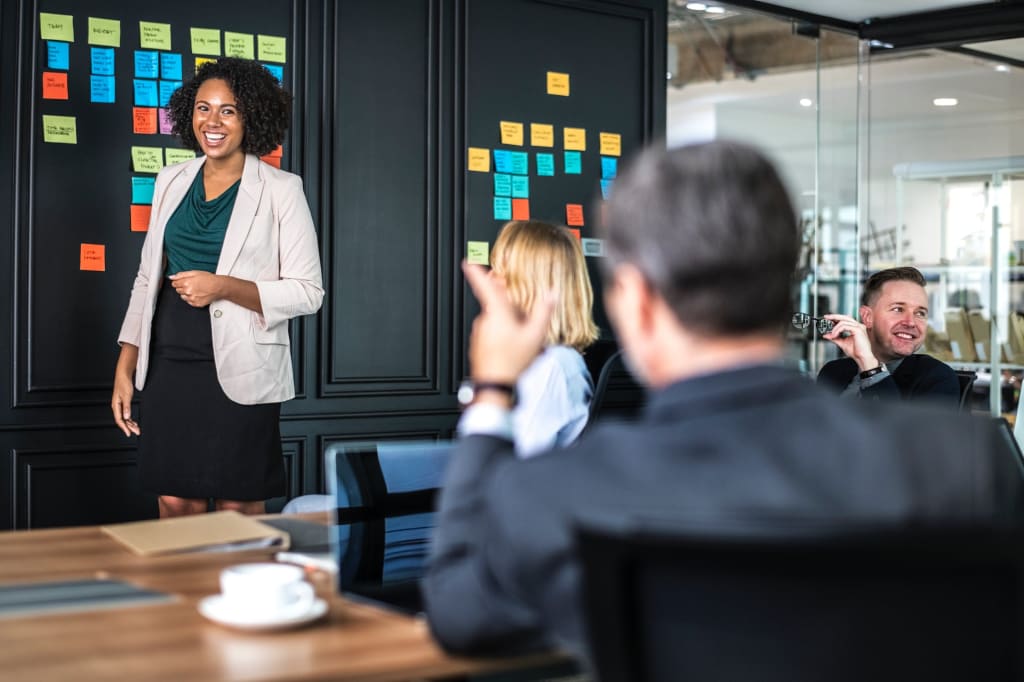 Marketing automation is everywhere. You find it in the "sorry I missed you" email from a salesperson who left a voicemail, birthday coupons from restaurants, reminders from retailers that you left something in your cart – the list goes on and on.
Across every industry, automation has become a key element to success – almost 80% of the top-performing companies have used marketing automation for over two years. However, automation is not just reserved for big business. Smaller companies can utilize automation in all aspects of their business, from capturing leads to closing sales and day-to-day office tasks, and more. When you automate repetitive tasks with tools like runbook automation, you can devote more time to the things that really matter – such as growing your business.
Keep reading to learn more about the top things that every business – regardless of size – should (and can) automate and how automating processes is much easier than many people think.
Implement Machine Learning and AI
Now you can convert your business metrics into data points and then transform the data points to an AI engine that will optimize things like digital marketing spend and price. Becoming familiar with AI and machine learning is essential.
You can put your company on Microsoft Azure or Google Cloud. The Google Cloud offers built-in automation tools, and you receive the latest advancements because Google is making regular updates. Microsoft Azure is right behind Google and offers competitive pricing. When the right machine learning tools are implemented, it is possible to maximize efficiency and turbocharge any business.
Create a Business Cycle and a Sales Cycle
A sales cycle begins when you have a customer who shows interest, and it ends when they make a purchase. With a business cycle, your market encourages people to take an interest in your service or product.
Usually, people do not have the money to create a business cycle when they first start out. Bigger businesses remain in the business cycle. Their goal is to spend money to create new traffic. To create automation, you must have a business cycle that continually ensures you have people looking at your business.
Look for Any Repetition
To discover missed automation opportunities, you should work with your employees to find out what they are doing that is repetitive. Once you have done this, you can begin to look for an automated solution that will do the same thing, faster or better, all while delivering superior service. When implemented correctly and the right tools are found, this is effective for various menial tasks, such as sorting or responding to emails or automating them. In the long run, this will probably enhance, rather than harm, the overall customer experience.
Make Things Simple and Repeatable
Automation does not have to be complicated for it to be effective. If you implement a complicated system, it will require more maintenance and be vulnerable to breaking. Take time to figure out what can be done to simplify the entire automation process, which will help ensure that it will have the desired effect when it is implemented.
Create a Core Team and Complement with Contractors
The founder of Walmart, Sam Walton, stated that the very best management style is not micromanaging or taking a hands-off approach; instead, it is to look over the shoulder. No one does everything well, so it is necessary to hire contractors for specific tasks, such as copywriting, social media, and email marketing. While they are working on these aspects of the business, the smaller, core team will manage everything else, with the owner or manager looking over their shoulder the entire time.
Automation means that the most efficient team has been built. When specific tasks are outsourced to contractors who work off-site, it is possible to cut business costs. Also, since contractors usually have multiple sources of income, they will avoid dragging things out.
Do Work for Just 20 Minutes Per Day
Some e-commerce business owners only have to spend 20 minutes per day to keep things going. While some people may try to run things on their own, to begin with, they should try to start replacing themselves. One of the main obstacles is trying to trust someone else to handle the job. However, when someone has invested time and money into other people, they may become better at the job than you.
It is essential to know the right way to train new people and create a standard set of operating procedures, ensuring the team knows the right way to handle problems.
Outsource, Educate, and Empower
Having a team that will take ownership of the business is essential. Be sure to set clear procedures and policies and encourage them to give input and feedback. You can educate your team by offering ongoing and supportive mentorship coupled with knowledge assessments using the Socratic method, which is focused on asking more questions rather than just providing answers.
The next step is to outsource all necessities with trusted experts in areas like incoming calls, bookkeeping, collections, billing, sales, and marketing. This will help keep the business running.
Streamline Communication and Task Management
A great way to centralize communications is by using Trello, Slack, or a similar communication app. This helps ensure that nothing will slip through the cracks. When you have this in place, you can begin to create defined roles so virtual assistants can route tasks to the right team member. You can also implement tools, such as ScheduleOne, where you can automate your appointments.
When you make systems for your employees, be sure to use a simple and straightforward process – this may include film yourself doing the task with a tool, such as Loom. Then you can break the video down into a checklist of different steps to ensure everyone knows what to do and in what order.
Commit to Creating a Five-Step Plan
Take time to learn everything yourself – that's step one. Don't spend any of the business's money. Instead, pay yourself a salary and just spend that. The third is to get to know your weaknesses, and four is to know the mental makeup required by each position. The fifth and last part of the plan is to know that there are people out there who are better at specific parts of your business than you are – use this talent.
If you want to automate your business successfully, you will find the tips and information here helpful. The fact is, automation offers an array of benefits, and when you implement it correctly and in the right places, you can grow and find more success than you ever imagined.
how to
Kari Oakley is a fitness trainer from Kenosha Wisconsin. She now lives in downtown Chicago, and loves to get out. She is a big fan of anything adventure, and loves getting a workout in the outdoors.