Happiness in Adversity
Finding myself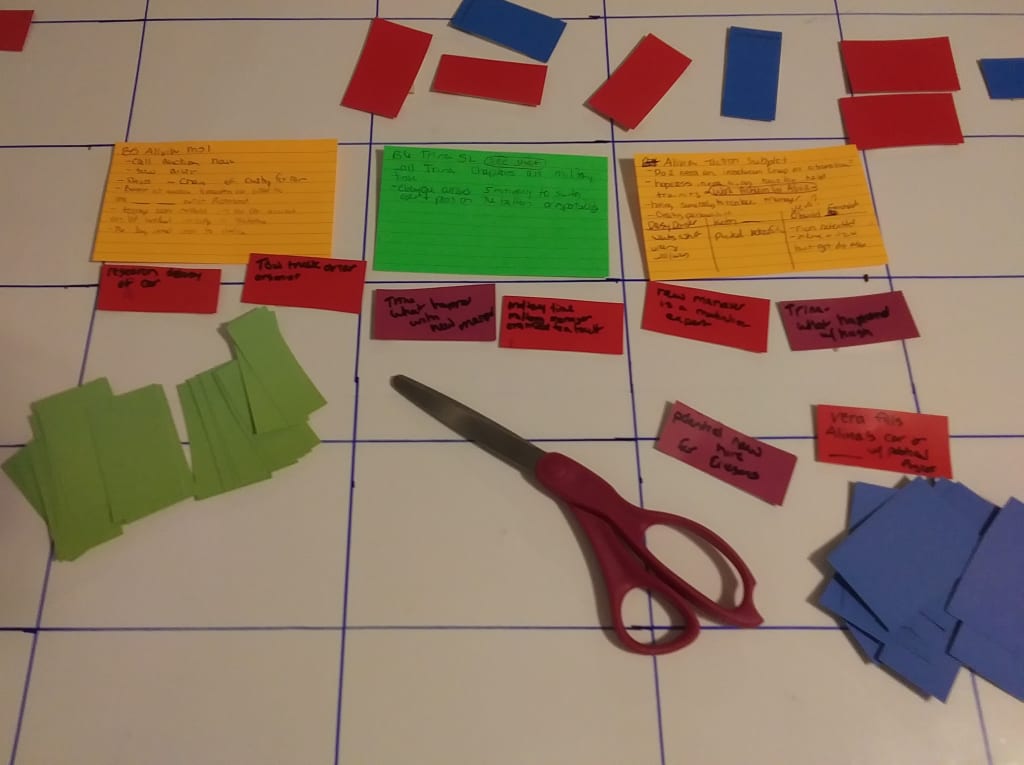 Flexible Structure
There is a clarity that comes about life and yourself when you're told you have a life-threatening illness. I had read the lab technician's report from my CT scan that the hospital posted to my account even before my appointment. There were so many big words that I had to look up to better understand the results. I knew it was coming. I just didn't have the full picture.
Even before I arrived, the words of Tim McGraw's song "Live Like You Were Dying" had weaved throughout my mind. The doctor's orders were to concentrate on things that make me happy. Now I'm going to throw in a spoiler here. Think about the movie "Last Holiday" with Queen Latifah and I'll clue you in a little later.
As a teenager, I made a bucket list before I even knew what a bucket list was. Over the years, I took singing lessons, taught myself to crochet, and wrote two books.
I attempted to write my first book several times but got nowhere until one Sunday morning while browsing the internet I found a method of outlining to allow for subplots, characters, and plot twists. This opened the floodgate, and two months later I had written my first chapter. Thirteen months after I started, I self-published my first book, a mystery.
My friends and family marveled at how quickly I wrote that first book It's true that it's not working when you love what you do. It's amazing how the brainstorming session would turn out. Sometimes it felt like characters whispered in my ear begging for their story to be told.
My process may be unusual, but that is the nature of creativity. I styled a grid pattern on the poster board and carefully placed clear contact paper over it. The cuts were precise with the scissors to keep control over the curling stickiness. Masking tape and index cards allowed for flexible structure. Each chapter has a card to write the summary of the events in the chapter. This structure is what I was missing all the times I attempted to write before. I would get lost in the details.
With the proper framework, my creative juices now had an outlet to spill out. To be crafted into a story. In the beginning, I used materials I had on hand. With scissors, a person can take something simple such as plain white paper, and with some folds and a few cuts the paper is no longer ordinary but a beautiful snowflake. The strips of cardstock I sheared down were large enough to write an idea on but small enough to tape on my outline and even more interchangeable than the notecards.
These small cards held the creative power behind the underlying puzzle. Inspiration from brainstorming included conceived rivalries, produced threats, sprinkled clues, secret twins, and even revealed where the bodies were buried. Each brainstorming developed layers to the story that rippled into future books in the series.
Music also fueled my inner muse. Energized by the beat in my headphones, I combined the characters, the stories, and clues into a well-crafted cozy mystery. I sang along to hits of bygone days, thoroughly enjoying my storytelling craft.
In order to share my happiness, I must touch upon my sadness. I stumbled with book two a little as I lost my dad while working on it. I started book three but less than a year later, death touched my life again. I lost my brother. This time it was harder to get going, and I seemed to have lost my mojo.
When I left the doctor's office the day the doctor told me I have lymphoma I didn't know if I was ready to write again but I felt in my bones that I needed to.
Similar to the movie I alluded to in the beginning, I was incorrectly diagnosed with lymphoma. While I don't have cancer, I still have battles to fight. Two battles, in fact. Part of my diagnosis was the same illness that my dad died from mixed in with an autoimmune disease.
The words "you have cancer," will always remind me of the journey back to find my joy. While I may eventually succumb to the same disease that killed my father, I have time to find joy in the little moments. To write about finding my happiness while actively pursuing it has been an experience. Joining this website was my first act in obeying my doctor's orders. Writing this story and immersing myself in the memories has excited me and brought me back to feeling almost like myself again.
For now, it is enough to write my stories here. I eventually will get back on the horse and continue my mystery series. I feel I owe it to my big brother to finish telling the story I began in the town I named after him.