GREAT INCANTATIONS
A Vocal Group Dedicated to Challenges: What We Do, How to Use It, and Why You Need to Join ASAP. Brought to you by The Vocal Social Society.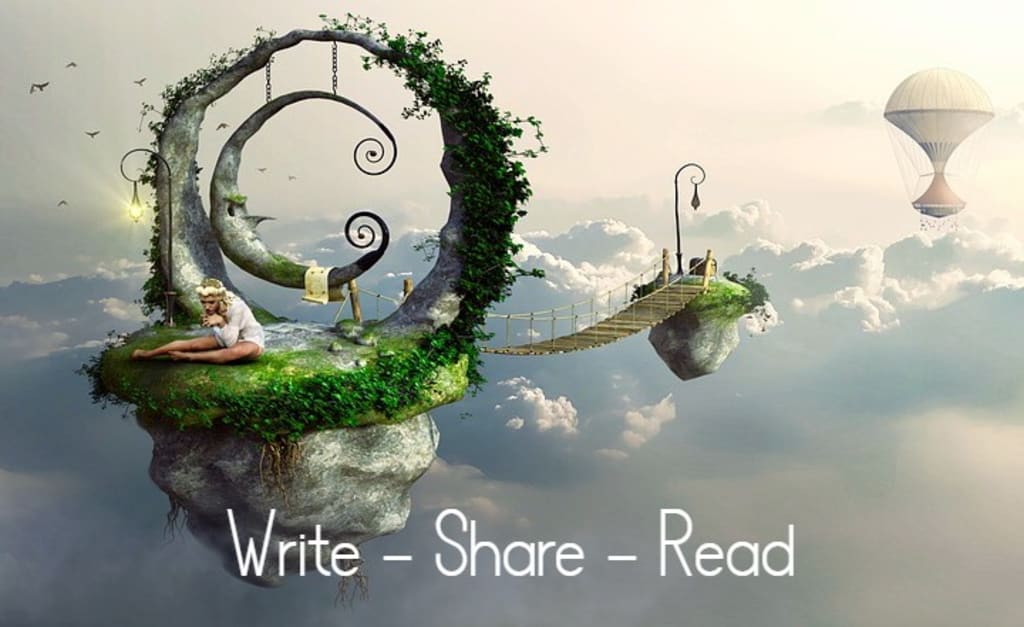 KELLEPICS on Pixabay Modified by Rachel M.J.
Introducing...

A Facebook group dedicated to Vocal Challenges!
Back in October, your admins at the Vocal Social Society designed a Facebook space exclusively for reading, sharing, and chatting about Vocal Challenges. We were prompted by the beautiful chaos of the V+ Fiction Awards. Vocal challenge pieces, in my opinion, often require solo threads for best interaction, something that the Vocal Social Society does not do. In a nutshell, Vocal Social Society is an experience, like a theme park with attractions; Great Incantations is more like a banquet hall at a conference: you can blend in on threads if you wish, but you're better off to stand up and make a speech. Great Incantations is also private, so it's a place to get real and request feedback and proofreading before you distribute your work elsewhere in your ecosystem. Not sure how to give good feedback? Check out Tom's article at the end of this summary. Just...remember that feedback should only be given upon request!
Rules
1. Vocal Challenge Posts Only
Unless it's related to a Vocal challenge, don't post it please. With few exceptions at admin's discretion, unrelated posts, discussions, announcements etc. will be removed. Welcome posts are fine and congratulating posts for winners are cool, too.
2. Be Kind and Courteous
Should go without saying, right? Well, just in case it's not obvious...
We're all in this together to create a welcoming environment. Let's treat everyone with respect. Healthy debates are natural, but kindness is required. No hate speech or bullying. If something doesn't suit, you're free to leave. FB groups are like restaurants: don't berate us because the menu doesn't suit your palate!
3. No Promotions or Spam
Give more than you take in this group. Self-promotion, spam and irrelevant links aren't allowed. Unlike in VSS, where we use threads to focus activities, Solo posts in Great Incantations are fine provided you leave space for everyone. No more than 1 or 2 a day please.
FAQ
1. Can I post about any challenge?
Yes, you can post about any Vocal challenge. There will be threads from here to eternity for all the Vocal challenges. Try adding a hashtag to improve navigation!
2. Do I need to be a Vocal+ member to join Great Incantations?
No, you don't need to be a Vocal+ member to join the group. But to enter the most awesome challenges, yeah, you need to join Vocal+. You can sign up here. Signing up through our link helps us continue to make the spaces and content you enjoy.
3. Can I discuss how to improve my writing in general beyond the challenge?
Café is amazing for discussions. Caitlin McColl has developed a friendly, welcoming space. I highly recommend detailed writing discussions go in The Vocal Café.
4. How do I improve my promotions and understanding of how to use Vocal?
Visit The Vocal Creators Support Group and check out Judey's Guides. While there, check out the Vocal Cooks Collaborative for yummy recipes to fuel your long days of writing ahead!
5. Where else can I go to increase my reads?
Come over to Vocal Social Society! We have tons of threads and ways to engage.
6. Why did you title it Great Incantations?
a) Because with the number of contestants in each challenge, we're gonna need some magic on our keyboards to win.
b) It's a word play on Great Expectations, which is in tribute to a Dickensian Author who would have adored this challenge-focused space.
7. Why should I enter a Vocal Challenge?
There's a story for that.
"I've entered ten contests (to date) on Vocal+ for less than the cost of Netflix. And let me be honest, if I'm sat in front of a computer screen and my hands are idle, I'm gonna start snacking, which means the only thing likely to gain a couple of pounds isn't my wallet. Thanks to being a Vocal+ member, I've done some of my best fiction and non-fiction writing of my life. I've been a Vocal member for merely a month, but I've already swapped ideas, made bigger plans and met some incredible people." -Call Me Les
What other stuff do you do there?
BRACKET CHALLENGES!
Faceoff against folks you know in a bracket challenge. Run by Steven Lance. For last contest's results, see this article.
Current Vocal Challenges 01/03/2022
Be sure to subscribe to our magazine:
The Vocal Creators Chronicle: A by Creators & for Creators magazine.
Visit The Chronicle on Facebook
About the author:
Who is Call Me Les? Check out Vocal's Spotlight. I'm an open book.
Vocal Is For Everyone. Join Vocal+ today and start publishing your creations alongside thousands of other talented Creators.
First published by Call Me Les October 15, 2021
Updated January 3, 2022 by Call Me Les