Grammarly — A Writers Review
Sharing my thoughts and feelings on Grammarly's software

Grammarly's Logo
Grammarly (the free version) is something I've been using for a couple of years now. I know it like the back of my hand and even use it weekly.
So because of this, I feel like I've used it more than enough to bring you this review.
What is Grammarly?
Grammarly is a grammar and spell checker, as well as a plagiarism detector.
You can use its free version to get basic checks and corrections or pay to access more of their features.
I would like to state, I have never used the paid version simply because I'm yet to afford it. I will not be commenting on the paid versions features, because I do not know them.
As stated in the beginning, Grammarly is something I've used for several years now, in fact, It's turned on while I'm writing this article.
As I write — or edit older work — Grammarly will let me know if I've made any spelling errors, used punctuation in the right or wrong places, and suggest other words if the one I use doesn't work as well in a sentence.
The only issue I've come to have with Grammarly is how sometimes when I'm writing, Grammarly will be determined that a word or two in a sentence I've written must be written some other way, yet the correction doesn't suit the whole sentence.
I use Grammarly in Word, (on my windows computer. It doesn't work on the app version on my Chromebook) on the internet, and also on Grammarly itself through my desktop shortcut.
I use often, utilising it as much as I possibly can.
Grammarly has improved greatly since they updated their site, allowing you to use the bold, italic and underline in their website For me, this has helped for when I copy and paste work over so I won't lose those little details I put in to help with the flow of a line. It's also suitable for writing your fiction or non-fiction directly onto the site for the reason stated above. You can add all the little details to it, even if it's just a first draft, as well as get any corrections your work may require.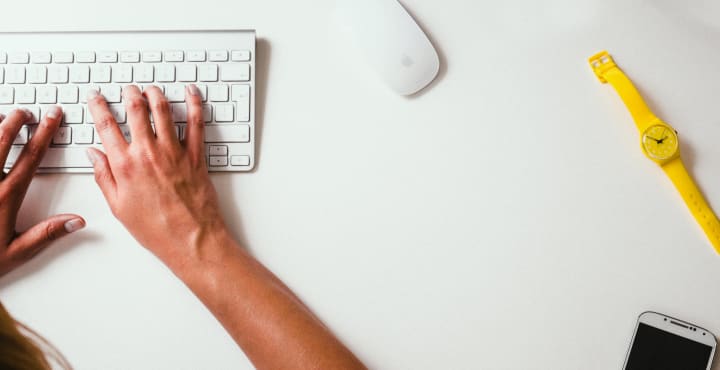 The Differences Between the Free and Premium Versions.
Grammarly's free version consists of basic writing corrections — grammar, spelling, and punctuation.
While only covering the basics, I find it extremely useful, especially when it comes to those easy to misspell words. (I still struggle from time to time with the 'i' before 'e' rule — weird, huh?)
Grammarly's premium includes the three listed in their free version for their advanced writing feedback, as well as:
Vocabulary Enhancements
Clarity and Conciseness
Plagiarism
Inappropriate Tone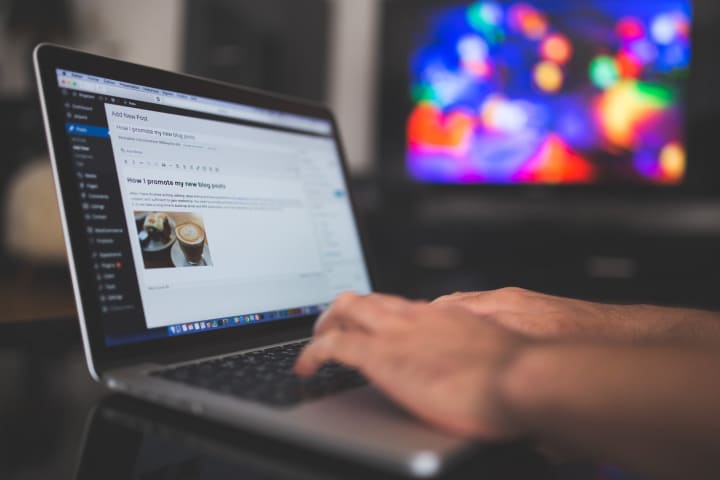 I enjoy using the free version, but I will admit Premium does intrigue me, sadly I have too tight of a budget to make room for the subscription right now — as well as the near future — but I am certainly satisfied with the basic writing corrections!
While it makes the necessary corrections, Grammarly has helped me learn the longer I have used it. The mistakes it would correct me on, I am more aware of, spotting them as I make the error. I have learnt how to structure my sentences better, improving the flow as I type my words onto the screen before me.
In its own way, it has helped my confidence as a writer. I struggle to remember the most basic writing rules and definitions. They would just come naturally as I wrote, or it would leave me confused and I'd attempt to avoid it. Using it, seeing Grammarly's correction with their brief explanation as to why it should be changed has helped me remember this, I probably can't explain it fully, but I damn well know what I'm doing!
I love Grammarly, I truly do, and I hope one day I can write a review on their premium version. Hopefully, it can have just as high a praise as their free version.
advice
About the author
Self-Published Author | Content Creator
'Look Up' is available to purchase at all online book retailers
Writing here, writing there, writing everywhere...
Instagram: @stevie_dd
Twitter: @StephiDurand
Reader insights
Be the first to share your insights about this piece.
Add your insights