Global Medical 3D Printing Market valued at USD 1.5-2 bn is expected to grow at a Healthy Growth of 15-20%
The market growth is poised to be driven by patient specific 3D printed implants and rising adoption of POC in 3D printing.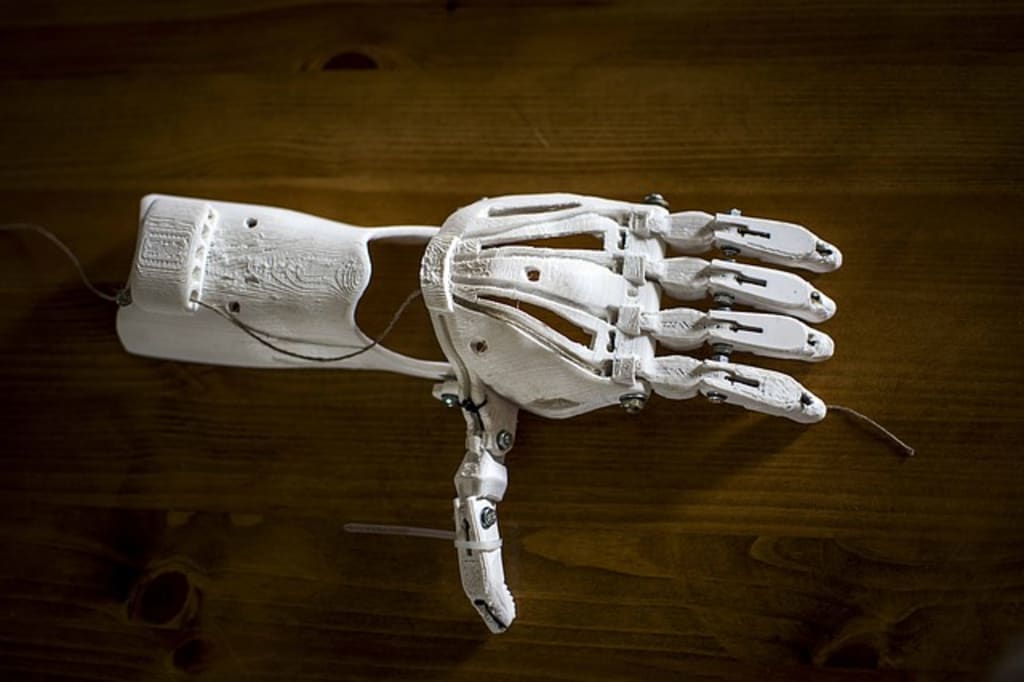 Medical 3D Printing Market
The global medical 3D printing market is poised to revolutionize the healthcare industry. It is being increasingly used in medical and dental market for prototyping; producing anatomic models for surgical planning; making surgical guides; and manufacture of implants, instruments and prosthetics. Increasing preference for medical device 3D printing over traditional machining methods owing to advantages such as less wastage of materials, cost effectiveness for smaller batches/more complex shapes and better clinical outcomes is driving the growth of medical device 3D printing market.
Moreover, the increasing aging population, steady growth in orthopedics and dental procedures, and improving reimbursement scenario are other major factors driving the growth of the medical 3D printing market. In terms of emerging opportunities, underpenetrated applications such as regenerative medicine and point of care 3D printing are likely to be the high growth areas of the medical device 3D printing market in the upcoming years.
Medi-Tech Insights' latest research report on global medical 3D printing market analyses the market with respect to product type, application, technology, end user, and region.
Based on our research & interviews with prominent industry experts, it is evident that surgical planning & patient specific implants are the major applications today while US is the largest geographic market with China emerging very quickly in the global medical 3D printing market.
Improving Reimbursement Scenario: Medical Device 3D Printing Market
Governments (especially in developed countries) are taking steps to incentivize use of medical 3D printing. For instance, in 2019, in the U.S., Category III CPT billing codes were introduced for 3D printing. These codes were introduced for surgical planning solutions such as anatomic models and for 3D-printed anatomic guides. In the first phase, the codes would not essentially guarantee the reimbursement. However, it will serve to collect necessary data to decide on future policies for reimbursement.
Competitive Landscape Analysis & Growth Opportunities: Medical 3D Printing Market
In terms of competitive landscape, 3D Systems, Stratasys, Materialise Medical, EOS 3D, Arcam, SLM Solutions, and Concept Laser are some of the leading players operating in the medical device 3D printing market. On the other hand, Orchestrate 3D, Tiertime 3D, T&R BioFab, Anatomics, LIMA, Biomodel, and PVA Med are some of the emerging players in the medical 3D printing market. This research report provides detailed analysis of all the key business players with respect to their business and financial overview, key growth strategies and developments.
Investment Trends and Pricing Intelligence Analysis: Medical 3D Printing Market
More ever, 3D printing's high initial cost and lack of reimbursement have been restraining the growth of medical 3D printing market to some extent. Commercial printers usually range from $10,000 to $500,000. Further, there is cost associated with fixed annual fees for segmentation software, lab space, resource cost and so on. Drawn by the huge promise to disrupt healthcare, many VCs/Investors have backed companies in medical device 3D printing market.
For example, Lightforce Orthodontics, which enables orthodontists to use 3D printing to make custom braces for patients, raised $14 million in Series B funding in September 2020. Similarly, Aspect Biosystems, a developer of microfluidic 3D bioprinting for human tissue-based therapeutics, raised $20 million in a Series A round in January 2020.
For Detailed Insights on Medical 3D Printing Market, Contact Us @ https://meditechinsights.com/contact-us/
About Medi-Tech Insights:
Medi-Tech Insights is a healthcare-focused business research & insights firm. Our clients include Fortune 500 companies, blue-chip Investors & hyper-growth Start-ups. We have successfully completed 100+ projects in Digital Health, Healthcare IT, Medical Technology, Medical Devices & Pharma Services in the areas of market assessments, due diligence, competitive intelligence, market sizing and forecasting, pricing analysis & go-to-market strategy.