Galaxy's Edge is being Hit The Hardest By Disneyland Layoffs.
Galaxy's Edge Employees Have Been Targeted By The Layoffs.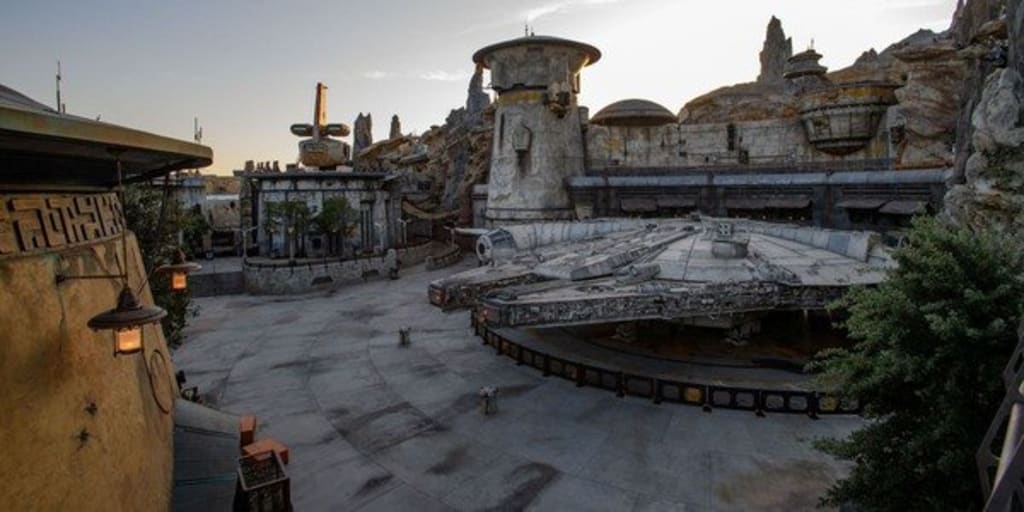 It seemed like earlier this month Disney had laid off about 28,000 people across their Parks, Experiences and Products division. Actors and performers were mostly taking a big hit on this impact as live shows are still closed, and tons of other people were laid off this past couple of weeks. But the one that made a huge impact and had been hit quite hard due to the layoffs is Planet Batuu.
The layoffs mostly came from Disneyland Park and Resort instead of Disney California Adventure as it was being reported. But sadly, most of these layoffs came from the park's new addition, the Star Wars Galaxy's Edge theme park, a theme park that based on Star Wars franchise within Disneyland Park and Resort.
According to Twitter user Thomas nookboy, "So the attraction union just gave out the numbers of layoffs and it's painfully obvious most lay offs are coming from Dineyland side and almost explicitly targeting SWGE transfers." And he went and replied " I won't say specific numbers but dca is in the 2 digits and Disneyland is in the 4 digits."
It can be checked out below.
The new Galaxy's Edge had became a focal point for the layoffs. The layoffs usually had something to do with basing on seniority. Apparently Disneyland and Disney California Adventure have different separate contracts under union contracts. Meaning that any cast member that had been working at Disney California Adventure and transferred to Disneyland to work on Star Wars Galaxy's Edge theme park will lose their seniority that factored in to the layoffs. Since Star Wars Galaxy's Edge is the newest theme park, most of newest employee could be found in the theme park.
Many cast members had never thought that by transferring to Star Wars Galaxy's Edge will affecting their layoffs that based on seniority due to the situation we are in. No one had aware of the loss of seniority in their decision to work on Star Wars Galaxy's Edge. Most people probably thought it is okay to give up their vacation days or other perks by transferring to Star Wars Galaxy's Edge, but nobody would never thought they would be subjected to layoffs due to lack of seniority due to this pandemic. Most people would love to work on Star Wars Galaxy's Edge, it is like a dream come true, especially for cast members that enjoy to perform there as one of the Star Wars characters. Easy audition and role in Batuu, while getting steady paycheck and having fun. A dream come true for them, even Disneyland made a big deal of spotlighting many of the cast members that were chosen to take a new land in Star Wars Galaxy's Edge. Now that decision had cost some people to get laid off.
With Disneyland Resort is still remain largely closed, those people who still have the jobs at Star Wars Galaxy's Edge or even at the park, or even at Disney California Adventure are still waiting on Disney to get back to them. The state is not ready to let Disneyland to reopen even with the covid-19 protocol that requires and needs to be met is extensive, Disney was argued that they were able to manage the health and public safety at parks like Walt Disney World, it seems unlikely California will be allowing Disneyland will be reopen this year at all. We will just have to see next year on when Disneyland will be reopen and hoping no more cast members are being laid off.
Written By Pat Kusnadi
Syndicated From Culture Slate