Freelancing Ironies: A Detailed Answer to the 'What Do You Do?' Question
An up-close-and-personal definition of business freelancing, which legitimizes what writers and publishers on this career path do for a living.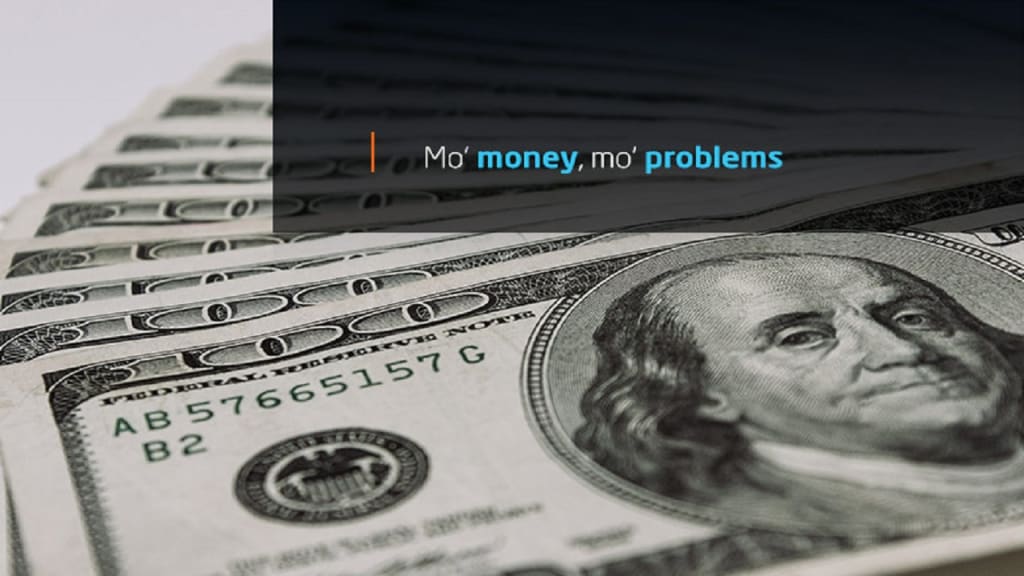 Photo credits: Skyword.com
Introduction
Roughly seven years ago, I underwent a mental transformation, which resulted in a focused reinvention of myself, and a mass reconstruction of the rocky career road I was traveling on.
Prior to undergoing this paradigm shift in my mentality about money and personal career goals, I endured a job loss a few months earlier. Unemployment benefits were coming in weekly, but I was a struggling as a father. At that time, my ability to financially provide for the household I shared with my six-year-old son and his mother was limited.
However, other career arenas where I invested my time and energy gave a hopeful glimpse into other areas of future potential.
During that rough but dreamy summer, I was a business undergrad who was a little over a year away from completing my bachelor's degree program. I was also a political appointee who served as special advisory board member on behalf of a childhood comrade of mine. His name is Tarence Maddox.
In 2011, at just 28 years of age, Mr. Maddox became the youngest person in the history of Kansas City, Kansas to be publicly elected as a county commissioner. After his political victory, this dutiful young man appointed me to a municipal-level government committee almost a year before I began my new calling: Becoming a published freelance writer.
Chapter 1: A New Destination is Chosen
Embarking on my new journey gave me the opportunity to retool the literary fervor I displayed in the piles of unpublished work I secretly stockpiled for years. But more importantly, debuting on a national online media platform didn't just introduce my work to the world via cyberspace.
It put me in close proximity with well-known and successful entrepreneurs. In their pasts, these trailblazing people also overcame career identity struggles, which were comparable to the ones I was experiencing at the time.
Over the past seven consecutive years as a freelance journalist, author, and digital editor, I've regularly consulted for, or signed publishing contracts with some very distinguished commercial entities.
I've worked on the production team of a nationally-syndicated radio show, and covered world news stories for an international media outlet. In 2014, I signed on as the chief business copywriter for a professional modeling and photography agency.
Additionally, I did other forms of production activity as a publisher or co-author for a whole host of other high-profile clients and companies that are widely respected in their collectively established industries.
During this journey, I also had the liberating and honorable experience of being the co-owner of an online corporation, which controlled a lifestyle and book-publishing brand that was rated as one of the best in the world in its individual genre by a globally-renowned publication about eBusinesses.
After achieving that benchmark, our company seemed like the envy of a competitor we had in the United States.
This became evident to me when one of my fellow company owners showed me video-recorded proof of web commentators spewing subliminal propaganda, which attempted to discredit our brand. My fellow co-owner also showed me proof of how alleged infiltrators connected to this competitor disguised themselves as fans to conceal their plans of sabotage.
Needless to say, we had an air-tight, anti-smearing defense system, which was engineered by my fellow co-owner; a man who I'll call the best certified digital strategist on the globe. Though we amicably divested our business and financial ties on paper, the company we once owned together still exists in good financial shape for safe keeping.
Chapter 2: Breaking the Chains of Socioeconomic Captivity
Additionally, becoming a online media contributor and writer who has been consistently showcased before national audiences behooved me to make some major sacrifices. I permanently abandoned my aspiring music career ship, which miserably sank in my past time and time again. This was an abysmal era of my life that was plagued by some serious personal obstacles.
I was self-medicating with alcohol and illegal drugs. I also maintained questionable friendships with individuals who were well-known to law enforcement. However, I eventually pulled the plug on my own solo debut hip-hop album project, which was nearly complete. I made this difficult decision months before my freelance writing epiphany seven years ago.
Furthermore, my failed business partnerships, personal fall outs with so-called friends within the local music scene, and fizzled-out revenue streams caused me to figuratively bury my "Doc V" stage name, and his sonic persona in a permanent grave.
I fiercely abandoned the "worker bee" mentality. I became less accessible to mediocre people who spitefully protected this mind state of captivity with their lives. I also ran like a bat out of hell from television and overindulgence in the entertainment nightlife. Ultimately, I relocated to a new city, and asserted my career plans in a richer economic environment.
These course reversals inside my personal lotus of control caused me to become socially detached from many people. The majority of these people were individuals I had known for most of my life.
But in essence, this kind of sobering reality comes with the territory in the social life of any proven freelance business person, whether they are a journalist like myself, or a professional consultant in the medical field. For me, universal freedom is the best upside of having a functioning freelance business enterprise.
However, the liberating, enigmatic, sometimes lonely, yet intricate career path of a freelance businessperson definitely has its fair share of social irritants, and other more daunting challenges.
Chapter 3: Looking Past the Rear View Vision
One of the pesky irks of being a freelancer is the steady recurrences of awkward moments on social media. People you reconnect with there after years of absence are often the most tenuous to deal with. You might have attended high school with them, or you may have been their former co-worker.
Even though you're sharing your own published articles with your legal name in the bylines every day, these people are generally the biggest no-shows when it comes to supporting your work by re-sharing it with members of their personal social media networks.
But when you post a picture doing something tranquil or celebratory in your life (such as relaxing in nice hotel room at a fancy resort), those same people start hitting the like button, and flooding your comment section of your moment of bliss.
Appearing to be unsure if they're intrigued or confused, they come equipped with their random "What do you do for a living?" questions. I can't speak for anyone else. But I've had a steady diet of these instances after posting pictures of myself on social media simply enjoying the fruits of my labor of love.
These can become taxing social interactions after you've already shared "what you do" thousands of times before without garnering any form of support from those same people who always have the most questions. In the meanwhile, their posts of support for publishers they've never met are bombarding your news feed several times a day.
This new irony of reality in today's business landscape exposes the biggest downside of social media marketing: Relegating the power and effectiveness of establishing support networks by using in-person interactions with other humans; not virtual contact online.
But as a freelancer, the "worker bee" crowd will interact with you like you're speaking a foreign language no matter how hard you try to give an answer to their question. Unfortunately, for most people with limited talents, a lack of viable career options, no personal discipline, or gaps in their educational duties, there is a collective narrative they all agree on.
That narrative states that you're not legitimately employed if you don't do work for a company as an hourly or salaried employee.
I've definitely gone through awkward social media experiences like the aforementioned example I gave in previous paragraphs of this article. But if it's read by any of the people I've known in that cumbersome category, I do believe this content production should offer an adequate amount of detail about who I am and what I do; in that prioritized order respectively.
These days, I am NOT an entertainer. I do write and publish digital news media articles about rich and famous people who are in the entertainment industry. Depending on the industry they're in, I can also prove that I'm seasoned on the business side of their day-to-day operations. I also had (and still have) strategic connections to legitimately established entertainers.
But again, in all honesty, that is not who I am, or who I'll ever aspire to be in the future. In the same vein, I'm not knocking what socially and morally responsible entertainers do.
I can name a number of them who I've met, or know personally that are providing deliverable and recyclable substance to the audiences that are primarily supporting them. When I was into poetry, hip-hop, and studio music production, I tried to do the same thing for my former immediate community in my own way using the best tools I had at my disposal.
However, those days became long gone after I exercised my inalienable right to challenge and reinvent myself.
Unfortunately, many high-dollar entertainers in America have nothing of substance in the content they offer their audiences. What is even more unfortunate is that many of those docile audience members vehemently reject substance and reasoning. The painful evidence of these insolent rejections can be viewed in Exhibit A: America's youth culture.
Chapter 4: Building the Bridge to Future Success
The biggest misconception about having an audience is that all the people with one (no matter the size of that audience) are entertainers. However, that is by no means a fact. I have a growing audience of subscribers that I'm very grateful for. These subscribers come from 29 different countries across the world, and they've loyally followed my work through the years.
My primary supporters are a sub-division in the combined audiences of a large independent journalism collective at a Norway-based company called Hawkfish AS Media.
However, most of these audience members aren't seeking mindless entertainment for the purpose of a daily escape. The majority of them don't have to run from a mundane life routine they're already burned out on. These people prioritize reading informative literature over movies and television at leisure time.
When it comes to selecting a trusted news reporting tributary, the avid reader looks for an unbiased source that utilizes a realistic analysis.
These disciplined, leadership-oriented souls keep their collective pulse on global issues. They demand honest news coverage that is balanced by critical reporting and backed by irrefutable facts. In essence, I think and move the same way these wonderful people do. I see the world much like my realest supporters do as well.
These reassuring commonalities can be proven by the emails of encouragement I get from satisfied readers in other parts of the world. As an investigative journalist and news reporter who publishes his own content independently, talent is not the primary vehicle of my craft. In addition, passion isn't the only fuel needed to power this vehicle either.
Before ushering in this latest, and more serious phase of my career in web publishing, I was required to sign a seven-page legal document. These binding articles of documentation outline a stringent code of ethics. This ethical code is upheld by an internationally-recognized press association. The regulations of this guiding principle are fair but strongly enforced.
Nonetheless, writing can still be used as a conduit for entertainment purposes during creative expression. As a poet, I have achieved this in my past. However, from a scrutinized professional skill-building standpoint, writing is a discipline; right along with mathematics and science.
A disciplined person will succeed as an integrity-focused writer with more leverage. These professional and enterprising scribes can decisively negotiate their own earning power. Such an individual will always fare better than the person who solely prides themselves on talent alone.
Conclusion
The distinct and distant road I repaved in order to learn that unwritten editorial law was hard to travel on for a while. But the process in which my career destiny became fulfilled was ultimately fair. It also takes a very disciplined person to become the primary financial controller of their own career destiny.
This privilege is essentially what successful freelancing is all about. Many will access the blueprint. However, very few souls are qualified enough to engineer the fully combined moral and ethical weight of a such a risky and adventurous project; from top to bottom.