Five Ways to Improve the Effectiveness of Your Employees
Improving Your Employees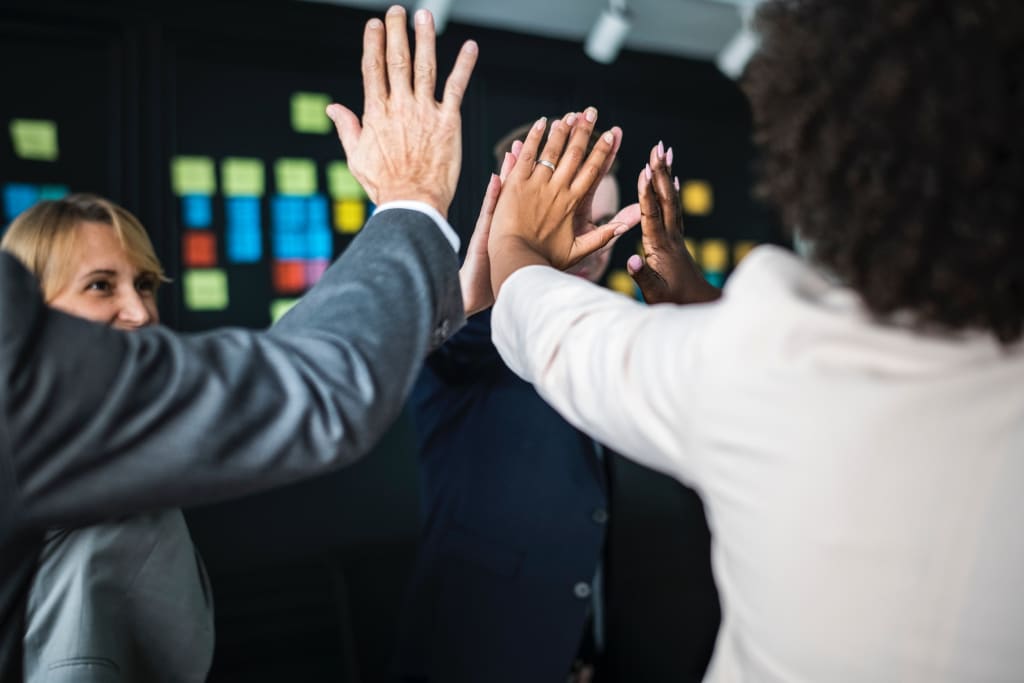 Introduction
A well-established organization or company always runs smoothly if it is equipped with highly professional and skilled employees. The employees assume different roles in the company with the aim of leveraging income of the company. This article describes five ways which you can use to improve the effectiveness of your employees.
1. Effective Communication
By maintaining effective and excellent communication, you will get to improve the efficiency of your employees as they will receive the orders with a good heart and they will work properly. You can utilize an employee engagement guide to ensure that you are doing it properly. Avoid being harsh in delivering messages and notices to them ,and make them feel valued. As a leader and owner of the business, excellent communication skills, both oral and writing, is essential to help you issue orders and commands to your employees. Use technology to help in improving your communication skills, which in turn will enhance the effectiveness of your workforce. There are some social media platforms which you can use, such as emails Twitter and Facebook, among many others.
2. Delegate Duties Properly
As a manager of the company, you ought to delegate duties properly. Specific roles and responsibilities should be given to particular personnel who meet the required qualifications, and this will help in improving the effectiveness of the employees. The employees will be able to partake roles and responsibilities which they are comfortable and competent to handle; hence, they will do their job to their level best and yield good results. Improve your employee's efficiency by delegating the right duties to the right staff and see your company perform excellently. You should match tasks to specific persons who have particular skills in handling the tasks.
3. Make Your Goals Clear
You should make your goals clear to the employees so that they get to know the direction which the company is heading and work towards meeting the goals of the company. When you keep your company's goals clear to the employees, it makes them be focused and work effectively. A company, whose goals are unclear, will affect the performance of the employees, making them unproductive and less effective. Let your employees know exactly what you expect from them and clearly explain to them the impact of different roles you have assigned them in the business.
4. Appreciate Your Employees
One of the best ways to help in increasing the performance of your employees is by appreciating them and encouraging them to work excellently. This can be enhanced by giving out incentives and allowances to them. Provide incentives to your employees and recognize their hard work and the impact they have on the prosperity of your company. When you give them incentives, they will feel valued, and this will make them continue working hard and leverage the productivity of the company. You can take your employees for an outing or a trip to the course of appreciating them. The simplest thing you can do is to send them a written note acknowledging their efforts towards the prosperity of your business.
5. Train Your Employees
Despite the fact that they could be professional employees in their fields of working, it is essential you provide them with some training to help in boosting their effectiveness at work. The world keeps changing, and the ways of doing things also change, so there should be some training to your employees once for a while. Train them on the changing technology, which you will be adopting gradually as time goes by, making them improve their productivity. You can invite a guest trainer on a specific field and come and train your employees on certain skills, which may be deficient in them. Take them to seminars and exhibitions from where they can learn new things and improve their skills at work.
Conclusion
It is important to improve the effectiveness of the employee as they are the ones who play a significant role in leveraging the productivity and performance of your business.