Five Simple Mistakes That May Stop You Reading
Reading books can be a joy, not a chore.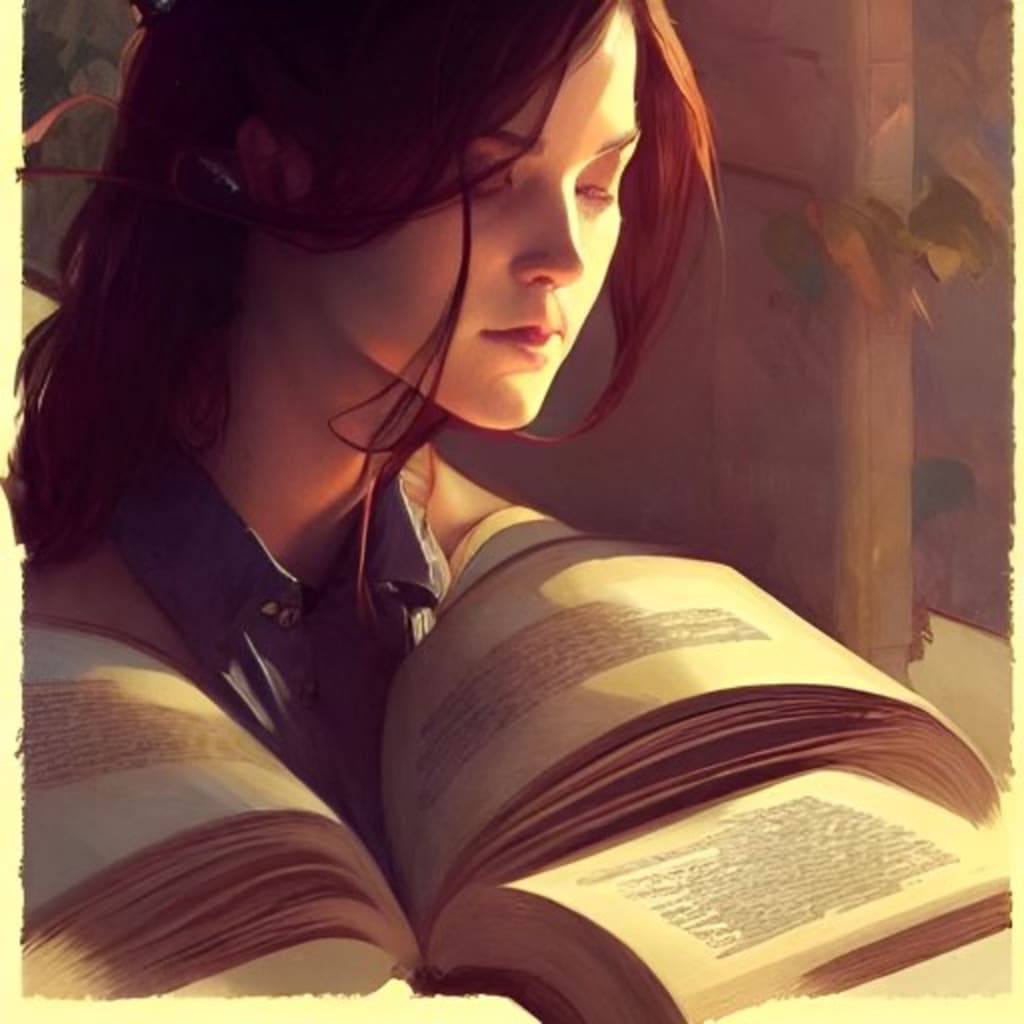 Do you read books? Which is your favourite, fiction or non-fiction? I consume anything, books of all genres, articles and YouTube videos. All these are a means to information, learning, and improvement.
If you read newspapers and articles, you are a reader. Readers do not only consume books. Last year it would have been all about physical books, then I found highlighting and have virtually transferred my reading electronically.
Reading books is essential whether it is for research purposes or pleasure. Although I am lucky that the books I read for pleasure also provide me with content, this does not need to be the case to enjoy a book.
What puts people off reading?
Mainly the misconceptions and ideas you have read about reading. You can't keep reading one hundred books a year, so you give in. This is rubbish; read as many books as you want.
There are other misconceptions that need to be dispersed.
Comparing Yourself to Others
Don't compare yourself to anyone else; compare yourself to the person you were a year ago. Reading isn't a competition; it is for enjoyment and to increase your productivity.
Build a routine for your reading; this could be as small as ten minutes a day. For example, I have a mental rule, when I go to bed, I only read on my kindle. Then, the phone is shut down for the day and I read the latest eBook I am consuming, usually a fiction book.
These tiny little goals may seem like nothing, but these tiny habits will soon grow into more significant ones. For example, you will soon find that you are finding more minutes to add to your first ten.
The other advantage I love with the kindle is the kindle app. With this, I can read on my phone while waiting in a queue, or early for a meeting. The kindle app is not such an aesthetic read, but it does the job in those short moments.
Don't be Obligated to Read Certain Books
We are not at school; you do not need to read for the obligation. Read what you want. If you want to read fifty shades, then read it. You are not a lesser person because you have not read the classics. If romantic fantasy is your thing, then devour it with pleasure.
Read how you want. Audiobooks are reading. Audiobooks can help you read whilst you're doing your daily chores.
Despite what many traditionalists say, so are eBooks. Sure, you do not amass a collection of physical books, but we want to be readers, not collectors.
One Book at a Time to the End
Don't read one book at a time. Many people state that they can only read one book at a time. I find this hard to imagine. Do they watch the same program every day all day? I am willing to bet they don't.
Your tastes change as your day does, so what is wrong with having a range of books to satisfy those tastes? Have several books in different genres and subjects. Pick the one you fancy at the time; this will stop you from getting bored and keep you reading.
You don't need to read the whole thing. If the book is not grabbing you, then throw it aside. You also do not need to read every word. If a book section is boring, you skim it to get the gist and move on.
There are too many books to get through without struggling through books you don't like. Being bored will ruin your reading experience.
Not Note-taking
Not developing a note-taking habit can stop you from seeing the purpose of reading. Now I am aware I have been talking about note-taking a lot at the moment. That is because it is so important.
Use the reading to help you progress in your career or hobbies. Note-taking helps you remember the books. Don't get obsessed with the system; just read, even if you highlight and use post-it notes.
There are other methods you can use; Zettelkasten is my favourite, but you can use flash cards. I have done this in the past, using those small plain postcards as a bookmark and jotting down notes on them.
Summarise the notes at the end or don't; this is your decision. But, at the very least, I would suggest three sentences to summarise the book. This enables you to pick your summary up when you forget a book and refresh your mind.
Talk About What you Have Read
This is my favourite part about reading, discussing it with other people. Usually, I have to say this is with my mum. We share books, and I enjoy nothing more than chatting with her over coffee about one.
If you are not as lucky as me and no one in your family reads, there are other solutions. For example, Goodreads is an excellent application that not only helps you track the books you have read, but you can chat with other people about books there.
Some brilliant book-related Facebook groups are full of discussions. Be warned, though, since joining one of these groups, I have another twenty books I want to read. If nothing else, tweet about the book, share a quote or add it to an article.
Reading Books can Change Your Life
If nothing else, reading improves my mental health. There is something very restful in disappearing into another world.
Try one of these tips or all of them and change your life one step at a time. Be assured reading will change your life.
What you read can help your write articles and develop your thinking. You could even take a little from all the books you read and write one of your own. What you found useful, someone else might find helpful.
If you are interested, I review all my books on Ko-fi and share my reading journey. Come and join me.

If you enjoyed this article, please subscribe to my writing, share it and give it a heart. As a writer tips and pledges mean a great deal to me, so a massive thank you if you send one.
About the Creator
I know where the bodies are buried and I'm not afraid to tell you - author of True Crime, History and Fiction. Find me on Twitter [email protected]
Or find my crime magazine here - https://www.murdermayhem.uk
Reader insights
Be the first to share your insights about this piece.
Add your insights