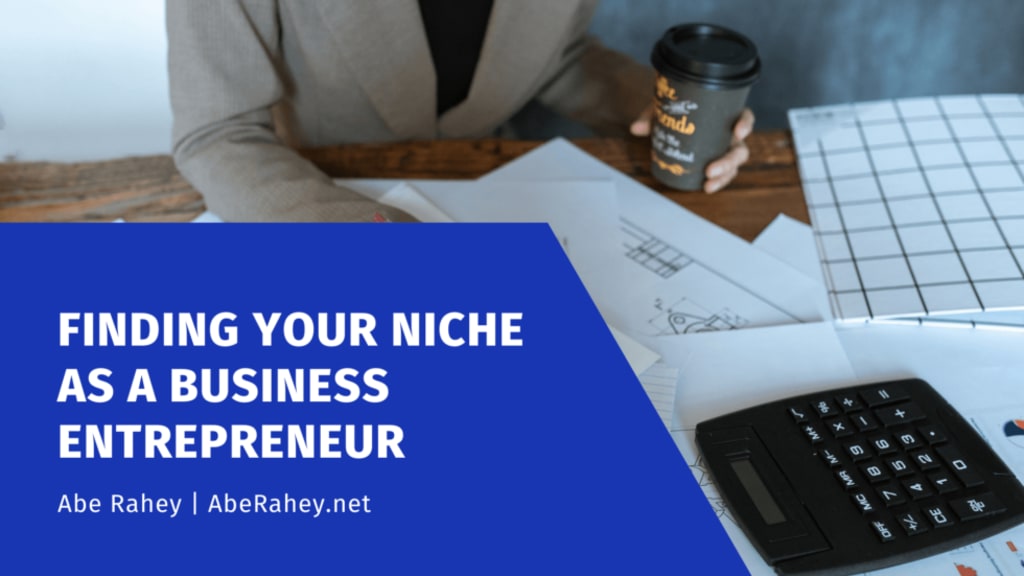 Your market niche is comprised of ventures and people willing to buy your targeted products or services to address their specific needs. Niche marketing entails specialization that helps you to save money and boost your productivity. Finding your niche market helps to outwit competitors and facilitate positive brand recognition in the market.
Contemplating on Interests and Passions
You can determine your market niche by doing things you love or are skilled at. Therefore, you should contemplate your passionate areas because they can offer potential niche ideas. You must establish your natural skills, leisure time activities, specialty, problem-solving skills, and your preferred learning topics. After compiling these traits, you can establish your preferred market niche.
Determine Consumers' Needs and Challenges
After establishing your business ideas, you should determine your target audience's problems and think about how your interests and desires can solve their needs. Through your passion, customers should derive the motive to purchase your services or products. You can use some research tools to establish the prospective customers' purchasing behaviors as well as the problems they face. Therefore, customer persona exploration can help you add value to the market niche.
Highlight the Competition
You must determine your prospective competitors before investing in a new brand. This way, you will actualize your viable idea and perceive how to counter competitive challenges. Competitive research sites like Google Trends, Amazon, ClickBank, and Google Keyword Planner can help to establish the most researched products and determine whether your business will solve their problems or not. You can alter your product idea, business location, or other aspects to overcome competition.
Niche and Profitability Definition
You commit your time and finances to a business idea expecting to reap profits. However, you must define your customer demographics, interests, values, location, product quality, and price. Therefore, effective market research determines your idea's profitability. You must establish your competitors' price points to set flexible and sensible prices.
Product and or Service Testing
You should develop a website so consumers can locate you, provide a trial session, or offer samples to target groups for initial testing. The process should not be cost-intensive, but paid ads can help to create more traffic to your platform. A failed test should not frustrate your business idea; instead, you should improve certain areas.
-
-
About Abe Rahey
Technology has always played a big part of Abe Rahey's life. As a teenager, Abe quickly learned that the video games he played with his friends would open a door to a more in-depth role-- not as a player, but as a developer. Even though Abe didn't have knowledge of any programming languages, he wrote down ideas for game after game using natural language until he had the ability to learn code.
When first learning to code, Abe quickly picked up the procedural languages of Java, BASIC, and C, and it quickly snowballed into Abe creating his own games and even running his own server. Before he had even graduated from high school, the 3D Portal Network that Abe had created had been purchased by GameSpy, a browsing platform that is incredibly popular today. Abe worked with the company in a management position for almost a decade, helping them transition to IGN Entertainment and then Fox Interactive.
After high school, Abe Rahey received his Bachelor of Science degree in Computer Science from the University of Arizona. His experience in the jobs that he held after college attracted Google's attention, leading him to move from Phoenix, Arizona, to Mountain View, California to take up the role of Senior Director of Engineering. He's held the position for over 14 years. Throughout his tenure at Google, he gained experience in a number of different things, such as Product and Enterprise Infrastructure. He prides himself on being a fair, logical, and diplomatic leader. To learn more about Abe Rahey, be sure to visit his websites!
About the Creator
Abe Rahey is a talented entrepreneur and digital engineer with a long-standing career at Google. Follow along to read his posts on technology, and visit AbeRahey.com to learn more about his footprint in the industry.
Reader insights
Be the first to share your insights about this piece.
Add your insights